Shown for educational purposes only
#####################################################################
9 April 2014
The Story:
With James Patrick, whistleblower, before he was reprimanded, on the BBC:
Thanks to BBC TV who are the copyright holders for this clip. Shown for educational purposes only -
Shown for educational purposes only -
###################################################################
9 April 2014: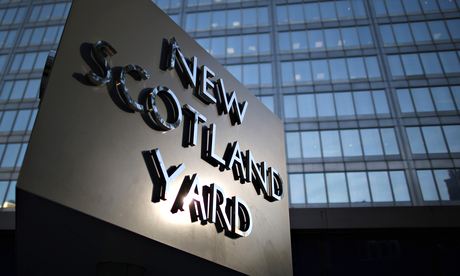 Police
whistleblowers should be immune from disciplinary proceedings while their concerns are being investigated, according to MPs who have been looking into allegations that crime statistics are routinely manipulated.
Members of the Commons public administration committee also accused senior officers of "complacency, inertia and lack of leadership" over the alleged manipulation.
They said the police watchdog must investigate the Metropolitan police's treatment of one of their witnesses, the whistleblower James Patrick, who was subject to misconduct proceedings and later forced to resign after going public.
The six-month inquiry into allegations over the integrity of crime figures also heard evidence that changes were needed to protect whistleblowers.
The committee recommended that the Home Office clarify to which independent bodies police whistleblowers can turn.
It said that pending formal investigation, an officer should "enjoy immunity from disciplinary proceedings in relation to actions taken in order to raise [concerns].
"We recommend that Her Majesty's Inspectorate of Constabulary (HMIC) should investigate the Metropolitan police service in respect of the treatment of PC Patrick and review the internal processes and procedures of the police for dealing with whistleblowers, in order to ensure that they are treated fairly and compassionately," the MPs' report said.
"We further recommend that the home affairs committee should inquire into these matters to ensure that whistleblowers in any police force are treated fairly and with respect and care. We have grave doubts that the Metropolitan Police Service has treated PC Patrick fairly or with respect and care."
The committee was also critical of what it said was a target-based culture in policing. "The attitudes and behaviours which lead to the misrecording of crime have become ingrained, including within senior leadership, leading to the subordination of data integrity to target-chasing," the MPs wrote. "This can present officers with a conflict between achievement of targets and core policing values."
They said that senior police and HMIC must ensure that emphasis is placed on the accuracy of crime figures, and officers should be judged on "core policing values" rather than on targets.
"We are convinced that this requires leadership in many police forces to place new emphasis on values and ethics, especially in the Metropolitan Police Service", the MPs wrote.
Patrick was subject to gross misconduct proceedings after he published a series of blogs on policing in 2012. He gave evidence to the parliamentary committee in November last year, detailing further allegations that crime figures were being fiddled.
Despite the threat of dismissal being removed when the Met's allegations against him were downgraded to misconduct this year, he submitted his resignation, saying he felt he had no choice because of his treatment at the hands of senior officers.
The MPs' report is the latest in a series of blows for the Metropolitan police, which the Guardian revealed spied on the family of Stephen Lawrence, the victim of a racist murder in 1993. The force also faced criticism after it was revealed that its officers stole the identities of dead children for undercover operations.
Both issues were covered in the Ellison report last month, which prompted the home secretary, Theresa May, to launch an inquiry into undercover policing.
The committee said the problems with crime figures were profound within the Metropolitan police and likely to affect many other forces in the country as well. It recommended that the Home Office investigate the recording of crime figures in Scotland and Northern Ireland, which were not covered by its inquiry.
It said the committee on standards in public life should conduct a wide-ranging inquiry into senior officers' roles in ensuring that a new code of ethics drafted by the College of Policing is abided by.
A Met spokesman said: "The commissioner has made it very clear that he wants crime statistics which we can all rely upon. We have already put in place measures to deal with the under-recording of sexual offences.
"PC Patrick has initiated employment tribunal proceedings. It would therefore be inappropriate to comment further on this matter at this stage."
Association of chief police officers spokesman deputy chief constable, Francis Habgood, said: "Chief constables need and want accurate crime data so that they can understand the threats to our communities. It is also vital that the public trust that if they are victim of crime it will be recorded accurately, investigated fully and that police will take appropriate action.
source: http://www.theguardian.com/uk-news/2014/apr/09/mps-met-police-whistleblower-statistics-crime
Met Police chief challenged by whistleblower during radio phone-in
Met Police chief challenged by whistleblower during radio phone-in
A police whistleblower who resigned after raising concerns about the massaging of crime statistics has confronted the Metropolitan Police Commissioner in a radio phone in.
Pc James Patrick asked Sir Bernard Hogan-Howe during an appearance on LBC whether the force will change the way it deals with whistleblowers after his experience.
He told Britain's most senior police officer: "I feel very, very let down in particular by the senior levels of the Met and I wanted to take the opportunity to say that.
"I sincerely hope that people who want to expose wrongdoing in the Met get a slightly less raw deal in the future."
Sir Bernard said he would be willing to meet Mr Patrick now that there are no disciplinary proceedings ongoing, and that the force is always willing to look at how it deals with officers who raise concerns.
When asked whether Scotland Yard will review procedures, he said: "We are always prepared to do that. In each case, as you will know sadly in your experience, it's not straightforward.
"Of course we will always be prepared to look at that and if there's anything that comes from it of course we will try and learn. It's a difficult balance to strike."
Mr Patrick gave evidence to an influential committee of MPs claiming that massaging crime figures to hit performance targets had become "an engrained part of policing culture''.
He was separately put under internal investigation by the Met after writing about changes to the police service in a blog, on Twitter and later in a book, The Rest Is Silence.
Scotland Yard later downgraded his disciplinary proceedings from gross misconduct to misconduct, meaning he would not have faced the sack.
But he then decided to resign, blaming his treatment by the Metropolitan Police in the wake of "making disclosures in good faith and in the public interest".
Today he told Sir Bernard that there was "an awful lot" that the force could learn from his case.
The commissioner told him: "I'm sorry about your experience, I'm sure whatever the rights and wrongs it's not something that you have enjoyed, or your family.
"I hope you would be prepared to accept as well although you've got a very firm view about of what you have seen and your experience, I have asked for independent advice to find out whether your allegations are endemic or in fact your experience was a one off."
Mr Patrick's claims about crime statistics, combined with further evidence submitted to Parliament, ultimately led to the UK Statistics Authority stripping police-recorded crime figures of their gold-standard status.


source:

http://www.thisislocallondon.co.uk/news/11152331.Met_Police_chief_challenged_by_whistleblower_during_radio_phone_in/
Video of the radio interview, with Michael Doherty [calling in] and after whistleblower James Patrick, former Met police officer who discovered altered crime figures, and reported it, to his great deise - see above for details, and google Michael Doherty and his case against the police.
MetPolice Commissioner Hogan Howe LBC 16 APR 2014
Published on

16 Apr 2014
"The Commissioner of the Metropolitan Police takes a call from Michael Doherty - JusticeNOW on whether his claims to be tackling police corruption are bona fide set against a background of the public hounding of those who speak out about police corruption, both internal and external whistleblowers."