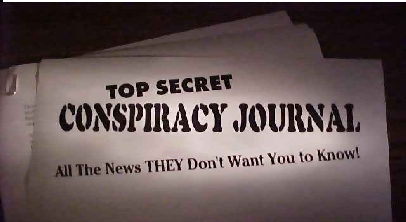 08 June 2014 - no. 775
WELCOME TO CONSPIRACY JOURNAL
Listeners of The Outer Edge!
Welcome to Conspiracy Journal - Home of the latest news and info on UFOs, the paranormal, Nikola Tesla, free energy,
conspiracies, the New World Order, the Illuminati
and MORE! We also feature well-known authors and researchers such as: Tim R. Swartz, Commander X, Timothy Green Beckley, Brad Steiger, Sean Casteel and Diane Tessman. Check out our bookshop with books and videos that THEY don't want you to see!


Click On Banner To Sign Up For Our FREE Magazines Today!



The Outer Edge Radio
Sunday Nights 11:59PM on

PSN-Radio.com




New Articles
The Dark Side of UFOLOGY
The Scientific Legacy of Nikola Tesla
UFOs, Mind Control and CIA Sex Slaves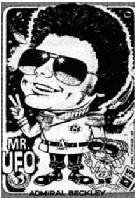 Welcome to the Mothership
O' Seekers of the Truth!