Sir Cliff Richard: "KITTY" GETS AWAY WITH IT? "sex abuse inquiry: No charges for singer" + ARCHIVE + "ELM GUEST HOUSE PAEDO PARTY LIST" + MORE - 18/06/16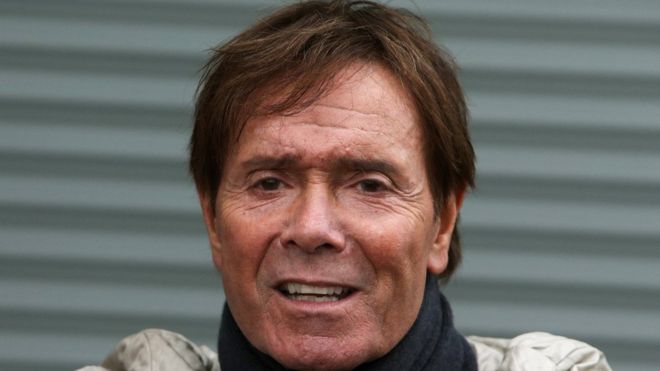 Image copyright
PA
Media caption

- listen to apologist Gloria Hunniford in the audio here on Richards's woes [what bs!!]...ed. "Gloria Hunniford says Sir Cliff has found the past two years "very difficult""
Conservative MP David Davis said Sir Cliff's case was "another high-profile arrest which resulted in no prosecution".
"It is time for a complete review of police procedures surrounding high-profile sex abuse cases, and the publicity surrounding these cases," he said.
"Whilst it is important to protect victims and maximise the chances of a successful prosecution, this must not result in the gratuitous destruction of people's reputation."
Broadcaster and campaigner Nick Ross agreed with Sir Cliff's comment that he was "hung out like live bait".
He said police faced an "impossible dilemma" trying to balance justice for victims with "trying not to have a witch hunt against people, some of whom are celebrities".
But he said police did not handle Sir Cliff's case correctly, both in terms of Sir Cliff's name being released and by taking "so long" over the investigation.
Comedian Jimmy Tarbuck said he had not expected the CPS to come to any other decision when it came to his friend.
Tarbuck was released without charge in 2014 after his arrest over allegations of historical child sex abuse.
He said: "I have known this man since we were 19 years of age, that's a long time, and I knew him then as a nice fellow.
"I can tell you so many things about him, he's a decent human being. And why keep him waiting all this long?"
source:
............................................
May 2016
Cliff Richard: Crown Prosecution Service receives 'full file of evidence' in child sex abuse investigation