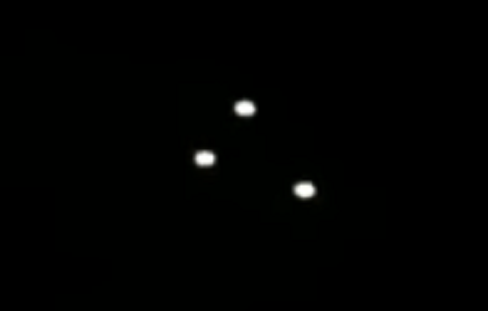 For those who have not yet visited Highways 210 and 371, do it if you have a chance. They come together in Brainerd, a town in a north-central Minnesota with roughly 13,000 residents.
Brainerd is known as the setting for some major events in the movie Fargo. And now the town is put into the spotlight once again after a video, which is said to have been recorded at the Highway 210/371 junction, was posted online showing several bright objects.
YouTube username SuspectSky uploaded the five-minute clip that initially shows a single bright object before several others appear. Cars zooming can be heard in the background continuously, but not enough to drown out the music that SuspeckSky has piped in to give the video an added effect.
From one light, it became two, then three, and then four. In the middle of the event, the car system announces "GPS signal lost."
Latest UFO reports from our readers
source
:
http://www.latest-ufo-sightings.net/2017/06/ufo-sighting-video-near-brainerd-minnesota.html