PORN POLITICS
Deputy PM Damian Green hit by claims police found 'extreme porn' on his computer
Met Police officers say they unveiled the material when Damian Green's office was raided during an enquiry into leaks
Met police officers say they unveiled the material when Damian Green's office was raided during an enquiry into leaks.
Mr Green has angrily denied the accusations.
Former Met Assistant Commissioner Bob Quick says he stepped down before he could report the porn to parliamentary authorities.
In 2009 Mr Quick walked into Downing Street with top-secret documents of a major anti-terror operation in north-west England.
The blunder meant a police operation to arrest the suspects had to be brought forward, and he resigned soon after.
The alleged material was unveiled in a draft statement to the Leveson Inquiry about the 2008 raids, but was never read out during proceedings.
Mr Green,
who is already being investigated over claims he touched a woman's knee
, said: "This story is completely untrue and comes from a tainted and untrustworthy source.
"I've been aware for some years that the discredited former assistant commissioner Bob Quick has tried to cause me political damage by leaking false information about the raid on my parliamentary office.
"No newspaper has printed this story due to the complete lack of any evidence."
He added: "It is well known that Quick, who was forced to apologise for alleging that the Conservative Party was trying to undermine him, harbours deep resentment about his press treatment during the time of my investigation.
"More importantly, the police have never suggested to me that improper material was found on my parliamentary computer, nor did I have a 'private' computer, as has been claimed.
"The allegations about the material and computer, now nine years old, are false, disreputable political smears from a discredited police officer acting in flagrant breach of his duty to keep the details of police investigations confidential, and amount to little more than an unscrupulous character assassination."
She also claims that a year later he sent her a "suggestive" text message after she was pictured wearing a corset in the newspaper.
Mr Green has instructed libel lawyers over Ms Maltby's claims,
accusing her of lying when she said that he had told her his wife was "very understanding" in matters of Westminster sexual affairs
.
He said he considered the woman a family friend, adding it is "completely and absolutely untrue that I've ever made any sexual advances on Ms Maltby".
But there is further pressure on the minister after his Cabinet colleague Sir Michael Fallon resigned in disgrace earlier this week – saying his past conduct had "fallen below the high standards" he asked of troops he presided over as Defence Secretary.
And it has now emerged that Ms Maltby confided in Baroness Kennedy at an Oxford University dinner a year ago about Mr Green, and said his advances had caused her to avoid him.
Mrs May's spokesman said the PM had made clear that she supports the "very courageous" women who had spoken up since the

Harvey Weinstein

scandal broke.
They said: "It's important that we have a climate in Westminster where people are able to make complaints and that those complaints are taken seriously." [yeah right! we'll ignore the coverups...ed.]
The scandal has also spread to Labour, after one of their MPs

Kelvin Hopkins

was suspended while an investigation was held into claims he behaved inappropriately towards a young activist.
And now
Scottish childcare minister Mark McDonald has resigned over allegations about his private life.
The MSP for Aberdeen Donside apologised "unreservedly to anyone I have upset or who might have found my behaviour inappropriate".
source: https://www.thesun.co.uk/news/4844603/deputy-pm-damian-green-hit-by-claims-police-found-extreme-porn-on-his-computer/
related:
The real reason the UK Defence Secretary Michael Fallon resigned is much worse than touching a knee, claims a Westminster insider
November 4th, 2017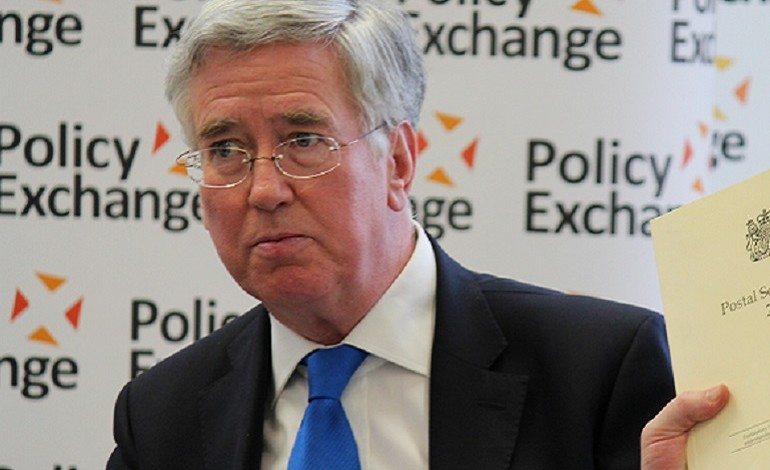 The real reason the former Defence Secretary resigned is much worse than touching a journalist's knee, Westminster insider Anna Soubry has claimed.
'Sexual assault'
Conservative MP Soubry, who worked as a minister under Michael Fallon, told
The Times [paywall]
:
Michael Fallon had to resign because of his behaviour towards women. One person with great courage made a complaint to No 10 of sexual assault. Theresa May made it very clear she took these allegations seriously and within hours he had gone
The Canary previously
reported
on the opinion that the allegations went further. Meanwhile, media outlets such as
The Independent
and
The Sun
have been reporting that Fallon resigned because of "lewd sexual comments". The Express also
implied
that Fallon touching "repeatedly" the knee of radio host Julia Hartley-Brewer 15 years ago was the reason he resigned.
In response to Soubry, Fallon
denied [paywall]
the allegation and called it 'libellous':
I've already accepted that I have behaved inappropriately in the past but I have never physically assaulted anybody
The MP for Sevenoaks
claimed [paywall]
that no one made the specific allegation of sexual assault to him. Downing Street has
refused [paywall]
to comment on the matter.
"Protect people"
Speaking about the anonymity of the allegation, Soubry
said [paywall]
:
I think it's really important to protect people [making complaints]. This is very serious. We are talking about real human beings and protecting people who [claim to] have been abused, however serious or less serious it may be, it was for them extremely serious and they deserve to be protected and they deserve to be respected.
"Seven members of the cabinet considering their position"
Describing the situation as 'desperate', a former cabinet minister
said [paywall]
:
I was told this morning that there are now seven members of the cabinet considering their position.
It's unclear if Theresa May's minority government could take more senior resignations. Indeed, an MP formally loyal to the Prime Minister recently
described
her as "weaker than any of us thought". But what is clear is that we will not be able to sort out sexual misconduct in our society if our legislators are also perpetrators.
Get Involved!
– Support organisations like the
Rape & Sexual Abuse Support Centre
,
The Survivors Trust
, and
Victim Support
. And for more information on dealing with sexual abuse, see
here
.
– Join the
White Ribbon Campaign
; which aims to "educate and raise awareness of violence against women, and to engage men in these issues".
– Have conversations with the women and men in your life; and refuse to tolerate misogyny in your communities and workplaces. This starts and ends with us
Featured image via
Policy Exchange