November 4th, 2017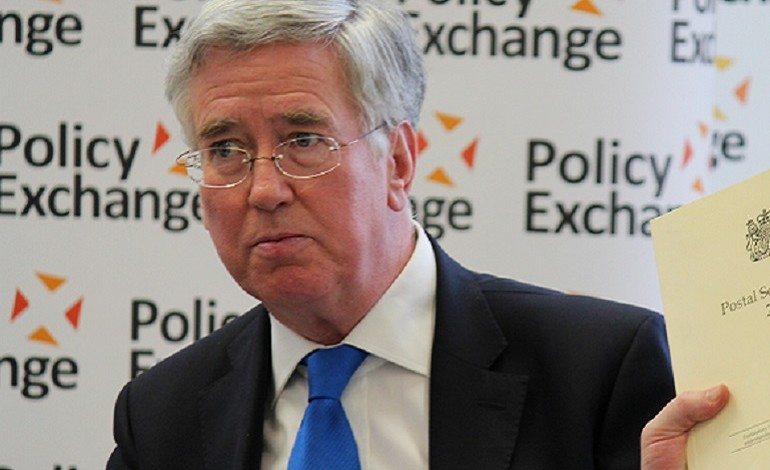 The real reason the former Defence Secretary resigned is much worse than touching a journalist's knee, Westminster insider Anna Soubry has claimed.
'Sexual assault'
Conservative MP Soubry, who worked as a minister under Michael Fallon, told
The Times [paywall]
:
Michael Fallon had to resign because of his behaviour towards women. One person with great courage made a complaint to No 10 of sexual assault. Theresa May made it very clear she took these allegations seriously and within hours he had gone
The Canary previously
reported
on the opinion that the allegations went further. Meanwhile, media outlets such as
The Independent
and
The Sun
have been reporting that Fallon resigned because of "lewd sexual comments". The Express also
implied
that Fallon touching "repeatedly" the knee of radio host Julia Hartley-Brewer 15 years ago was the reason he resigned.
In response to Soubry, Fallon
denied [paywall]
the allegation and called it 'libellous':
I've already accepted that I have behaved inappropriately in the past but I have never physically assaulted anybody
The MP for Sevenoaks
claimed [paywall]
that no one made the specific allegation of sexual assault to him. Downing Street has
refused [paywall]
to comment on the matter.
"Protect people"
Speaking about the anonymity of the allegation, Soubry
said [paywall]
:
I think it's really important to protect people [making complaints]. This is very serious. We are talking about real human beings and protecting people who [claim to] have been abused, however serious or less serious it may be, it was for them extremely serious and they deserve to be protected and they deserve to be respected.
"Seven members of the cabinet considering their position"
Describing the situation as 'desperate', a former cabinet minister
said [paywall]
:
I was told this morning that there are now seven members of the cabinet considering their position.
It's unclear if Theresa May's minority government could take more senior resignations. Indeed, an MP formally loyal to the Prime Minister recently
described
her as "weaker than any of us thought". But what is clear is that we will not be able to sort out sexual misconduct in our society if our legislators are also perpetrators.
Get Involved!
– Support organisations like the
Rape & Sexual Abuse Support Centre
,
The Survivors Trust
, and
Victim Support
. And for more information on dealing with sexual abuse, see
here
.
– Join the
White Ribbon Campaign
; which aims to "educate and raise awareness of violence against women, and to engage men in these issues".
– Have conversations with the women and men in your life; and refuse to tolerate misogyny in your communities and workplaces. This starts and ends with us
Featured image via
Policy Exchange