Rape conviction quashed over new Facebook evidence
22 Dec. 2017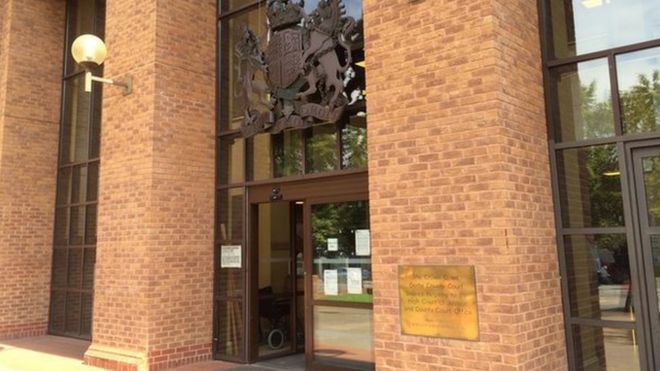 A man jailed for rape four years ago has had his conviction overturned after new Facebook evidence emerged.
Danny Kay's sentence was quashed by the Court of Appeal after deleted messages were found in an archived folder backing his version of events.
The 26-year-old had denied rape at Derby Crown Court in 2013 but was jailed for four-and-a-half years.
Judges ruled on Thursday the new evidence supported his claim the sex was consensual.
The messages showed that jurors at the trial had been given an "edited and misleading" picture of the conversation between the pair, the court heard.
'Cogent evidence'
In his ruling, Mr Justice James Goss said: "We have come to the conclusion that, in a case of one word against another, the full Facebook message exchange provides very cogent evidence both in relation to the truthfulness and reliability of (the woman) ... and the reliability of (Mr Kay's) account and his truthfulness."
Judges heard police asked the woman to retrieve Facebook messages that they had exchanged.
Three pages of messages had been printed and the woman, who cannot be identified, told jurors she had deleted some to free up storage space.
She had said there had been little contact after sex, but defence lawyers argued the new evidence showed otherwise.
---------------------------------------------------------
Metropolitan Police review of rape cases evidence
About 30 rape cases due to go to trial and "scores" more investigations are to be reviewed after the collapse of two cases in a week.
On Tuesday, prosecutors dropped a case against a man charged with raping a child under 16 due to police providing "relevant" evidence in recent days.
Last week, student Liam Allan's trial collapsed because of the late disclosure of evidence.
The Met said the same officer worked on both cases and remains on full duty.
The force has not referred the officer involved to the Independent Police Complaints Commission (IPCC), a Met spokesman said.
The IPCC told the BBC it was "monitoring the situation".
In the most recent case of Isaac Itiary, the Crown Prosecution Service said "new material" provided by Scotland Yard meant the case could not proceed.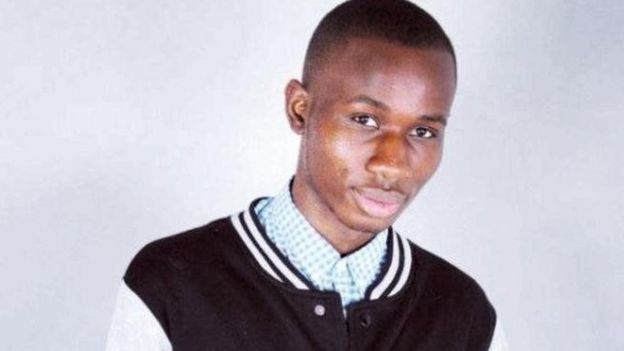 The Met review is aimed at ensuring all digital evidence in other sex crime cases has been disclosed to the CPS.
Conservative MP Nigel Evans, who was cleared of rape and sexual assault charges in 2014, said there was a "systemic" problem, which could leave innocent people in jail.
Prime Minister Theresa May said the attorney general had already started a review into the disclosure of evidence, telling PMQs: "It is important that we look at this again so we make sure we are truly providing justice."
Liam Allan, 22, was charged with 12 counts of rape and sexual assault but his trial collapsed after police were ordered to hand over phone records crucial to the case.
A computer disk containing 40,000 messages revealed the alleged victim had pestered him for "casual sex".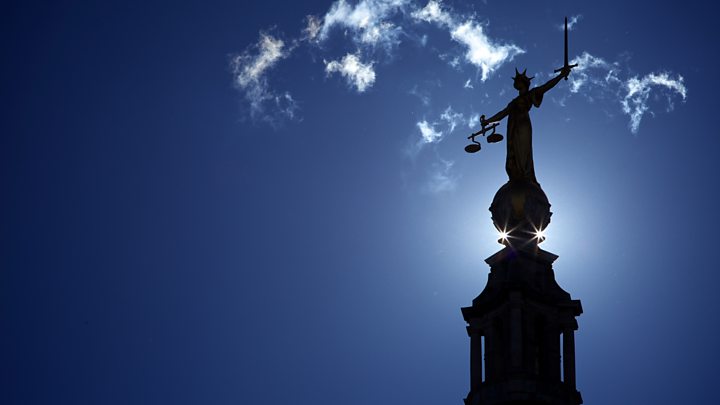 Jerry Hayes, the barrister prosecuting the case against Mr Allan, agreed with Mr Evans' assertion that the problem was "systemic" within the police, telling BBC Radio 4's Today programme: "You speak to any barrister they will tell you stories that this happens every single day and it has got to stop."
He said anyone about to go to trial should seek a letter from the police force to say all evidence has been disclosed, and for those convicted, "they will have to be looked at again".

Analysis
By BBC home affairs correspondent Danny Shaw
The cases of Liam Allan and Isaac Itiary are very different.
As far as Mr Allan is concerned, the Met has accepted the case "clearly went wrong".
Crucial information was disclosed to defence barristers so late that the trial was already well under way.
In Mr Itiary's case, procedures appear to have been followed, though it's possible police could have acted more quickly.
What the cases have done is shine a light on the importance of following disclosure rules.
Undoubtedly the squeeze on resources, with cuts in the Crown Prosecution Service and policing and a national shortage of detectives, together with the increased caseload for sexual offences units, have played their part.
An inspection report this year also pinpointed inadequacies in training and supervision.
Some see the problems as a direct result of a misplaced culture of "believing" the victim, where police don't look for or withhold contradictory evidence - but that's an assertion for the attorney general's inquiry to examine.

Force 'committed'
Commander Richard Smith, who oversees the Met's rape investigations, said he understood the failure of the latest case would raise further concerns.
He added: "The Met is completely committed to understanding what went wrong in the case of Mr Allan and is carrying out a joint review with the CPS, the findings of which will be published."
But Nigel Evans said the late disclosure of evidence was "common" in investigations.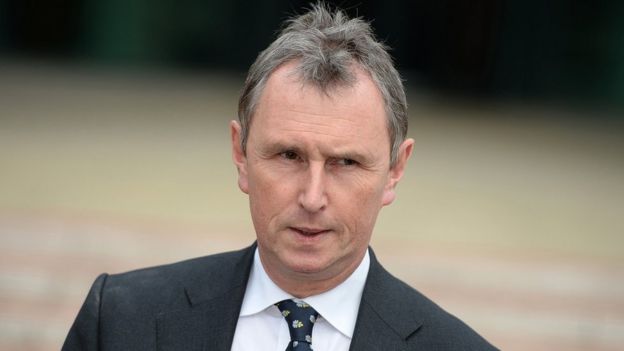 Speaking to BBC Radio 5 Live, he said: "It seems to be in too many cases that police are cherry-picking the evidence that is there in order to get a prosecution. "
Mr Evans called for a "proper review" involving police forces across the country, not just the Met.
Officers 'stressed'
Dame Elish Angiolini led a review in 2015 into how the Met and the CPS deal with rape cases.
She said she was "concerned about the impact of excessive workloads on the effectiveness of both police and prosecutors".
In response to her review, the Met said it had carried out "significant work", with an extra 196 officers allocated to the relevant units and additional lawyers for the CPS.
Former Met detective chief inspector Peter Kirkham told the Victoria Derbyshire programme it was a resources issue.
"Since 2010, we have reduced the number of police officers around the country by about 20,000 - that's about 15%," he said.
He warned that officers were "stressed" and "haven't got time to do their jobs properly".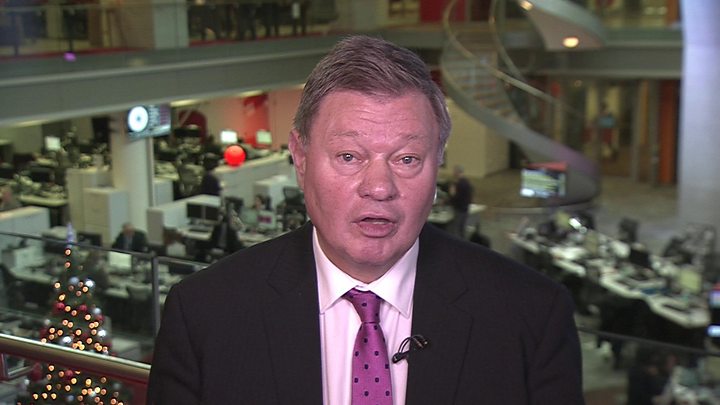 A Home Office study suggests only 4% of cases of sexual violence reported to police are thought to be false.
................................................................................................................
Yahoo News UK
Liam Allan spent two years on bail before the collapse of the case last week, describing his ordeal as "a terrible form of limbo".
Now the 22-year-old says he wants to use the experience as a force for good, and plans to take legal action action the police and the CPS.
The case against him was kicked out at Croydon Crown Court on December 14 after evidence previously undisclosed by the prosecution cast serious doubt over its credibility.
In one of her messages sent to a female friend before she made her complaint, his accuser texted: "It wasn't against my will or anything."
Most popular on Yahoo News UK
The Metropolitan Police said it was carrying out an "urgent assessment" over the way it was handled.
Mr Allan said he had "no choice" but to sue the police and the CPS over their handling of his case.
He said: "I am however, happy to work with the CPS and police to help ensure things change for the better. In this case no individual is to blame; there are multiple factors."
He said: "The support from friends was fantastic, no one believed for one minute that I was guilty. No one treated me differently, no one gave me funny looks at university. I just had to carry on."
Mr Allan said he believed the case started when the complainant – who cannot be named for legal reasons – began telling "a little white lie".
He told the newspaper: "It completely spiralled out of control and it became a story she had to stick to. She completely lost control of what happened.
"I am hoping to use my experience to help change system failures for the benefit of both victims and falsely accused people together."
Police are understood to have looked at thousands of phone messages when reviewing evidence but it was not until the prosecution was close to trial that Met officers disclosed communications between the complainant and her friends which cast doubt on the case against Mr Allan.
The Crown Prosecution Service said they offered no evidence in the case last Thursday, as it was decided "there was no longer a realistic prospect of conviction".
(Main picture: Rex)
Student falsely accused of rape is STILL waiting for apology from CPS

Foremost among the values instilled in Liam Allan by his mother was compassion. He was encouraged to offer succo...
UPDATE:
Rape case scandal is just 'tip of the iceberg'
Police and prosecutors may be biased, says QC
https://www.thetimes.co.uk/edition/news/rape-case-scandal-is-just-tip-of-the-iceberg-7hdjtlv9z
==============================================================
Officers sat on evidence that proved innocence
A judge has called for an inquiry after the trial of a student accused of rape collapsed because police had failed to reveal evidence proving his innocence.
Liam Allan, 22, spent almost two years on bail and three days in the dock at Croydon crown court before his trial was halted yesterday.
The judge demanded a review of disclosure of evidence by the Metropolitan Police, Britain's biggest force, and called for an inquiry at the "very highest level" of the
Crown Prosecution Service (CPS)
. He warned of the risks of "serious miscarriages of justice" after hearing that, to save costs, material was not always handed to defence lawyers.
Mr Allan, a criminology undergraduate at Greenwich University, had been warned that he would be jailed jailed for
at least ten years if found guilty after being charged with six rapes and six sexual assaults against a woman who told police that she does not enjoy sex. Mr Allan said the sex was consensual and that the woman was acting maliciously because he would not see her again after he started university.
His lawyers had repeatedly been refused access to records from the woman's telephone because police insisted that there was nothing of interest for the prosecution or defence, the court was told.
When a new prosecution barrister took over the case the day before the start of the trial, he ordered police to hand over any telephone records. It was revealed that they had a computer disk containing copies of
40,000
messages.
They showed that she continued to pester Mr Allan for "casual sex", told friends how much she enjoyed it with him and discussed her fantasies of being raped and having violent sex.
Jerry Hayes, the prosecuting barrister, told the court yesterday that he would offer no evidence. "I would like to apologise to Liam Allan. There was a terrible failure in disclosure which was inexcusable," he said.
Mr Hayes, a former Tory MP and criminal barrister for 40 years, added: "There could have been a very serious miscarriage of justice, which could have led to a very significant period of imprisonment and life on the sex offenders register. It appears
the [police] officer in the case has not reviewed the disk, which is quite appalling."
[typical, and deliberate!]
Speaking outside court, Mr Allan told The Times: "I can't explain the mental torture of the past two years. I feel betrayed by the system which I had believed would do the right thing — the system I want to work in."
His mother, Lorraine Allan, 46, a bank worker, hugged her son as he was surrounded by friends who had been lined up to give character evidence if the trial continued.
"In the current climate, in these sorts of cases, you are guilty until you can prove you are innocent," she said. "The assumption is there is no smoke without fire."
Radhia Karaa, a district crown prosecutor, wrote to the court admitting that the handling of the telephone downloads "has fallen below the standard that we expect". Judge Peter Gower found Mr Allan not guilty on all charges. "There is something that has gone wrong and it is a matter that the CPS, in my judgment, should be considering at the very highest level," he said. "Otherwise there is a risk not only of this happening again but that the trial process will not detect what has gone wrong and there will be a very serious miscarriage of justice. He [Mr Allan] leaves the courtroom an innocent man without a stain on his character."
The judge said that police must tell prosecutors about all material collected during their investigations. "It seems to me to be a recipe for disaster if material is not viewed by a lawyer," he said. "Something has gone very, very wrong in the way this case was investigated and brought to court."
Julia Smart, for the defence, said she received the details of the woman's text messages on the evening before she was due to cross-examine her, so stayed up reading them. When she told the court what she had found, the trial was halted. She said she believed that evidence from phones was being withheld from defence lawyers to save money.
Alison Saunders, the director of public prosecutions, has pushed to increase the prosecution and conviction of sexual offences.
Rapes recorded by police have risen from 12,295 in 2002-03 to 45,100 last year
but the number of rapes referred to the CPS for a decision on charging has stayed broadly static. Of the 35,000 adult and child rapes recorded by police in 2015-16, just over 6,800 were referred to police, a fall of about 690 on the previous year, according to Rape Monitoring Group figures.
A Met spokeswoman said: "We are aware of this case being dismissed and are carrying out an urgent assessment to establish the circumstances."
source:
https://www.thetimes.co.uk/edition/news/judge-slams-met-police-after-liam-allan-cleared-in-rape-trial-pcqsp5x9s
The woman involved should be prosecuted immediately for making false accusations. She nearly sent an innocent young man to jail for 10 years.
Gross incompetence by the CPS and police at best - but probably criminal intent here. Makes one wonder how many others may be languishing in jail on the back of false accusations by spurned accusers.
Sadly this is far from being the first case of its kind.
Perhaps Austen, you will read this . Best wishes.
I agree with many of the comments here and I also believe that Alison Saunders should resign over this and many other instances of CPS incompetence. Take the case of Mark Pearson and the Greville Janner case as just two other examples.
Can a stated ambition of bringing more prosecutions and convictions in sexual assault cases be wise or fair? Like councils asking traffic wardens to hand out more parking tickets, or as Liam Allam's mother so pithily says, like setting sales targets.
I strongly agree that the woman in the case should be named and prosecuted - that would be proper justice and might discourage malicious claims by others.
A number of legal professionals and former legal professionals, including retired police officers, have been moved to comment here. Could I ask
that one of you - someone who knows how to word it appropriately and effectively - might consider launching a petition to ensure that the identity of the complainant is revealed in such cases and that prosecution follows? Perhaps another petition to call for the resignation of Alison Saunders? I would sign both.
Surely the woman should be prosecuted for making a false statement. Should he not be able to sue her too for defamation and to recover the costs of his defence?
Sack Saunders. She has no or little interest in justice - real justice, which involves ascertaining the truth. She and her scum are concerned only with achieving "results" for the corrupt purpose of self-advancement. The lying bitch who made the false claim should be identified together with her parents and every one of those 'friends' who knew the complaint to be false and who were willing to stand by and see a miscarriage of justice. She should be imprisoned.