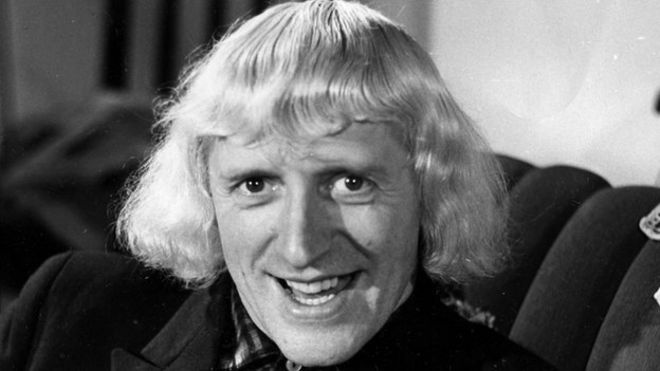 A senior officer would have had a "case to answer" over his handling of the Jimmy Savile case, a report has found.
The Surrey Police detective inspector, who is now retired, would have faced misconduct proceedings if he were still active, the police watchdog found.
He failed to pass an allegation against the disgraced TV star to a neighbouring force, the Independent Police Complaints Commission (IPCC) said.
The force said there were "things which should have been done differently".
A detective constable who worked on the case also performed "unsatisfactorily", the IPCC found.
'Celebrity influence'
Surrey Police launched a two-year investigation into the school in 2007.
The IPCC said:
During the course of the school probe, an allegation of an assault at Stoke Mandeville Hospital, in Buckinghamshire, was received
The detective did not pass details of this claim to Thames Valley Police
As a result, it was not recorded by the force until 2013 - five years after the claim was disclosed to Surrey Police.
Investigators also found Savile's status as a "very well-known celebrity" influenced decision-making during the investigation.
His status appeared to have been "considered throughout" by the senior officer, referred to as DI B in the report.
In particular, the watchdog said:
Savile's celebrity "affected the way in which police approached witnesses and which agencies were informed and when"
The force chose to interview him under caution in October 2009 after prosecutors advised there was no case to proceed
Savile appeared "to have dictated the date and location for the interview" based on his own schedule
This added " undue delay to the conclusion of the investigation"
It was unclear why Savile, who was in his eighties, was allowed to have a "friend and appropriate adult", present during the interview
Investigators found it "unlikely that a non-celebrity member of the public would have been afforded the same courtesy".
However, Savile's high profile had "no influence" on the ultimate outcome of the investigation, according to the report.
'Pattern of abuse'
Although the IPCC found no other evidence of wrongdoing, it did express concern at some aspects of the investigation.
These included:
Communication failures with West Yorkshire police over comments made by Savile about alleged inappropriate relationships with officers on that force
And there was also no evidence that witnesses had been made aware of safeguarding measures available to protect their identities.
The second officer's performance was also described as unsatisfactory and falling below the expected standards of professional behaviour.
But, the report said, she would not have had to answer a case for professional misconduct.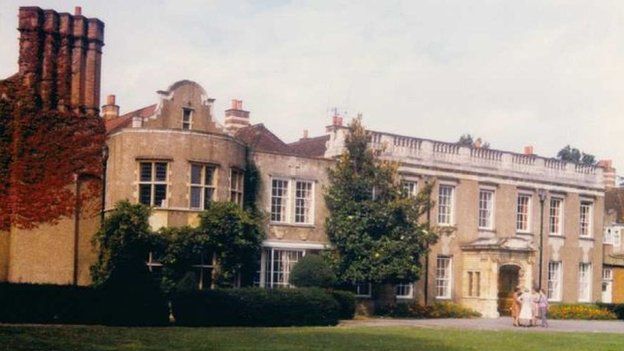 In a statement, Surrey Police said it investigated alleged sex offences by Savile at Duncroft in 2007-09.
It said: "Whilst the enquiries in the original 2007-09 investigation pre-dated much of what we now know about Savile and his pattern of abuse, the force has always accepted there are things which should have been done differently."
"These were highlighted in a report Surrey Police published in 2013 and relevant organisational learning was implemented as a result."
As part of its investigation, Surrey Police interviewed more than 100 former pupils at Duncroft, a school for emotionally-disturbed girls which closed in the 1980s.
Savile, who died in 2011 aged 84, was a Radio 1 DJ and the presenter of the Jim'll Fix It show on BBC One.
He was one of Britain's most prolific sex abusers and is thought to have assaulted hundreds of people between the ages of five and 75.
Savile denied allegations of abuse at the school when questioned by police in 2009.