22 December 2017
A whistleblowing district judge who went public with her concerns about the justice system will take her fight to be classed as a worker to the Supreme Court after failing on appeal.
The Court of Appeal ruled yesterday that judges should not be classed as workers and are therefore not afforded the same legal protections as whistleblowers.
Claire Gilham vowed to fight on in October after failing at both employment tribunal and employment appeal tribunal. The tribunals said there were adequate safeguards in place to protect freedom of speech for district judges, but that Gilham was an office-holder and did not work under contract with the Ministry of Justice.
In yesterday's ruling judges Gloster, Underhill and Singh dismissed her appeal.
The judgment said: 'It is also clear that parliament has used a number of different formulae in order to define the scope of protection of different pieces of employment legislation. It may well be that the line which it has drawn is open to criticism from those who are dissatisfied with the lack of apparent protection for them … Nevertheless, that is the policy choice which the democratically elected Parliament of the UK has made.'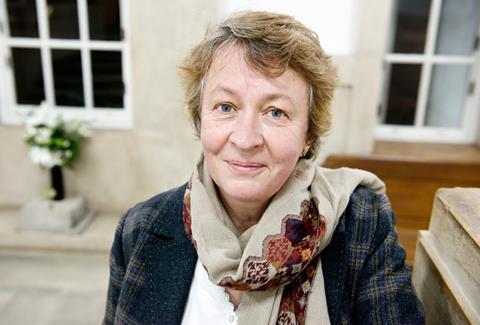 Gilham, previously head of the personal services legal team at Cheshire County Council, was appointed a full-time district judge in February 2006, sitting in Crewe. She transferred to Warrington in 2009.
Her case stems from the closure of Runcorn County Court in 2011 and the transfer of work to Warrington. Gilham said she became gravely concerned by the lack of courtroom accommodation and potential workloads.
DJ Gilham claimed she was 'treated detrimentally' after she raised concerns about 'systemic failings' in the court administration. She wanted to make a whistleblowing claim against the MoJ under the Employment Rights Act 1996.
She told the Gazette today: 'Judges remain in an almost unique position , outside the scope of the legislative protections for whistle-blowing. The rationale being that judges have their independence protected, but there is a paradox here. There is very limited scope for concerns to be resolved internally, and the grievance processes are secretive. A judge may be forced to retire on ill-health grounds, and that process too is secret. These processes do not withstand the pressures of matters flowing from recent service reductions in the courts well.
'Judges are expected by the public to exercise independence but my concern remains that without clear boundaries and transparency as to how and to what extent judges are managed in their daily functions, their ability to exercise that independence may be compromised. The concerns I have raised include workload and safety after reduction of secure courtroom space, the role of staff in managing judicial professional issues such as the exercise of judicial discretions, and elements of judicial culture and behaviour which coming from a public sector background I feel bound to question.'
Public Concern at Work (PCaW), a charity supporting whistleblowers, intervened in the Court of Appeal hearing in support of Gilham.
Gilham was represented by Bindmans while PCaW was represented by human rights firm Leigh Day.
In a statement today, Emilie Cole, partner at Bindmans, said: 'On behalf of our client, we maintain that the issue of whether a judge can gain legal protection against being subjected to unfair treatment as a result of blowing the whistle to be of great public importance. The Court of Appeal recognised that their decision that a judge is not a worker within the meaning of section 230 (3) creates a distinction between those employment rights accorded to workers which derive purely from domestic law and those which derive from EU law, as established in O'Brien and acknowledged "that may not appear to be a coherent or, it might be thought, particularly satisfactory, state of affairs" (para 74). We disagree that this can only be remedied by Parliament and consider that it is now appropriate for the Supreme Court to consider this issue.'
PCaW chief executive, Francesca West said: 'Whilst the [CoA] decision is disappointing, PCaW's intervention in this case assisted the Court of Appeal in considering new arguments as to why certain groups of people are not protected against detriment in whistleblowing cases. PCaW will continue to take active steps in promoting wide whistleblowing protections without discrimination in line with human rights legislation.'
The MoJ declined to comment.