2/25/18 #945
http://www.conspiracyjournal.com
Subscribe for free at our subscription page:
http://www.members.tripod.com/uforeview/subscribe.html
You can view this newsletter online at:
http://uforeview.tripod.com/conspiracyjournal945.html
SHHHH - Be Vewy, Vewy qwiet! We's hunting CONSPIRACIES! Yes that's right! Watch out secret government cabals! Look over your shoulders Men-In-Black! Check your altitude variance you silly flying saucer folks! Because once again Conspiracy Journal is here to rip off the veils of intrigue and secrecy from those dedicated to keeping mankind in the dark.


This week we bring you such mustache-twirling stories as:
-
'Powerplay' The Security Services, Sex, Death and Magick -


- Mexico: The San Mateo UFOs
and
Contacteeism -- Mystery UFO Metal Studied in Las Vegas -
AND:
Couple Possessed by Jinns After Valentines Day Tryst
All these exciting stories and MORE in this week's issue of
CONSPIRACY JOURNAL!

~ And Now, On With The Show! ~
---
Weird Winged Wonders:
The Twilight World Of Cryptid Creatures
THEY ARE BELIEVED BY MANY TO BE THE AGENTS OF THE "DARK GODS!" – THEIR MASSIVE WINGS, WHEN SPREAD FANLIKE, ARE KNOWN TO CAST A PARALYZING SHADOW OVER THE LAND!

THEY EXIST ALONGSIDE US IN THE "REAL WORLD," YET WE KNOW NEXT TO NOTHING ABOUT THEM!

THEY APPEAR TO INHABIT PHYSICAL BODIES, BUT THEY COULD BE ARRIVING FROM OTHER DIMENSIONS OR THE MULTI UNIVERSE THROUGH "WINDOW" AREAS OR PORTALS!

They are the winged wonders from the Twilight World of Cryptid creatures.

*Living Pterosaurs have been seen from Guantanamo AF Base in Cuba to the jungles of Papa New Guinea where the locals call them the "Ropa."

*They are the Flying Felines of the Egyptian dynasties to the Greek Heroes living in underground caverns on Mount Olympus.

*Here is the Mothman Creature, initially seen around the hamlet of Point Pleasant, West Virginia, and associated with the collapse there of the Silver Bridge – but now recently observed by dozens of credible witnesses in downtown Chicago. Some researchers say Mothman is a harbinger of death.

*The Jersey Devil is said to be a demon who flies near the Pine Barrens mainly in the dead of night, while the Thunderbirds are massive creatures with wingspans of more than 30 feet.

*Dragons are thought of as beings rooted firmly in mythology and the stuff of movies such as "The Hobbit" and popular cable TV shows such as "Game of Thrones." Yet sightings of these aerial demons known to spit fire have been seen worldwide and are part of every culture – past and present – from Europe to the United States, and every continent in between.

*Even more eerie are the flying and floating "alien" humanoids and witchy "brohaus" observed widely in Mexico and South America.

Here are dozens of the creepy-crawly narrations – backed up by the strangest of photographed evidence – of bizarre and unknown flying cryptids who frolic in our sky as if they have not a care in the world. Theories abound as to their origin(s) and nature and their overall grip on our perceived reality, as explored in this dramatic work by such respected researchers as Sean Casteel, Brad Steiger, Paul Eno, Allen Greenfield, Lon Strickler, Tim Swartz, Scott Corrales, Hercules Invictus, Jonathon David Whitcomb, Albert Rosales, Paul Dale Roberts, Steve Ward, Nomar Slevik, with the added editorial flare of "Exploring the Bizarre" co-host Tim Beckley.

Are they demons straight from hell or from an unknown shadow world? Ultra-terrestrials who have strayed into "our territory" from another time and space continuum? Or simply prehistoric monsters thought to have died out millions of years ago, but who still exist living just beyond our reach, ready to be rediscovered by science? Whatever they are, they are truly BIZARRE!



This Book is Now Available for the
Bargain Price of Only $16.95
So don't delay, order your copy of Winged Wonders
today for only $16.95 plus $5.00 for shipping - A GREAT PRICE!
Click Here to Order With PayPal

You can also phone in your credit card orders to Global Communications
24-hour hotline: 732-602-3407
And as always you can send a check or money order to:
Timothy Green Beckley
P.O. Box 753
New Brunswick, NJ 08903
Please make out checks to: Timothy Green Beckley
---
Exploring the Bizarre - Thursday Nights at 10:00PM EST
Heard Live on the KCOR Digital Radio Network
---
---
---
Email mrufo8@hotmail.com and tell Tim Beckley what it is you wish to order and he will send you back a PayPal invoice which you can pay immediately. Safe and secure and faster than waiting for us to get your order in the mail or charge it over the phone by credit card (which we can do by your leaving a message at 732 602-3407 - by dropping us a line at the same e mail).
---
---
- LUST OF THE JINN DEPARTMENT -
Couple Possessed by Jinns After Valentines Day Tryst
A video has been shared online of a Ruqya (exorcism) performed on a couple who supposedly discovered jinns in their body after engaging in pre-marital 'sexual relations'.
The video was shared by the Umm Abdullah Official Facebook page.
It shows the couple and Umm who is joined by her husband helping to 'exorcise' the jinns. It is not clear if the couple went for help after having 'sex' or 'intimate relations' as this is not entirely made clear in the post.
Umm wrote in the post, "So I'll tell you guys what happened with this brother and sister who were more than 'just friends'. They were out together on Valentines Day and ended up doing things which they now regret and I pray that Allah forgives them both."
"This was definitely an eye opener for them and I hope it will serve as a lesson for the many people out there who are involved in relationships outside of marriage.
"There were two Jinns inside her for many years and she had no idea that they were there."
According to Islamic belief, jinn are real creatures that form a world other than that of mankind, capable of causing physical and mental harm to human beings.
According to Islamic writings, jinn live alongside other creatures but form a world other than that of mankind. Though they see us they cannot be seen. Characteristics they share with human beings are intellect and freedom to choose between right and wrong and between good and bad, but according to the Qur'an their origin is different from that of man: 'And indeed, we created man from dried clay of altered mud and the Jinn we created aforetime from the smokeless flame of fire'. Jinn tempt and seduce mankind to stray from Allah (God); Satan (shaytan, devil) is thought to be from their realm.
Jinn are said to inhabit caves, deserted places, graveyards and darkness. They marry, produce children, eat, drink and die but unlike human beings have the power to take on different shapes and are capable of moving heavy objects almost instantly from one place to another. The Qur'an mentions how the Prophet Solomon contrived to subjugate the jinn and get them to perform tasks that required strength, intelligence and skill.
In Islamic writings true jinn possession can cause a person to have seizures and to speak in an incomprehensible language. The possessed is unable to think or speak from his own will. However, such cases are greatly outnumbered by those of physical or psychological origin, and many faith healers take advantage of people suffering from these problems.
The Facebook post continues, "She experienced no symptoms of jinn possession throughout the time they were there. So anyway, as soon as they finished with the acts they were engaged in, he said 'Astaghfirullah' because he regretted what he had done.
"She then started repeating the words 'MORE OF IT' in a deep voice and her eyes turned red.
"He got scared and panicked and that was the exact moment when the Jinn which was inside her left her body to enter him.
"She gained some control over her body after a few moments by reciting Ayatul Kursi and saw him shouting those same words in that deep voice. 'More of it! More of it..i want more!' (The jinn was referring to indecent and shameful deeds).
"She contacted us right at that moment but he still hadn't gained control over his body. We sent two brothers to help her get him to us right away.
She added, "The original video is much longer but it's very hard for me to find the time to blur it all. So I compiled the necessary and most important parts just so you guys can learn from this example.
"I showed them the video afterwards and Alhamdulillah they've repented and also told me that I should share it with you all to raise awareness so you can learn from their mistakes."


Source:

Asian Image

http://www.asianimage.co.uk/news/16038104.VIDEO__Couple_say_they_were_possessed _by_Jinns_when_they_had_sexual_relations_on_Valentines_Day/
---
Sign up today for Bizarre Bazaar and Conspiracy Journal Magazines

Click on banner to sign up for two FREE magazines!
---
FRIENDS OF CONSPIRACY JOURNAL
---


Restricted Airspace with Tina Maria Caouette Friday's at 7:00PM PST
On KCOR Digital Radio Network
---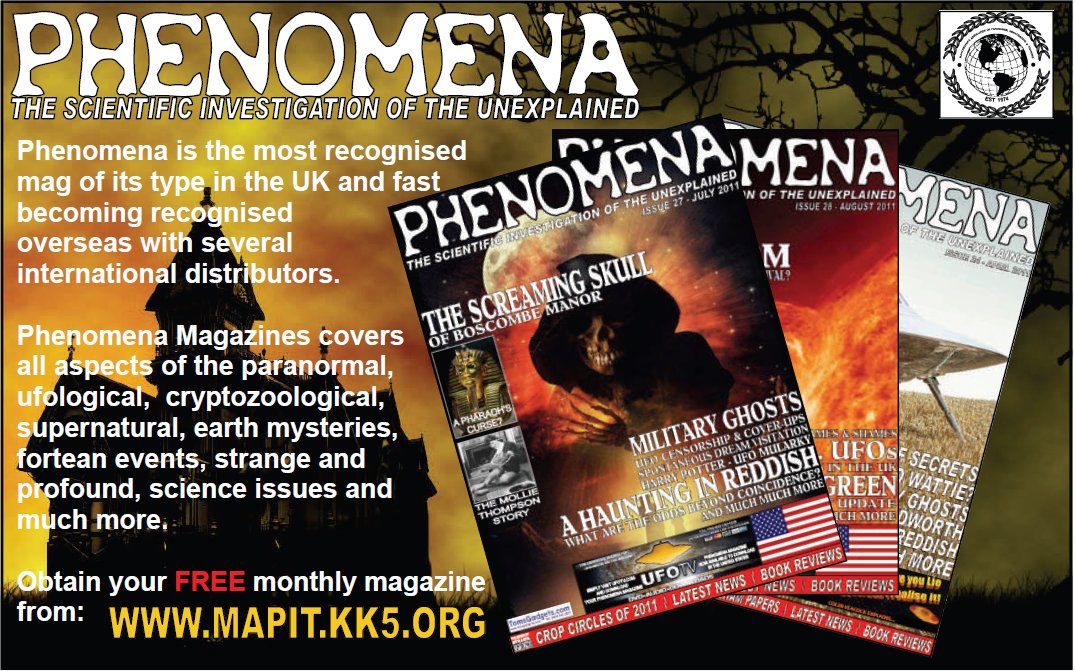 Free Issue of Phenomena Magazine
www.mapit.kk5.org
---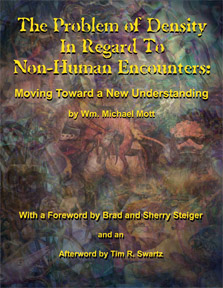 Wm Michael Mott - New Book Available on Kindle
---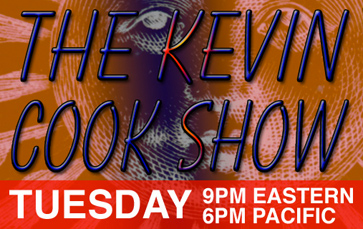 The Kevin Cook Show on Inception Radio Network
---

UFO Digest
---
Conspiracy Journal - Issue 945 2/25/18
http://www.conspiracyjournal.com
Subscribe for free at our subscription page:
http://www.members.tripod.com/uforeview/subscribe.html
---