3/18/18 #948
http://www.conspiracyjournal.com
Subscribe for free at our subscription page:
http://www.members.tripod.com/uforeview/subscribe.html
You can view this newsletter online at:
http://uforeview.tripod.com/conspiracyjournal948.html
It may be a few days before the Spring Equinox - but strangeness still abounds. Weirdness still stalks the night. Craziness continues to lurk in the open. Madness meddles those who seek openness and truth. That is why we bring you Conspiracy Journal every week - to uncover the uncoverable. To reveal the unrevealable. And to enlighten the unenlightenable all the strange news that everyone else is afraid to even admit.
This week, Conspiracy Journal takes a look at such Ostara partying tales as:

- Why Doesn't the Pentagon Care About UFO Encounters? -


- Earth's Magnetic Field Radically Weakening Under Africa -
- Scientist Says Fossilized Trace Fossils Found On Mars -
AND:
Home For Sale Certified "Zombie Free"

All these exciting stories and MORE in this week's issue of
CONSPIRACY JOURNAL!

~ And Now, On With The Show! ~
---
Weird Winged Wonders:
The Twilight World Of Cryptid Creatures
THEY ARE BELIEVED BY MANY TO BE THE AGENTS OF THE "DARK GODS!" – THEIR MASSIVE WINGS, WHEN SPREAD FANLIKE, ARE KNOWN TO CAST A PARALYZING SHADOW OVER THE LAND!

THEY EXIST ALONGSIDE US IN THE "REAL WORLD," YET WE KNOW NEXT TO NOTHING ABOUT THEM!

THEY APPEAR TO INHABIT PHYSICAL BODIES, BUT THEY COULD BE ARRIVING FROM OTHER DIMENSIONS OR THE MULTI UNIVERSE THROUGH "WINDOW" AREAS OR PORTALS!

They are the winged wonders from the Twilight World of Cryptid creatures.

*Living Pterosaurs have been seen from Guantanamo AF Base in Cuba to the jungles of Papa New Guinea where the locals call them the "Ropa."

*They are the Flying Felines of the Egyptian dynasties to the Greek Heroes living in underground caverns on Mount Olympus.

*Here is the Mothman Creature, initially seen around the hamlet of Point Pleasant, West Virginia, and associated with the collapse there of the Silver Bridge – but now recently observed by dozens of credible witnesses in downtown Chicago. Some researchers say Mothman is a harbinger of death.

*The Jersey Devil is said to be a demon who flies near the Pine Barrens mainly in the dead of night, while the Thunderbirds are massive creatures with wingspans of more than 30 feet.

*Dragons are thought of as beings rooted firmly in mythology and the stuff of movies such as "The Hobbit" and popular cable TV shows such as "Game of Thrones." Yet sightings of these aerial demons known to spit fire have been seen worldwide and are part of every culture – past and present – from Europe to the United States, and every continent in between.

*Even more eerie are the flying and floating "alien" humanoids and witchy "brohaus" observed widely in Mexico and South America.

Here are dozens of the creepy-crawly narrations – backed up by the strangest of photographed evidence – of bizarre and unknown flying cryptids who frolic in our sky as if they have not a care in the world. Theories abound as to their origin(s) and nature and their overall grip on our perceived reality, as explored in this dramatic work by such respected researchers as Sean Casteel, Brad Steiger, Paul Eno, Allen Greenfield, Lon Strickler, Tim Swartz, Scott Corrales, Hercules Invictus, Jonathon David Whitcomb, Albert Rosales, Paul Dale Roberts, Steve Ward, Nomar Slevik, with the added editorial flare of "Exploring the Bizarre" co-host Tim Beckley.

Are they demons straight from hell or from an unknown shadow world? Ultra-terrestrials who have strayed into "our territory" from another time and space continuum? Or simply prehistoric monsters thought to have died out millions of years ago, but who still exist living just beyond our reach, ready to be rediscovered by science? Whatever they are, they are truly BIZARRE!



This Book is Now Available for the
Bargain Price of Only $16.95
So don't delay, order your copy of Winged Wonders
today for only $16.95 plus $5.00 for shipping - A GREAT PRICE!
Click Here to Order With PayPal



You can also phone in your credit card orders to Global Communications
24-hour hotline: 732-602-3407

And as always you can send a check or money order to:
Timothy Green Beckley
P.O. Box 753
New Brunswick, NJ 08903

Please make out checks to: Timothy Green Beckley
---
Exploring the Bizarre - Thursday Nights at 10:00PM EST


Heard Live on the KCOR Digital Radio Network
---
---
---

Email mrufo8@hotmail.com and tell Tim Beckley what it is you wish to order and he will send you back a PayPal invoice which you can pay immediately. Safe and secure and faster than waiting for us to get your order in the mail or charge it over the phone by credit card (which we can do by your leaving a message at 732 602-3407 - by dropping us a line at the same e mail).
---
---
- I DIDN'T KNOW THIS WAS AN OPTION DEPARTMENT -
Home For Sale Certified "Zombie Free"
By Tess Kalinowski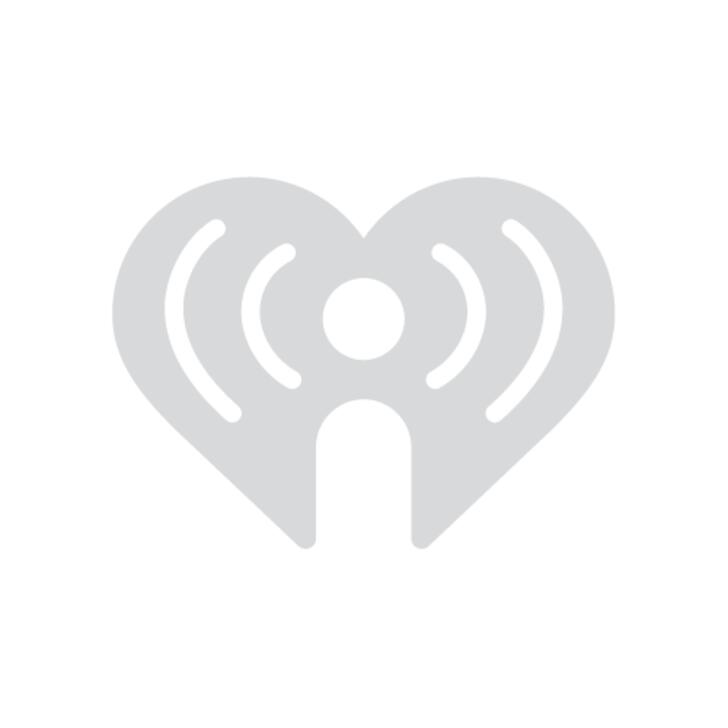 It comes equipped with all the modern conveniences a family would need to survive a zombie apocalypse — five bedrooms, a loft and bunkie, two kitchens and baths and a sandy beach with a clear view of the water.

But buyers just weren't biting on the island cottage Matthew Swan is selling, even though it sleeps 26 — dead or alive.

The 63-year-old Mississauga man applied some brains to the matter, reasoning that people are drawn to things that frighten them and things that make them laugh.

So he posted a billboard just north of Brechin, Ont., along Highway 12, advertising his certified zombie-free cottage.

"People are worried about many things these days. One of the last things you want to be worried about is the fact that you buy a cottage for your family and, lo and behold, the place is infected," said Swan.

"The sale comes with a 30-day, 30-night guarantee. After that the new owner will have to follow their own protocol to ensure the Z-Free status. But I will go over it in detail with them. Plus it comes with a manual," he promised.

The billboard was enough to wake up interest at Swan's zombiefree.ca website. There were about 100 hits the first weekend the sign was posted and people in Brechin reported that folks were pulling their cars over to take pictures of the advertisement.

Still, vacation home hunters were walking rather than running to view the 3,100-square-foot retreat on Kahshe Lake in Muskoka.

Swan believes the water-only access may be discouraging some buyers. But he wants them to know that the Lindhill Island location is actually an advantage in these uncertain times.

"Zombies can't swim because they're full of holes so they walk along the water. It slows them down and gives you a little more time to prepare," he said.

A former journalist, this isn't his first attempt at unconventional sales tactics. When he started his adventure travel company, Swan organized a golf trip to the North Pole.

"We had a piece of indoor-outdoor carpet. We laid it down and we played a hole in each of the five countries that meet at the top of the world," he said.

He says that he tries not to pay too much attention to zombies himself. But they are a popular culture reality.

Swan took his billboard down for the winter because the cottage is snowbound. But he is already searching for a new location to post his sign along Highway 11 with hopes of resurrecting it some time in April.

He bought the renovated, 1960s-built cottage on roughly three acres about five years ago. It was supposed to be a family retreat but his children work in his travel business and summer is their busy season so they haven't used it as much as he had hoped.

"It just doesn't seem like it's the right fit for us going forward," he said, adding that he owns another property in Gravenhurst.

The zombie-free cottage is listed for $869,000.



Source:

The Star
https://www.thestar.com/business/2018/03/13/muskoka-cottage-comes-with-30-day-zombie-free-guarantee.html
---
Sign up today for Bizarre Bazaar and Conspiracy Journal Magazines


Click on banner to sign up for two FREE magazines!
---
FRIENDS OF CONSPIRACY JOURNAL
---


Restricted Airspace with Tina Maria Caouette Friday's at 7:00PM PST
On KCOR Digital Radio Network
---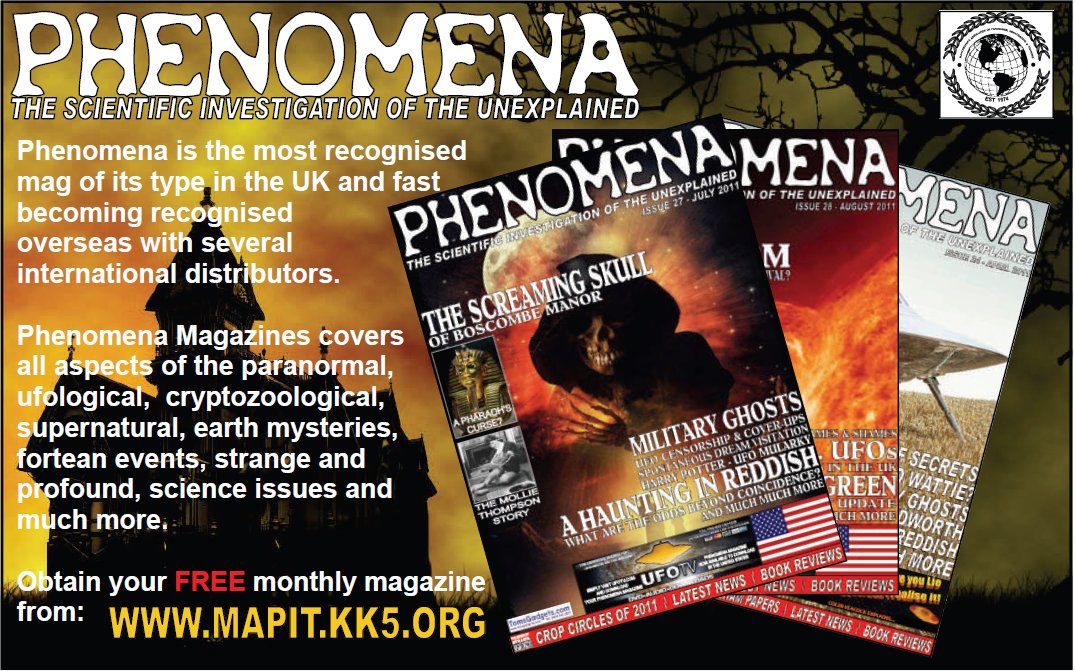 Free Issue of Phenomena Magazine
www.mapit.kk5.org
---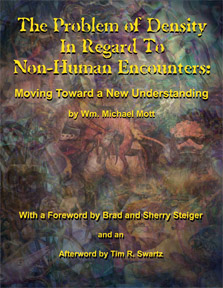 Wm Michael Mott - New Book Available on Kindle
---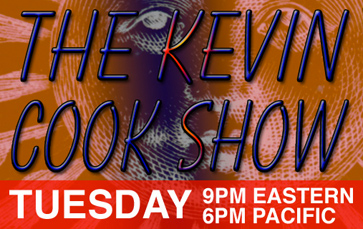 The Kevin Cook Show on Inception Radio Network
---


UFO Digest
---
Conspiracy Journal - Issue 948 3/18/18
http://www.conspiracyjournal.com
Subscribe for free at our subscription page:
http://www.members.tripod.com/uforeview/subscribe.html
---