BBC Spotlight 26 March 2018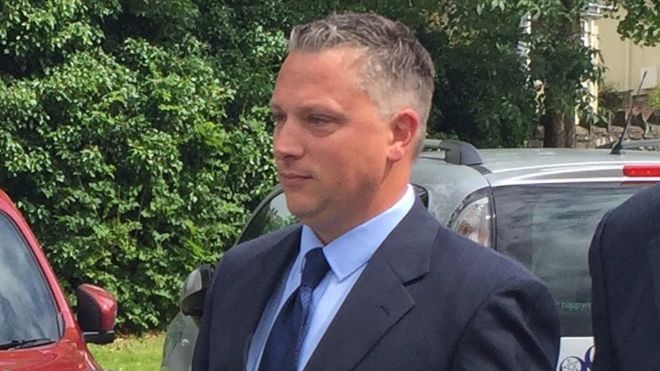 A police force withheld evidence which showed an officer was falsely accused of rape, a lawyer has claimed.
PC Ryan Canning, of Cornwall, was cleared of raping a woman after charges relating to two others were dropped.
The 44-year-old's lawyer, high court advocate Kevin Hopper, said Devon and Cornwall Police's actions were either "professionally negligent" or "corrupt" and called for an inquiry.
The force has refuted the claim, saying the matter was thoroughly investigated.
In February a judge ordered two charges of rape against PC Canning, from Burraton Combe, be dropped when it emerged that police knew the women involved had sent messages which could "undermine the prosecution case or assist the defence".
Had he been convicted he could have faced up to 15 years in jail.
'Deliberate decision'
Mr Hopper said the actions by the force could have led to a serious miscarriage of justice.
"It is clear that the police had this evidence in their possession from a very early stage in the proceedings and there was a deliberate decision made by the police not to serve this evidence," he said.
"As a lawyer looking at that, really the only conclusion I can reach is that either the officers have been professionally negligent, or, and I don't say it lightly but you have to consider, whether there is an element of corruption in the case."
Documents seen by the BBC indicate police knew of the existence of messages sent by the women in December 2016, but these were not disclosed to the Crown Prosecution Service or PC Canning's defence team until February 2018 - just weeks before the trial began on 19 March.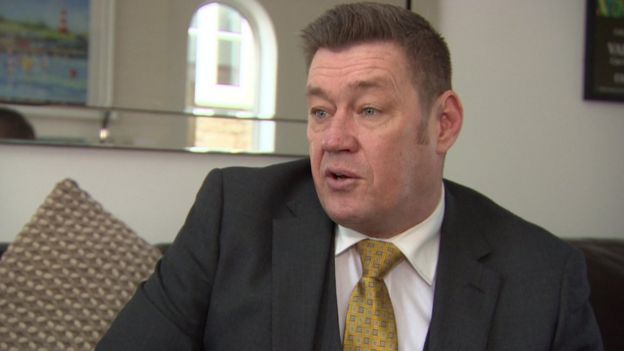 An email between the senior investigating officer Det Insp Stephen Hambly and another officer, refers to a text from one of the women, Woman A, sent to Mr Canning on 3 January 2016 - the day after the alleged rape - in which she said that she "loved it".
Det Insp Hambly writes: "There is no indication that (she) was not content with any of the sexual acts conducted, and certainly the sexualised chat is very explicit and does not seem to indicate that (she) was anything other than a willing partner to what had happened."
Yet despite this he goes on to say: "I think we should consider how best to produce its contents, once we know the defence case and/or have consulted a barrister."
On 28 April 2016 - the morning after she claimed she had been raped by PC Canning - Woman B sent him a text saying she "could do it all again".
'Everything was legit'
She did not report the alleged rape to police until the 25 August 2016 - which was the same day she messaged Woman A saying she was going to "submit a statement" because of "Ryan's lies".
Woman A replied: "Everything between me and Ryan was legit. I don't want to have any involvement it's nothing to do with me."
However, on 31 August she too reported that she had been raped by PC Canning.
Phone records showed that both women continued in sexual relationships with PC Canning and continued to exchange explicit texts and images with him after the alleged rapes.
After the records and messages were eventually disclosed, the Crown Prosecution Service offered no evidence and the rape charges relating to Women A and B were dropped on 23 February.
He remains suspended from duty pending the outcome of an internal police inquiry and has been advised not to comment on the case while the probe continues.
In a statement, Devon and Cornwall Police said: "We would strongly refute any suggestion of collusion or corruption and would maintain this matter has been thoroughly investigated from the outset."
A spokesman said there was "sometimes scope for further material" to be added to the prosecution's disclosure package.
"In this case, the Crown Prosecution Service decided in February 2018 to offer no further evidence regarding two of the three allegations of rape for which PC Canning had been charged.
"There has never been any suggestion this was linked to any delay in disclosure from Devon and Cornwall Police," he added.
The CPS said its function was not to decide whether a person was guilty of a criminal offence, but to make "fair, independent and objective assessments" about whether it was appropriate to present charges for a jury to consider.
source:
http://www.bbc.co.uk/news/uk-england-devon-43544025