A series of attacks targeted thousands of Dorset residents with biological warfare agents. But the culprits were not Russians. A collection of former classified documents, together with a rarely seen video, reveals precisely what happened.
The plan of attack
The 'Lyme Bay' experiments, which ran from 1963 to 1975, involved three biological agents. While these 'simulated agents' were supposedly safe, they did have the potential to cause infection and disease. The highly secretive Defence Science and Technology Laboratory at Porton Down, then known as Microbiological Research Establishment (MRE) and led by Dr D W Henderson, developed the agents. For the experiments, researchers based a control vehicle (codename 'Golden Arrow') at Fleet, by Chesil beach near Weymouth, and also used a mobile laboratory (codename 'Night Ferry').
MRE filmed the experiments in-house. A copy of this highly informative video has surfaced:
Infection
The video shows MRE staff transporting the biological agents to the experimental trials vessel 'ETV Icewhale' at Portland, which then headed out to sea in Lyme Bay. From there they released the agents into the air, under certain meterological conditions to ensure they would blow onshore. Scientists monitored the aerosol cloud via a series of mobile sampling stations as it passed over the land. During at least one set of trials, monitors detected the bacterial clouds as far west as Dartmoor and as far east as Ringwood in Hampshire.
The experiments involved three biological agents: Bacillus subtilis (also known as Bacillus globigii or BG), developed by US Army Biological Warfare Laboratory at Fort Detrick, E.coli MRE162 and, later in the 1970s, Serratia marcescens.
The video explains, at 27:58, that a person breathing 10 litres of air per minute at the first sampling station would have taken in 16,300 organisms. This decreased as the biological organisms blew further inland.
At 28:26, the narrator remarks:
Of particular interest is the viability of the organisms contained in particles capable of penetrating the trachea and lung.
The narrator adds that the viability of these infectious organisms at the first sampling station was 89%, and 96% at the second, after which it decreased.
Questions
Patrick Nicholls, then Conservative MP for Teignbridge, raised the issue in Parliament in November 1997, following investigations by the Western Morning News. The Government asked epidemiologist Prof Brian Spratt to conduct a review [pdf] of the health effects on those exposed to the trials, and he concluded [pdf, p20]:
The experimental releases of bacteria may have put a small number of individuals at risk of infection. Any infections would probably have been restricted to individuals who were particularly susceptible to disease, and are most likely to have been chest infections (or possibly blood infections caused by the inhalation of E.coli strain MRE162.
In December 1997, John Chisholm, Chief Executive of the Defence Evaluation Research Agency, admitted that "BG may cause disease in immunocompromised people".
A previously classified 1977 US/UK report [pdf] provides a detailed scientific analysis of the 1975 trials.
Recent events
Details of the Dorset experiments by Porton Down provide a wider context to the poisoning by an alleged nerve agent of former Russian spy Sergei Skripal and his daughter Yulia in Salisbury, some 7 miles from the facility.
However, questions arise about how easy it might be to manufacture Novichok. And now there's a claim that the Novichok agent used against Skripal was:
Questions also need to be raised about the role of Porton Down in its use or testing of nerve agents, as well as biological weapons deployed against the residents of Dorset, who were told nothing. Fortunately there were no deaths resulting from the Dorset trials – or at least, none that anyone has admitted.
Become a Canary member to support fearless independent journalism
Friday, 16 March 2018
UK SALISBURY SPY ATTACK: ALLEGED RUSSIAN "NOVICHOK" NERVE AGENT USED CAN BE MADE IN A GARAGE! - "New evidence has left Theresa May's Russian spy story in tatters" - the Canary
New evidence has left Theresa May's Russian spy story in tatters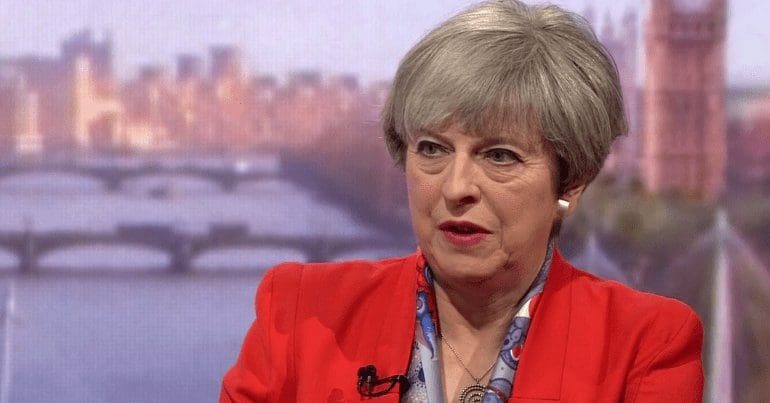 Emerging evidence: Novichoks can be "p
roduced in a garage"
There are therefore only two plausible explanations for what happened in Salisbury on the 4th of March. Either this was a direct act by the Russian state against our country. Or the Russian Government lost control of this potentially catastrophically damaging nerve agent and allowed it to get into the hands of others.
The Novichok agents are thought to be far more difficult to detect during manufacturing and far easier to manufacture covertly, because they can be made with common chemicals in relatively simple pesticide factories.
"No independent confirmation of the structures" of Novichoks
In recent years, there has been much speculation that a fourth generation of nerve agents, 'Novichoks' (newcomer), was developed in Russia, beginning in the 1970s as part of the 'Foliant' programme, with the aim of finding agents that would compromise defensive countermeasures. Information on these compounds has been sparse in the public domain, mostly originating from a dissident Russian military chemist, Vil Mirzayanov. No independent confirmation of the structures or the properties of such compounds has been published.
Doubts Novichoks even exist
[The SAB] emphasised that the definition of toxic chemicals in the Convention would cover all potential candidate chemicals that might be utilised as chemical weapons. Regarding new toxic chemicals not listed in the Annex on Chemicals but which may nevertheless pose a risk to the Convention, the SAB makes reference to "Novichoks". The name "Novichok" is used in a publication of a former Soviet scientist who reported investigating a new class of nerve agents suitable for use as binary chemical weapons. The SAB states that it has insufficient information to comment on the existence or properties of "Novichoks".
Russia declared roughly 40,000 tonnes of chemical weapons to the OPCW in the 1990s. The agency said in October that Moscow had completed destruction of the stockpile. It did not declare Novichok.
Jumping the gun