5/13/18 #956
http://www.conspiracyjournal.com
Subscribe for free at our subscription page:
http://www.members.tripod.com/uforeview/subscribe.html
You can view this newsletter online at:
http://uforeview.tripod.com/conspiracyjournal956.html
The crystal ball glimmered with an iridescence of days of future past. The nearby flickering candles threw shadows of things yet to be upon the orbs crystalline matrix. The prophet, withered and aged, breathed deeply of the sweet, smokey air and continued to gaze into the heart of the crystal. Deep within his brain, universal connections that bind us all in a web of consciousness are stimulated by the hypnotic shapes that danced faintly in the ball. Time and space are one and all information contained within reality are available to those who can master their intellect and allow the stream of information to be downloaded directly into the brain. This bypasses the rational mind that would block anything received through such unconventional methods. The prophet sighs in contentment -- because once again his crystal ball has brought him his subscription to Conspiracy Journal, the free weekly e-mail newsletter of everything weird and strange from the past, present and future.

This week Conspiracy Journal brings you such Dharma-Perception tales as:
-
Pentagon Reports On Warp Drive and Other "Exotic Science" -


- Brad Steiger, Paranormal Writer, Passes Away at 82 -
- Close Encounters of the Dangerous Kind -
AND: The Girl Who Ate Fairy Food

All these exciting stories and MORE in this week's issue of
CONSPIRACY JOURNAL!

~ And Now, On With The Show! ~
---
CLOSE ENCOUNTERS OF THE DANGEROUS KIND!

UFO HOSTILITIES AND THE EVIL ALIEN AGENDA

Secret Government Findings Claim There Is A Valid "Alien Threat"
– UFOS COULD DOOM LIFE ON EARTH!

Here is irrefutable proof that UFOs could be perilous to your health, your well-being and even your life – and in an extreme case scenario could doom all of humanity.

PENTAGON ADMITS TO PHYSIOLOGICAL STUDY OF UFO WITNESSES

In a series of rather astonishing disclosures, the New York Times revealed in a provocative front page article that the military had spent upwards of $22 million dollars in recent years on the study of UFOs and the creation of an "advanced aerospace threat identification program." Sightings have persisted long after the official closure of Project Blue Book – something UFO researchers have long suspected but could not prove.

Part of this multi-million dollar "Black Project" bundle was spent on an exhaustive study of the physiological and psychological effects of UFOs on witnesses. And while this hush-hush scrutiny of observers has to date never been released, an independent study indicates there is a PATTERN OF HORROR – that UFOs are no laughing matter and represent a TERRIFYING THREAT TO US ALL!

Because of the frightening nature of its fully documented findings, this may well be the most startling book you will ever read about the dangerous side of UFOs!

This incredible book contains case histories of UFO atrocities, from strange disappearances to bizarre deaths.

There are hundreds of ALARMING CASES that are detailed in this book – and it is evident there is NO PLACE TO HIDE!


This Book is Now Available for the
Bargain Price of Only $18.00
So don't delay, order your copy of

UFO Hostilities And The Evil Alien Agenda: Lethal Encounters With Ultra-Terrestrials Exposed

before this offer expires!

Click Here to Order With PayPal



You can also phone in your credit card orders to Global Communications
24-hour hotline: 732-602-3407

And as always you can send a check or money order to:
Timothy Green Beckley
P.O. Box 753
New Brunswick, NJ 08903

Please make out checks to: Timothy Green Beckley
---
Exploring the Bizarre - Thursday Nights at 10:00PM EST


Heard Live on the KCOR Digital Radio Network
---
---

Email mrufo8@hotmail.com and tell Tim Beckley what it is you wish to order and he will send you back a PayPal invoice which you can pay immediately. Safe and secure and faster than waiting for us to get your order in the mail or charge it over the phone by credit card (which we can do by your leaving a message at 732 602-3407 - by dropping us a line at the same e mail).
---
---
Sign up today for Bizarre Bazaar and Conspiracy Journal Magazines


Click on banner to sign up for two FREE magazines!
---
FRIENDS OF CONSPIRACY JOURNAL

---


Restricted Airspace with Tina Maria Caouette Friday's at 7:00PM PST
On KCOR Digital Radio Network
---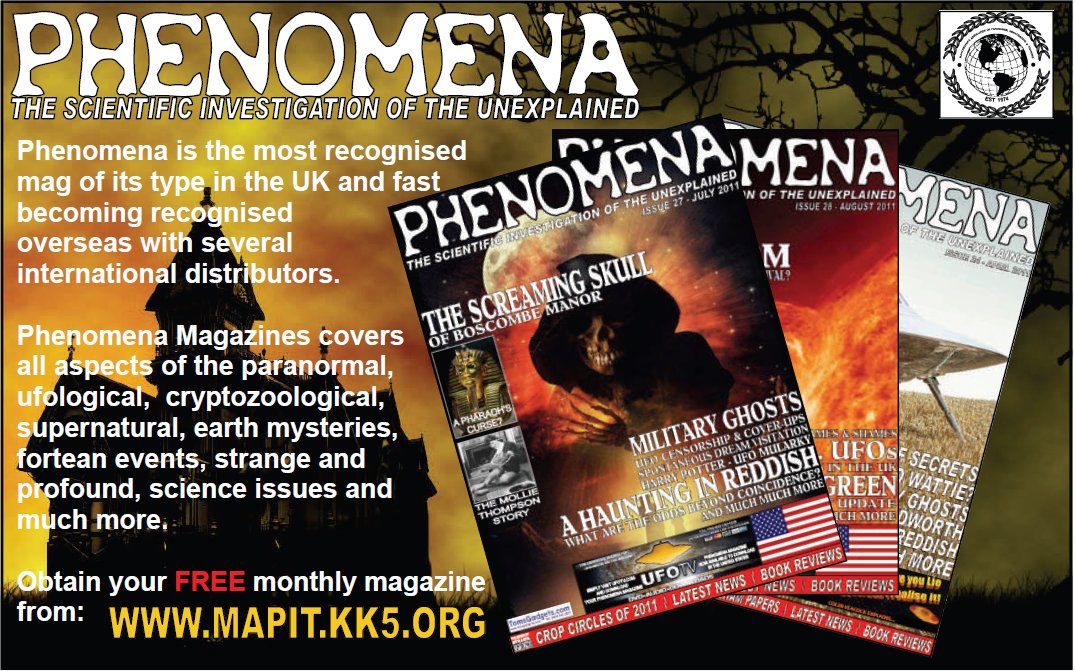 Free Issue of Phenomena Magazine
www.mapit.kk5.org
---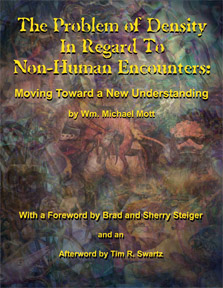 Wm Michael Mott - New Book Available on Kindle
---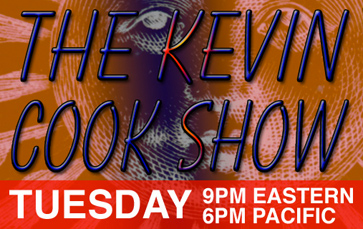 The Kevin Cook Show on Inception Radio Network
---


UFO Digest
---
Conspiracy Journal - Issue 956 5/13/18
http://www.conspiracyjournal.com