The DWP left one man so 'destitute' that the police had to step in to help him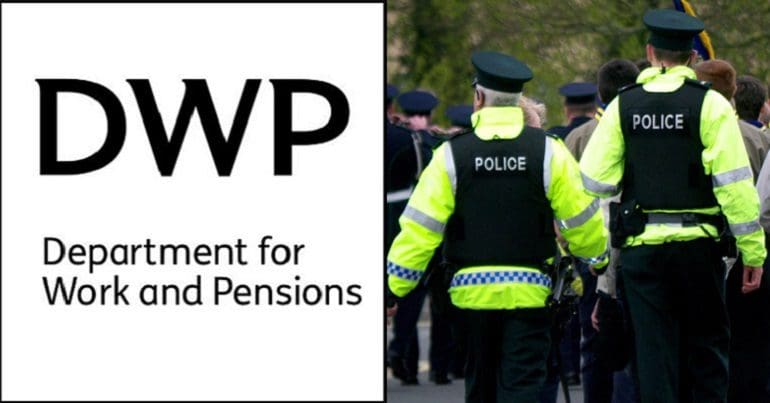 TRENDING
The Department for Work and Pensions (DWP) reportedly left one man so "destitute" that police were called out because of people's concerns for his "welfare".
The DWP: leaving people "destitute"
Police Community Support Officer Chris Hamer works in the Irwell area of Lancashire Constabulary. He took to Twitter to expose a disturbing incident:
Luckily we, and @raftfoundation were there to try and pick up the pieces. Genuine lad who was trying his best to get back into work. This is happening too often which makes people destitute and other services have to step in and sort things out 2/2
Nothing else is known about the man's case. It appears that he was trying to do what the DWP asked of him, and yet the department sanctioned him anyway.
Evidence given to the Work and Pensions Select Committee shows the DWP sanctioning people for some of the most ridiculous reasons:
The DWP sanctioned a man for missing a Jobcentre appointment, because he was at a job interview. He had informed the department first. Due to his sanction, he could not afford to go to other job interviews.
It also sanctioned another man, living with learning difficulties, for not completing his job search on the computer. He hand-wrote it instead, because he did not have the IT skills to use the system.
The DWP sanctioned a woman with mental health issues for missing a Jobcentre appointment. This was because her mental health prevented her from leaving the house on that day.
The last example is not uncommon. Between February 2010 and February 2014, 62% of people the DWP sanctioned lived with mental health issues. More recently, as The Canary revealed, more than 83% of the DWP sanctions that went to a tribunal have been overturned.
On the edge
But Hamer had seen this all before. As he noted:
The DWP 'pushing people to the brink' is becoming more and more common. As The Canary previously reported, 73% of tenants where Universal Credit has been rolled out are in rent arrears. The Trussell Trust, meanwhile, says it's seen a 52% rise in food bank use in areas where the new benefit has been rolled out.
For disabled people, the UN said that successive governments have committed "grave" and "systematic" violations of their human rights – creating a "human catastrophe" in the UK.
Hamer seemed to recognise the chaotic nature of the DWP. He said:
Planned cruelty
But the PCSO summed up the situation best with this tweet:
It's hard to argue that the DWP is not acting 'counter-intuitively'. And with police having to clear up the mess left in its wake, the department is plumbing new depths with every passing day.
Get Involved!
– Read The Canary's full analysis of Universal Credit.
source:
https://www.thecanary.co/trending/2018/05/18/the-dwp-left-one-man-so-destitute-that-the-police-had-to-step-in-to-help-him/
RELATED:
source: AGS