9/2/18 #970
http://www.conspiracyjournal.com
Subscribe for free at our subscription page:
http://www.members.tripod.com/uforeview/subscribe.html
You can view this newsletter online at:
http://uforeview.tripod.com/conspiracyjournal970.html
It doesn't matter if you lock your doors and throw away the keys - THEY know you are home! Got a computer? THEY know you are online! And THEY know that you have just received another brain-crunching issue of the weekly newsletter of all the weird stuff and conspiracies that THEY DON'T WANT YOU TO KNOW - THE CONSPIRACY JOURNAL! So read it quickly before THEY come knocking on your door to take you away! Information is POWER!

This week Conspiracy Journal brings you such sharp-eyed stories as:
-
Microwave Weapons Are Suspect in Ills of U.S. Embassy Workers -


- 'Mystery Lights' Over San Diego Cause Social Media Freak-Out-
- Scary Accounts of Real Monsters in the Closet -
AND:
Director Convinced Ghosts Haunted Set of 'The Nun'

All these exciting stories and MORE in this week's issue of
CONSPIRACY JOURNAL!

~ And Now, On With The Show! ~
---
NIKOLA TESLA JOURNEY TO MARS
UPDATE!
NIKOLA TESLA JOURNEY TO MARS - UPDATE - WITH SHOCKING NASA PHOTOS THAT MAY SHOW EVIDENCE OF LIFE ON MARS!
WHAT IS THE TRUTH ABOUT A SUPPOSED SECRET SPACE PROGRAM
OUTSIDE THE JURISDICTION OF NASA?
Thanks to technology developed by the "wizard Nikola Tesla," Mars is no longer the Mystery Planet!
For centuries astronomers have peered through their telescopes for signs of life on the Red Planet. Some thought they saw canals or strange lights that roamed the surface.
Jules Verne -- and other early pioneers of science fiction -- wrote what were then considered to be far-fetched stories about the exploration of the moon and the planet Mars. They based their classic literary works not just on their own fertile imaginations, but on "wild rumors" circulating that such voyages had already been made, accomplished by a group of scientists -- all members of the same secret lodge or society that had tapped into an unknown power source, using it to facilitate the birth of flight, years before the Wright Brothers were able to leave the ground.
Contacted by this secret fraternal order, Nikola Tesla is said to have furthered their cause, coming up with his own method of interplanetary travel, soon to be stolen and used by Hitler and perhaps the New World Order.
Here is proof that scientists and engineers regularly travel back and forth between colonies that have been set up on the Martian surface and deep underground.
Nikola Tesla Journey to Mars - Update is all part of a super-secret space program that the public has been told nothing about.
This Book is Now Available for the
Bargain Price of Only $15.00
So don't delay, order your copy of

Nikola Tesla Journey to Mars- Update

before this offer expires!

Click Here to Order With PayPal



You can also phone in your credit card orders to Global Communications
24-hour hotline: 732-602-3407

And as always you can send a check or money order to:
Timothy Green Beckley
P.O. Box 753
New Brunswick, NJ 08903

Please make out checks to: Timothy Green Beckley
---
Exploring the Bizarre - Thursday Nights at 10:00PM EST


Heard Live on the KCOR Digital Radio Network
---
---
Sign up today for Bizarre Bazaar and Conspiracy Journal Magazines


Click on banner to sign up for two FREE magazines!
---
FRIENDS OF CONSPIRACY JOURNAL
---


Restricted Airspace with Tina Maria Caouette Friday's at 7:00PM PST
On KCOR Digital Radio Network
---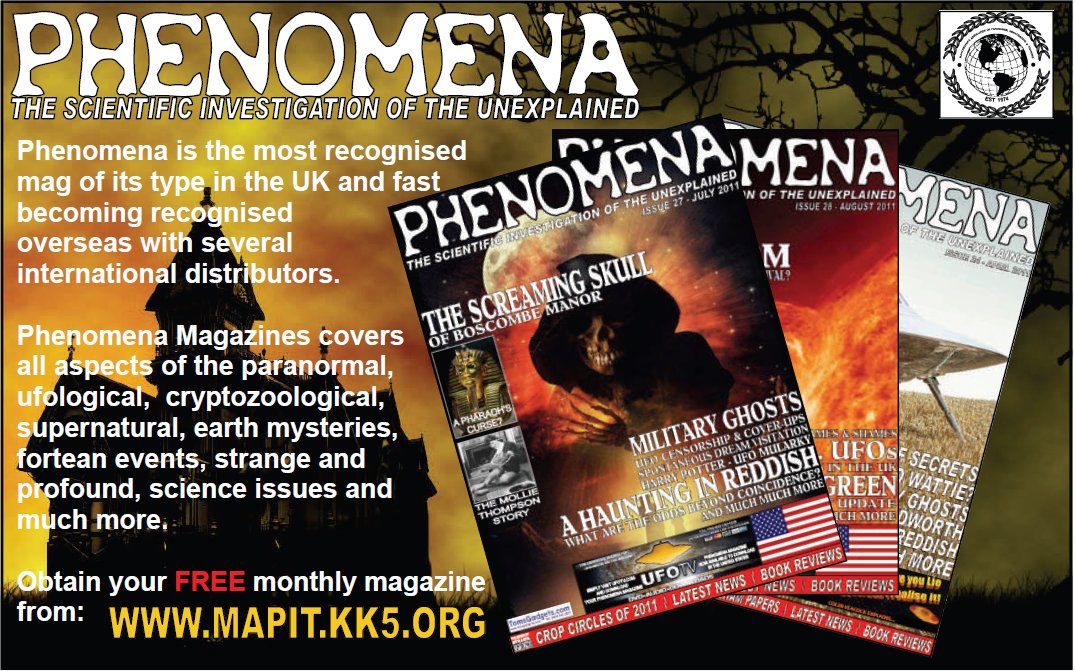 Free Issue of Phenomena Magazine
www.mapit.kk5.org
---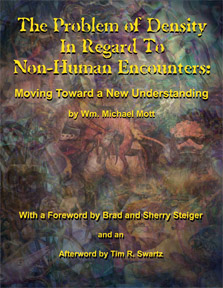 Wm Michael Mott - New Book Available on Kindle
---


UFO Digest
---
Conspiracy Journal - Issue 970 9/2/18
http://www.conspiracyjournal.com
Subscribe for free at our subscription page:
http://www.members.tripod.com/uforeview/subscribe.html
---