9/30/18 #974
http://www.conspiracyjournal.com
Subscribe for free at our subscription page:
http://www.members.tripod.com/uforeview/subscribe.html
You can view this newsletter online at:
http://uforeview.tripod.com/conspiracyjournal974.html
Why is it so hard to believe that things may not be as they seem? Behind the frozen smiles and empty eyes lie the decaying dreams of a better world. Where once was a promise of fairness and quiet noble ideals, is replaced with fear that grasps with rabid desperation for fictional pasts, tribal gods and all-to-real prejudices. And freedom, sweet freedom, its desire demands a watchful eye as treason blooms from the root of our forefathers. Fear and security are the new mandate. With fear comes control. From control comes power. This is what we have to offer our bearers of new light. Is this the legacy we want to leave after our lives have disappeared into dust; A bold, free future, or a shattered promise of yesterdays forgotten dreams?

Why is it so hard to believe that things may not be as they seem?

This week Conspiracy Journal brings you such stomach-churning tales as:

- Korean War GIs Claimed a UFO Made Them Sick -


- Hadron Collider Could "Shrink Earth to 330ft" -
- Ouija Board Sparks Hysteria at School in Peru -
AND:
Clinic for "Young Blood" Opening Soon

All these exciting stories and MORE in this week's issue of
CONSPIRACY JOURNAL!

~ And Now, On With The Show! ~
---
SCREWED BY THE ALIENS
True Sexual Encounters With ETs
THE SEXTERRESTRIALS ARE HERE – AND THEY WANT TO MATE WITH YOU!
THEY SAW THAT THEIR DAUGHTERS WERE FAIR AND TOOK THEM AS WIVES

– Genesis 6:1-2, 4

The Bible says it in a "civilized way." But the truth is that since the beginning of time otherworldly entities – no matter how you wish to identify them – have been pillaging and plundering our planet, raping our women, probing our bodies in an ungentlemanly manner, and ostensibly creating a "master race" of alien hybrids by removing the fetuses from artificially inseminated females who have been abducted by UFO occupants around the globe. The aliens then raise the "children" as their own.

The molestation's go on, and, despite the credible nature of a large percentage of such encounters, these sensationalist events are perhaps the most closely guarded secret of the UFOlogical community, for fear that such disclosure will lead to ridicule on the part of skeptics, the scientific community, the media, and a large portion of the general public, who have not been privileged to scrutinize the available data – much of which is presented in the pages of this book for the first time.

THIS IS NOT "FAKE NEWS!" But One Hundred Percent Documented . . .

These are the anal probes, the kidnapping and removal of men, women and couples from the planet for evil, inhuman purposes that often involve molestation and torture.

Some of those abducted have literally been branded and physically scarred for life. "Tattoos" have been placed on their skin, and horrific scratch and claw marks can be found on their chests and stomachs, arms, legs and breasts. Some of these markings can only be seen under florescent lighting; others can be viewed with the naked eye because they are so obvious.

Here are historical as well as some of the most recent cases of copulation with Reptilians, the handsome Nordic "Space Brothers," the Greys, insectoids, and a host of other intergalactic stalkers – the real invaders from "Mars" – as taken from the files of some of the top researchers of our time. To paraphrase Cindy Lauper's 80s smash pop single, there are a few space aliens who it seems are coming here because they "just want to have fun!"
This Book is Now Available for the
Bargain Price of Only $17.95
So don't delay, order your copy of

Screwed By The Aliens


before this offer expires!

Click Here to Order With PayPal



You can also phone in your credit card orders to Global Communications
24-hour hotline: 732-602-3407

And as always you can send a check or money order to:
Timothy Green Beckley
P.O. Box 753
New Brunswick, NJ 08903

Please make out checks to: Timothy Green Beckley
---
Exploring the Bizarre - Thursday Nights at 10:00PM EST


Heard Live on the KCOR Digital Radio Network
---
---

Email mrufo8@hotmail.com and tell Tim Beckley what it is you wish to order and he will send you back a PayPal invoice which you can pay immediately. Safe and secure and faster than waiting for us to get your order in the mail or charge it over the phone by credit card (which we can do by your leaving a message at 732 602-3407 - by dropping us a line at the same e mail).
---
Sign up today for Bizarre Bazaar and Conspiracy Journal Magazines


Click on banner to sign up for two FREE magazines!
---
FRIENDS OF CONSPIRACY JOURNAL

DAYDRIFTER
"TALES FROM MIDDLE AMERICA"

---


Restricted Airspace with Tina Maria Caouette Friday's at 7:00PM PST
On KCOR Digital Radio Network
---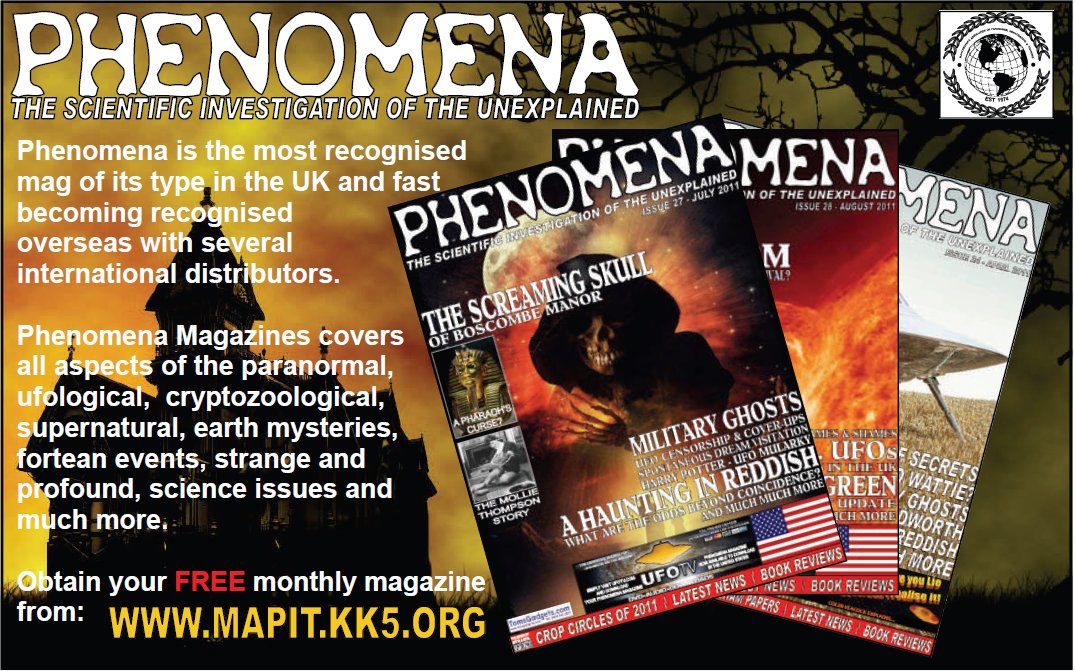 Free Issue of Phenomena Magazine
www.mapit.kk5.org
---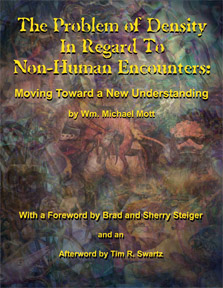 Wm Michael Mott - New Book Available on Kindle
---


UFO Digest
---
Conspiracy Journal - Issue 974 9/3023/18
http://www.conspiracyjournal.com
Subscribe for free at our subscription page:
http://www.members.tripod.com/uforeview/subscribe.html