10/21/18 #976
http://www.conspiracyjournal.com
Subscribe for free at our subscription page:
http://www.members.tripod.com/uforeview/subscribe.html
You can view this newsletter online at:
http://uforeview.tripod.com/conspiracyjournal976.html
It doesn't matter if you lock your doors and throw away the keys - THEY know you are home! Got a computer? THEY know you are online! And THEY know that you have just received another brain-crunching issue of the weekly newsletter of all the weird stuff and conspiracies that THEY DON'T WANT YOU TO KNOW - THE CONSPIRACY JOURNAL! So read it quickly before THEY come knocking on your door to take you away! Information is POWER!

This week Conspiracy Journal brings you such pumpkin-carving tales as:

- Jenna Bush Hager Shares White House Ghost Story -


- The Strange Case of the Black Knight Satellite -
- Vampires Through the Ages -
AND:
Creepy Clown Sightings on the Rise

All these exciting stories and MORE in this week's issue of
CONSPIRACY JOURNAL!

~ And Now, On With The Show! ~
---
SCREWED BY THE ALIENS
True Sexual Encounters With ETs
THE SEXTERRESTRIALS ARE HERE – AND THEY WANT TO MATE WITH YOU!
THEY SAW THAT THEIR DAUGHTERS WERE FAIR AND TOOK THEM AS WIVES

– Genesis 6:1-2, 4

The Bible says it in a "civilized way." But the truth is that since the beginning of time otherworldly entities – no matter how you wish to identify them – have been pillaging and plundering our planet, raping our women, probing our bodies in an ungentlemanly manner, and ostensibly creating a "master race" of alien hybrids by removing the fetuses from artificially inseminated females who have been abducted by UFO occupants around the globe. The aliens then raise the "children" as their own.

The molestation's go on, and, despite the credible nature of a large percentage of such encounters, these sensationalist events are perhaps the most closely guarded secret of the UFOlogical community, for fear that such disclosure will lead to ridicule on the part of skeptics, the scientific community, the media, and a large portion of the general public, who have not been privileged to scrutinize the available data – much of which is presented in the pages of this book for the first time.

THIS IS NOT "FAKE NEWS!" But One Hundred Percent Documented . . .
These are the anal probes, the kidnapping and removal of men, women and couples from the planet for evil, inhuman purposes that often involve molestation and torture.

Some of those abducted have literally been branded and physically scarred for life. "Tattoos" have been placed on their skin, and horrific scratch and claw marks can be found on their chests and stomachs, arms, legs and breasts. Some of these markings can only be seen under florescent lighting; others can be viewed with the naked eye because they are so obvious.
Here are historical as well as some of the most recent cases of copulation with Reptilians, the handsome Nordic "Space Brothers," the Greys, insectoids, and a host of other intergalactic stalkers – the real invaders from "Mars" – as taken from the files of some of the top researchers of our time. To paraphrase Cindy Lauper's 80s smash pop single, there are a few space aliens who it seems are coming here because they "just want to have fun!"
This Book is Now Available for the
Bargain Price of Only $17.95
So don't delay, order your copy of

Screwed By The Aliens


before this offer expires!

Click Here to Order With PayPal



You can also phone in your credit card orders to Global Communications
24-hour hotline: 732-602-3407

And as always you can send a check or money order to:
Timothy Green Beckley
P.O. Box 753
New Brunswick, NJ 08903

Please make out checks to: Timothy Green Beckley
---
Exploring the Bizarre - Thursday Nights at 10:00PM EST


Heard Live on the KCOR Digital Radio Network
---
- LOTS OF SCARY THINGS IN WHITE HOUSE DEPARTMENT -

Jenna Bush Hager Shares White House Ghost Story
By Julie Pennell

The White House has certainly seen its share of creepy residents, but have any of them seen ghosts?

Jenna Bush Hager shared a scary story on The Today Show that makes us believe the answer could be yes!

In a conversation with Hoda Kotb, Hager recalled the time she and her twin sister, Barbara Bush, may have encountered the undead while living in the White House during their dad, President George W. Bush's, time in office.

The sisters were in their shared bedroom when Jenna's phone rang. "It woke us up in the middle of the night," she explained. "We had a fireplace in our room, and all a sudden we started hearing, like, 1920s piano music as clear as day coming out of the fireplace."

It was so spooky that Hager said she jumped in Barbara's bed. "We were both awake!"

To make things even more suspect, it wasn't a one-time thing. "The next week, we heard the same thing but opera," she said.

They ended up talking themselves out of the possibility the place was haunted, but a White House staffer made her question it again.

"I said 'Buddy, you wouldn't believe what we heard last night,' and he goes, 'Oh, Jenna, you wouldn't believe what I've heard.'"

Ghost stories from the White House are nothing new. Many former presidents and people who have lived there have reported seeing or feeling the presence of President Abraham Lincoln. Queen Wilhelmina of the Netherlands apparently even fainted at the "sight" of him.

There have also been reports of ghost sightings for Abigail Adams, Dolley Madison, Andrew Jackson and even British soldiers walking the hallways.

But Jenna insisted the ones she and her sister potentially came in contact with had good intentions. "They were friendly ghosts," she assured us.



Source:

Today
https://www.today.com/home/jenna-bush-hager-shares-white-house-ghost-story-t139810
---
- MORE CAPITAL HILL CREEPS DEPARTMENT -

Is The White House Haunted?
By Theresa Vargas

On a lonely night in 1946, President Harry S. Truman went to bed at 9 p.m. About six hours later, he heard it.

Knock. Knock. Knock.

The sound against his bedroom door awakened him, he wrote to his wife in a letter that is archived in his presidential library and museum.

"I jumped up and put on my bathrobe, opened the door, and no one there," he wrote. "Went out and looked up and down the hall, looked in your room and Margie's. Still no one. Went back to bed after locking the doors and there were footsteps in your room whose door I'd left open. Jumped and looked and no one there! The damned place is haunted sure as shootin'. Secret Service said not even a watchman was up here at that hour."

"You and Margie had better come back and protect me before some of these ghosts carry me off."

In addition to its political ghosts, the White House has long housed unsettling specters of a different, more bump-in-the-night kind, if numerous former leaders and their staff members are to be believed.

Whether one embraces or mocks the paranormal, the many accounts that have spilled out of 1600 Pennsylvania Avenue over two centuries give ghosts an undeniable place in the country's history. They also make that address arguably the nation's most famous haunted house.

The sightings, which have been documented in eerie detail by scholars and newspapers, involve a former president who appears when the nation needs a leader most, a daughter who pleads in vain to help her doomed mother and a first lady who is, sadly, perpetually stuck doing laundry.

Jared Broach is the founder of the company Nightly Spirits, which offers tours of haunted areas in several cities across the country. But when Broach started the tours in 2012, he offered only one: The White House.

"The White House has the best ghost stories, and I'd call them the most verified," Broach said. "Honestly, we could do a 10-hour tour if we really wanted to."

One of his favorite stories is about David Burnes, who sold the land where the White House sits and whose voice has been reportedly heard in the Oval Office. "I'm Mr. Buuuuurnes," Broach would always say during tours when he got to that part of the story.

Asked if he believes in ghosts, Broach said "for sure" and then pointed to more prestigious authorities.

"If I said no, I'd be calling about eight different presidents liars," he said.

One of them would be Abraham Lincoln. He reportedly received regular visits from his son Willie, who died in the White House in 1862 at age 11 of what was probably typhoid fever. Mary Todd Lincoln, who was so grief-stricken by the loss that she remained in her room for weeks, spoke of seeing her son's ghost once at the foot of her bed. There are also reports of her hearing Thomas Jefferson playing the violin and Andrew Jackson swearing.

After his assassination in 1865, Lincoln apparently joined his son in his phantasmal roaming. First lady Grace Coolidge spoke in magazine accounts of seeing him look out a window in what had been in his office.

Many more sightings would come in the decades and presidential administrations that followed. Queen Wilhelmina of the Netherlands was sleeping in the Lincoln bedroom in 1942 when she reportedly heard a knock on her bedroom door, opened it to see the bearded president and fainted.

Two years earlier, British Prime Minister Winston Churchill, according to accounts, had just stepped out of a hot bath in that same room and was wearing nothing but a cigar when he encountered Lincoln by the fireplace.

"Good evening, Mr. President," Churchill reportedly said. "You seem to have me at a disadvantage."

In his research, Broach said he found that Lincoln seems to be the most common visitor among the White House's ghosts and also the one who carries the greatest burden.

"They say Lincoln always comes back whenever he feels the country is in need or in peril," Broach said. "They say he just strides up and down the second-floor hallways and raps on doors and stands by windows."

In a 1989 Washington Post article, White House curator Rex Scouten said that President Ronald Reagan had commented that his dog would go into any room except the Lincoln bedroom.

"He'd just stand outside the door and bark," Scouten said.

Among other spirited stories are those about Annie Surratt. Some have sworn her ghost knocks on the front doors, pleading for the release of her mother, Mary Surratt, who was convicted of playing a role in Lincoln's assassination and later hanged.

Mary Surratt, Lewis Powell, David Herold and George Atzerodt are hanged inside Fort McNair in Washington on July 7, 1865. (Alexander Gardner/Library of Congress)

There are also haunting accounts involving two presidents' wives. Abigail Adams was the first first lady to live in the White House and used the East Room to dry sheets. Since her death, there have been reported sightings of her likeness in that area. She walks, according to the accounts, with her arms outstretched as if holding clean linens.

Dolley Madison, if the stories about her are to be believed, seems to have chosen a better eternal pastime: taking care of the garden. During the Woodrow Wilson administration, staff members reported seeing her ghost as they were about to move the Rose Garden. They apparently decided afterward to leave it where she wanted it.

The first lady is also connected to another storied Washington location. When the British burned down their home during the War of 1812, she and President James Madison moved to the Octagon House on the corner of 18th Street and New York Avenue NW, making it the temporary White House. Unexplained occurrences there have been linked to the deaths of three women, including two daughters of the wealthy man who built the house. In both incidents, according to newspaper accounts, the women had argued with their father about who they wanted to marry and then fell from the same staircase.

"Bells could be heard in the house when no one was there to ring them," reads a 1969 Washington Post article about the location. "A specter of a girl in white could be seen slipping up the stairway; terrifying screams and morbid groans could be heard emanating from the house. Some insisted that it was impossible to cross the hall at the foot of the stairwell on certain days, without unconsciously going around some unseen obstacle on the floor."

Newspapers once treated stories about ghosts with far less skepticism than they might today. A Washington Post article published Aug. 13, 1907, describes the police department's effort to address paranormal activity in Georgetown with the headline: "Spooks Baffle Police."

"Despite the vigilance of Capt. Schneider and his officers of the Seventh Precinct, they continue night after night their weird and ghost-like tricks," the author wrote. "The police are unable to stop the shower of gravel and stones, which appear to be the favorite means of manifestation of these materialistic ghosts; nor are they able to discover whence they came."

The headline for a 1903 Post story, which ran next to an advertisement offering a lawn swing for $3.95, said: "White House Ghosts: Changes in the Mansion Have Driven Them Away."

In the article, a longtime White House servant lamented how renovations had cleared the mansion of the spirits that kept him company on lonely nights. He described them as gliding up public stairways and down private ones.

"It's the truth, the gospel truth," said Jerry Smith, who is described as spending a quarter century at the White House. "Times are not what they used to be about the house. Ever since I first went to the White House, I have seen the spirits of Mr. Lincoln and other Presidents as they died. But you know that they don't like new places, and I never see a sight of Mr. Lincoln or Gen. Grant."

But Lincoln, it seems, would not be scared away so easily.

Mary Eban, who worked for Eleanor Roosevelt, reported seeing him on his bed, pulling on his boots. Her screams apparently brought Secret Service agents running. Mrs. Roosevelt, in a 1932 talk about life in the White House, told a group in San Antonio that she felt another presence when she worked in a room where many presidents had also worked. "I get a distinct feeling that there is somebody in the room," she said.

After Truman wrote to his wife about the knocks on his door, the president's daughter wrote him back. Margaret Truman, in a 1986 biography of her mother, said she and her mom were skeptical of the existence of ghosts, presidential or otherwise, and she wrote her father saying so.

In his reply, he said, "I'm sure they're here, and I'm not so much alarmed at meeting up with any of them."

"I am sure old [Andrew Jackson] could give me good advice and probably teach me good swear words," he wrote, according to the book. "And I'm sure old Grover Cleveland could tell me some choice remarks to make to some political leaders. … So I won't lock my doors or bar them either if any of the old coots in the pictures out in the hall want to come out of their frames for a friendly chat."



Source:

The Washington Post
https://www.washingtonpost.com/news/retropolis/wp/2017/10/30/is-the-white-house-haunted-a-history-of-spooked-presidents-prime-ministers-and-pets/?noredirect=on&utm_term=.f1e1cb9f5b8f
---
- ORBITAL ODDITIES DEPARTMENT -

The Strange Case of the Black Knight Satellite
By Martin J. Clemens

Here follows one of the most interesting and complex stories of Space Conspiracy in existence. It's the story of the Black Knight satellite, and so much more. We're about to go from a misreported news item from 1960, to theoretical science and radio transmission, to the writings of Philip K. Dick, but there's much ground to cover in between.

It begins in the beginning, sort of.

In March of 1960, Time magazine published a story in their hallowed rag, detailing the discovery of what ultimately became known as the Black Knight satellite. As the story goes, three weeks prior to publication, analysts working for the US 'Dark Fence' radar program had detected an object orbiting above the continental United States. It was labelled a 'dark satellite', in that it seemed to be a man-made object in a near-Earth orbit, but wasn't transmitting any detectable signals.

The Dark Fence program's purpose was to monitor known satellite objects, whether American or Russian, or otherwise, and to identify new objects, so as to stay abreast of Soviet spy satellites and other space-military operations that might have been undertaken over US airspace. This, of course, was at the very beginning of the global Space Race – barely two years after the launch of Sputnik I – and at the height of the Cold War, and the political climate around the world was focused on military secrecy and keeping up with the Russians.

What was strange about this 'dark satellite', was that it was – apparently – neither American nor Russian, or at least it didn't conform to any known American or Russian satellite at the time. It was also in a 'polar' orbit, meaning that it passed over or near both the north and south poles once per revolution, which was reported to be impossible at the time.

The Time article ultimately attributed this 'dark satellite' to mismanagement of the Dark Fence program, and it was suggested that the object they detected was actually the Discoverer 1 Corona Reconnaissance satellite that had been launched in February of the previous year. Discover 1 was intended to have a low-Earth geocentric 'polar' orbit, but it failed to achieve such an orbital path and was believed to have crashed somewhere near the South Pole in short order.

Right from the start, Black Knight was an enigma, even though many accepted the idea that it was really just a misplaced American science project. Others, of course, felt there was more to this than was reported.

On September 3, 1960, a camera at the Grumman Aircraft Corporation's Long Island factory managed to capture an image of the object.

It was said to be a reddish-pink glowing object moving in an east-to-west orbit, which was, apparently, the opposite of most other man-made satellites, and didn't fit the polar orbit reported by Time.



Subsequent to this, astronaut Gordon Cooper Jr. allegedly caught a first-hand glimpse of the object during his 22-orbit Mercury-Atlas 9 flight, which was the final of the Mercury Program missions. Cooper claimed that it was an object much larger than any other man-made satellite of the time, and that

it glowed a neon green

.

Cooper, who passed away in 2004, had been sympathetic to the ufology movement throughout his life, and had been vocal about not only the reality of extraterrestrial life, but also the idea that the US government had been, and continues to be, complicit in a cover-up of contact with such.

Then in 1998, during NASA mission STS-88 to the ISS, flown by the Space Shuttle Endeavour, images were captured of an unidentified object in orbit; an object that some people believed was the ever elusive Black Knight satellite. (Space journalist James Oberg has suggested that object is actually a thermal blanket that was confirmed as lost during an EVA by astronauts on that mission.)

Following Time's publication, John Keel detailed the discovery in his book

Disneyland of the Gods

(1988), wherein he noted that around the same time that Dark Fence detected this mysterious object, ground based HAM operators were reporting having received strange radio signals. According to Keel, one such HAM operator received and decoded a signal and claimed that the message corresponded to a star chart, plotted from Earth 13,000 years ago, and focused on a star system called Epsilon Boötis…and this is where things get really interesting.

That HAM operator was Duncan Lunan, a Scottish author of science fiction with a focus on astronomy and spaceflight. Lunan claimed, in an article in the British Interplanetary Society's magazine, Spaceflight, that he had encountered and interpreted a signal from an alien probe somewhere in orbit around the Earth. He said that the same signal had previously been detected by researchers in the 1920s who were studying the long delay echo effect (or LDE), but that they had disregarded the encoded message as having been an echo of an Earth-originating signal bouncing off of either the moon or Earth's upper atmosphere. In his article, Lunan relayed the decoded message as follows:

"Start here. Our home is Upsilon Bootes, which is a double star. We live on the sixth planet of seven, coming from the sun, which is the larger of the two. Our sixth planet has one moon. Our fourth planet has three. Our first and third planets each have one. Our probe is in the position of Arcturus, known in our maps."

Many believe, including Lunan, that this message came from a Bracewell probe in orbit around Earth. A Bracewell probe is a theoretical autonomous satellite built to remotely explore distant star systems with the express purpose of communicating with alien civilizations. An interesting coincidence in all this, is that the concept of a Bracewell probe was first proposed by telecommunication and radio-science engineer Ronald Bracewell, in a paper published in 1960, the same year Black Knight was discovered. A notable example of a Bracewell probe is the device that featured in the Star Trek: The Next Generation episode 'The Inner Light' (season five, episode 25).

It's also interesting to note that one of the (very speculative) theoretical causes of the mysterious long delay echo effect, which is a strange anomaly experienced by radio operators (wherein transmitted signals echo back to the transceiver several seconds after transmission) is that alien technology is retransmitting those signals back in the direction of the transmitter in an effort to communicate…possibly by a probe located in orbit.

That isn't the most widely accepted theory used to explain LDE of course, but it is listed as a possible cause for the effect, among electromagnetic interference and EME or Earth-Moon-Earth signal bounce (or even EMEME / double EME).

And now we're about to dive into the real weirdness.

In 1980 legendary science fiction author Philip K. Dick published what many believe to be his magnum opus,

VALIS

.

VALIS

is an almost autobiographical novel, in which he detailed many of the strange and paranormal experiences he had over his lifetime. In that book he detailed an event that occurred on February 20, 1974 at his home in Chicago, Illinois. He received a delivery at the hands of a beautiful young woman who wore a gold necklace with an odd fish-shaped pendant. Dick recounted that the sun glinted off of the pendant, causing what he called a 'pink beam' to penetrate his eye and impart untold wisdom in the blink of an eye.

Dick said that this 'pink beam', which he claimed to have experienced on multiple occasions, was a transformative event in his life, and though most saw it simply as an hallucination, he used the experience (referred to as 2-3-74) as inspiration for the VALIS Trilogy.

There are some people who claim that the origin of that 'pink beam' was in fact, the Black Knight satellite, associating the 'pink beam' with the reddish-pink colour of the satellite.

[it just said it glowed "a neon green"?...ed]

. It's fairly well known that certain academics view

VALIS

, as a result of comments made by Dick in his exegesis, as a sort of cipher key, needed to decode the true meaning behind Dick's ten most important works, which are known as the 'meta-novel'. Those works are:

Eye in the Sky, Time Out of Joint, The Man in the High Castle, The Game Players of Titan, Martian Time Slip, The Three Stigmata of Palmer Eldritch, UBIK

, and

A Maze of Death

.

The fact that

Eye in the Sky

was written just three years before the Black Knight satellite was discovered, suggests to some that Dick was the recipient of otherworldly communication, possibly from a civilization hailing from the Epsilon Boötis star system.

You might be thinking that it should now be a fairly simple endeavour to confirm the existence of such a thing in orbit around Earth, if it's still there that is, but consider this…

Right now there are somewhere in the neighbourhood of 100,000 man-made objects orbiting Earth. Some are multi-billion dollar uber-sciencey military satellites, or telecomm satellites or even scientific instruments, but most are simple space junk, like parts off of old spacecraft or dead satellites. A good portion of that space junk is 'dark', in the same way Black Knight was thought to be, making it very difficult to differentiate between one bit and another. Black Knight may be lost among a cloud of garbage, which seems par for the course on our planet.

NASA and other space agencies around the world have put a great deal of thought into the issue of space junk, and the Chinese are currently in the process of developing a sort of net that will be used to collect space debris and safely bring it back to Earth for recycling or to otherwise be dealt with. But what if they bring Black Knight down?

Here's the thing about all of this. The above may seem like a lot of conjecture and supposition – and certainly some of it is (surely it's a stretch to say that Philip K. Dick was a harbinger of tidings from an alien species using a Bracewell probe) – but many of the facts are confirmed. Black Knight does seem to exist, and while noting that certain governments do have a penchant for secret technology and clandestine operations, its origin and purpose seems to defy explanation. If we are able to accept the stories and theories held therein, and the, at times tenuous, connections between them, can we accept that there's a 13,000 year old alien probe orbiting our planet, sending literary inspiration to select people via the gold necklaces of attractive delivery people?



Source:

Daily Grail
https://www.dailygrail.com/2018/10/the-strange-case-of-the-black-knight-satellite/
---
PAYPAL DISCOUNT FOR ORDERS FOR NEW
CONSPIRACY JOURNAL #49

Hail! Hail! The latest print edition of the Conspiracy Journal (#49) is available. Either e-mail mrufo8@hotmail.com for a copy to go to your snail mail or browse right here, right now, on line. All orders will receive a 10% discount if placed through PayPal. Just deduct the amount before sending it in or we can send you a PayPal Invoice.

Our Finest Books and Other Items of Interest Now Available for Your Pleasure!

USE PAYPAL FOR QUICK AND EASY ORDERS!
We can also take your credit card orders by your leaving a message at 732 602-3407
---
-- KEEP THEM IN THEIR GRAVE DEPARTMENT -

'Vampire burial' Discovered in Ancient Roman Site
The discovery of a 10-year-old's body at an ancient Roman site in Italy suggests measures were taken to prevent the child, possibly infected with malaria, from rising from the dead and spreading disease to the living.

The skeletal remains, uncovered by archaeologists from the University of Arizona and Stanford University, along with archaeologists from Italy, included a skull with a rock intentionally inserted into the mouth. Researchers believe the stone may have been placed there as part of a funeral ritual designed to contain disease -- and the body itself.

The discovery of this unusual, so-called "vampire burial" was made over the summer in the commune of Lugnano in Teverina in the Italian region of Umbria, where UA archaeologist David Soren has overseen archaeological excavations since 1987.

"I've never seen anything like it. It's extremely eerie and weird," said Soren, a Regents' Professor in the UA School of Anthropology and Department of Religious Studies and Classics. "Locally, they're calling it the 'Vampire of Lugnano.'"

The discovery was made at La Necropoli dei Bambini, or the Cemetery of the Babies, which dates to the mid-fifth century when a deadly malaria outbreak swept the area, killing many vulnerable babies and small children. The bodies of the young victims were buried at the site of an abandoned Roman villa that was originally constructed at the end of the first century B.C.

Until now, archaeologists believed the cemetery was designated specifically for infants, toddlers and unborn fetuses; in previous excavations of more than 50 burials, a 3-year-old girl was the oldest child found.

The discovery of the 10-year-old, whose age was determined based on dental development but whose sex is unknown, suggests that the cemetery may have been used for older children as well, said bioarcheologist Jordan Wilson, a UA doctoral student in anthropology who analyzed the skeletal remains in Italy.

"There are still sections of the cemetery that we haven't excavated yet, so we don't know if we'll find other older kids," Wilson said.

Excavation director David Pickel, who has a master's degree in classical archaeology from the UA and is now a doctoral student at Stanford, said the discovery has the potential to tell researchers much more about the devastating malaria epidemic that hit Umbria nearly 1,500 years ago, as well as the community's response to it.

"Given the age of this child and its unique deposition, with the stone placed within his or her mouth, it represents, at the moment, an anomaly within an already abnormal cemetery," Pickel said. "This just further highlights how unique the infant -- or now, rather, child -- cemetery at Lugnano is."

Witchcraft as disease control

In previous excavations at the Cemetery of the Babies, archaeologists found infant and toddler bones alongside items like raven talons, toad bones, bronze cauldrons filled with ash and the remains of puppies that appear to have been sacrificed -- all objects commonly associated with witchcraft and magic. In addition, the body of the 3-year-old girl had stones weighing down her hands and feet -- a practice used by different cultures throughout history to keep the deceased in their graves.

"We know that the Romans were very much concerned with this and would even go to the extent of employing witchcraft to keep the evil -- whatever is contaminating the body -- from coming out," Soren said.

The "evil," in the case of the babies and toddlers uncovered in Lugnano, was malaria, Soren believed. DNA testing of several of the excavated bones supported his theory.

Although the 10-year-old's remains have not yet undergone DNA testing, the child had an abscessed tooth -- a side effect of malaria -- that suggests he or she may also have fallen victim to the disease, Wilson said.

The child was one of five new burials uncovered at the cemetery over the summer. The body was found lying on its left side in a makeshift tomb created by two large roof tiles propped against a wall -- an alla cappuccina-style burial typical of Roman Italy.

"Knowing that two large roof tiles were used for this burial, I was expecting something unique to be found inside, perhaps a 'double-inhumation' -- not uncommon for this cemetery -- where a single burial contains two individuals," Pickel said. "After removing the roof tiles, however, it became immediately clear to us that we were dealing with an older individual."

The open position of the child's jaw, which would not have opened naturally during decomposition with the body positioned on its side, suggests that the rock was intentionally inserted in the mouth after death, Wilson said. Teeth marks on the surface of the stone provide further evidence that it was placed purposefully.

The 10-year old was the first at the cemetery to be found with a stone in its mouth. Similar burials have been documented in other locations, including in Venice, where an elderly 16th-century woman dubbed the "Vampire of Venice" was found with a brick in her mouth in 2009. In Northamptonshire, England, in 2017, an adult male from the third or fourth century was found buried facedown with his tongue removed and replaced with a stone.

These types of burials are often referred to as vampire burials, since they are associated with a belief that the dead could rise again. Other examples of vampire burials throughout history include bodies being staked to the ground through the heart or dismembered prior to interment.

"This is a very unusual mortuary treatment that you see in various forms in different cultures, especially in the Roman world, that could indicate there was a fear that this person might come back from the dead and try to spread disease to the living," Wilson said.

Archaeologists will return to Lugnano next summer to complete excavations of the cemetery and learn more about a dark time in history.

"It's a very human thing to have complicated feelings about the dead and wonder if that's really the end," Wilson said. "Anytime you can look at burials, they're significant because they provide a window into ancient minds. We have a saying in bioarchaeology: 'The dead don't bury themselves.' We can tell a lot about people's beliefs and hopes and by the way they treat the dead."

Source: Science Daily
https://www.sciencedaily.com/releases/2018/10/181012093005.htm
---
- WE WANT TO SUCK YOUR BLOOD DEPARTMENT -

Vampires Through the Ages

There are monsters. Ask any child who has lain awake in the dark of night, certain that some unknown horror lurks in the shadows under their bed. Ask anyone who has walked through a dark forest, aware that inhuman eyes are following their every move. Ask anyone who has heard a strange noise where there should only be silence. They will tell you. There are monsters.

Perhaps there is some place deep within our brains that remembers a far off time when we huddled together in the cracks and crevices of rocks, listening for the black things of the night. And they hungered; always hungered.

We like to think that things are different now, that we have tamed the things that used to hunt us in the night. It is comforting to think that our bright lights and big cities offer a refuge from those that would slake their thirst with our blood. However, are things really so different? Are we really as safe as we think we are?

Are there still monsters?

Over the years, strange attacks on animals and humans have been recorded and attributed to predators, other humans, and even supernatural creatures such as vampires. What makes these incidents similar is the general lack of blood found in the bodies. Primitive man believed that blood was sacred, the source of life in all creatures. When you lost your blood, you lost your life. So it made sense that the life force must be contained in blood.

The Old Testament is a good example of ancient beliefs regarding blood. Leviticus 17:14 states, that "the life of every living creature is its blood." The verse goes on to say that it is forbidden for anyone to eat blood because it is the source of all life.

Vampires and vampire-like creatures have been found in the folklore of every civilization, every culture, and every religion since the beginning of recorded time. In ancient Babylonia there was Lilitu, (in Hebrew Lilith or Adam's first wife in Talmudic lore); after her rejection of Adam's dominance, she becomes a demon that attacks infants and children in the night.

In India, tales of the Vetalas, ghoul-like beings that inhabit corpses, are found in old Sanskrit folklore. The Vetala is an undead creature, who, like the bat associated with the modern day vampire, is associated with hanging upside down on the trees found in cremation grounds and cemeteries.

The Chinese have the Ch'Iang (or Chiang-Shih), irrational creatures that are driven by bloodlust. They have difficulty walking because of the pain and stiffness of being dead so they hop instead. Some even will sexually assault their victims in addition to their bloodsucking.

There are apparently many ways for a dead body to turn into a jiang shi. For instance, according to one version of the myth, a jiang shi is created when a person suffers a violent death, for instance, suicide, hanging or drowning. Such deaths cause the soul to be unable to leave the body, thus resulting in a reanimated corpse. Another belief is that a corpse may become a jiang shi if it is not given a proper burial. For instance, if a burial was postponed after death, a dead body may become restless, and return to haunt the living. Another supposed way of a corpse turning into a jiang shi is that it fails to decompose even after burial. Corpses that have been struck by a bolt of lightning or hopped over by an animal (particularly cats) are also said to turn into this undead creature.

The Malaysian Langsuir was described as being a beautiful woman who reacted strongly to the loss of her stillborn baby. She flew into the trees and became a demon of the night, attacking and sucking the blood of children. Langsuyars would often lead a somewhat normal lifestyle, returning to the village. They may marry and have children, and feed off the other children during the night.

A woman who died during childbirth was most likely to become a Langsuyar. In order to prevent a Langsuyar from coming out of her grave, place eggs under her arms; she will not want to move her arms for fear of dropping the eggs. One may also stick needles in her palms so that she cannot grab anyone without driving the needles further into her hands. In some cases, glass beads may be placed in the mouth.

One could also tame a langsuyar by cutting off its hair and nails, and stuffing them into the hole in the neck. In this case, the langsuyar became domesticated and could live in human society. However, this new life usually ended at a village party when they began to dance. They would revert to their spirit-form and fly off the jungle, leaving the husband and children behind.

The Scotts tell of the Baobhan Sith, also known as the White Women of the Scottish Highlands. These mystical creatures took the form of a beautiful woman, lurking the Highlands, waiting to seduce young travellers and drink their blood.

Thought to be fairies, the Baobhan Sith were generally withdrawn from society, unlike their sucubi counterparts. They didn't care about power, wealth or youth. They only cared about feeding - luring young hunters in by inviting them to dance with them until they grew too exhausted to overpower the Baobahn Sith. They would then use their long, sharp fingernails to slit their victims necks to feed upon their helpless victims, draining them dry of blood.
New Orlean's Vampire Attacks

In 1983, nine people were found in and about the French Quarter area, all having had their throats ripped out. Paramedics and other first responders were dumbfounded as that though the scenes were gory, there was no blood to mention. The case resembled an earlier occurrence where in 1933 two known prostitutes met the same demise. A witness that lived above the scene said that he heard screams, as he ran to his balcony he saw a tall dark figure leaning over the victim. The dark figure was reported to have leapt over a 12 foot wall at the end of the alley and disappeared with no trace.

The violence of both of the attacks would have left signs of a struggle and the bodies should have bled out. But they did not, in fact the bodies in both cases were drained completely. The cases remain unsolved to this day.

New Orlean locals say that they know the truth about vampires. They say that the French Quarter has been haven to many vampires throughout history. A perfect setting as the area has always had a high rate of murder and missing persons. The living are drawn to the area by its mystery and charm, eager to experience an encounter with the undead. Few are lucky enough to return with their experiences, most have vanished without a trace leaving only a trail of whispered accounts amongst the locals.
Slobodan Milosevic's Body Attacked By Vampire Hunters

Serbian vampire hunters have acted to prevent the possibility that former dictator Slobodan Milosevic might stage a come-back - by trying to drive a three-foot stake through his body.

According to the Serbian News Service, the politically-motivated vampire killers, led by Miroslav Milosevic, gave themselves up to the police after attacking the deceased despot in his grave in the eastern town of Pozarevac.

Miroslav Milosevic said that he and his fellow vampire hunters acted to stop the former dictator returning from the dead to haunt the country. His team explained that the wooden stake had been "driven into the ground and through the late president's heart."

However, police said that the first attempt failed because the vampire killers drove the stake into the ground without digging up the coffin, and missed the heart.

Milosevic's Socialist Party of Serbia, which led the country to civil war and oversaw the disintegration of the former Yugoslavia, condemned the desecration of the grave.

In response to the attack, Milosevic's daughter, Marija Milosevic, has hired security guards to protect her father's body from further desecration.

Marija Milosevic, who plans to sue the vampire hunters, said local police had refused to act to protect the grave even though they knew it was being targeted.

Slobodan Milosevic died on March 11, 2006, while on trial before a UN war crimes tribunal for his role in the 1990s break-up of the former Yugoslavia.

Author- Tim R. Swartz
---
- MEDDLING IN GOD'S DOMAIN DEPARTMENT -

Eight Real-Life Doctor Frankensteins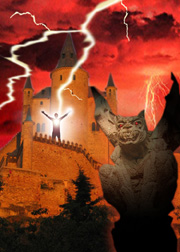 Mary Shelley helped advance the science fiction genre with her tale of a scientist who brings a man built of corpses to life. But in real life, plenty of mad and not-so-mad scientists have played with human and animal bodies (and body parts) to gain a greater understanding of the limits on life. After the jump, right real-life scientists who have performed shocking experiments on the nature life and death.

Johann Dippel: An actual inhabitant of Castle Frankenstein, Dippel is believed by many to be an inspiration for Shelley's story. His life's work was to discover the Elixir of Life, which would make anyone immortal, and created "Dippel's Oil," an elixir made from bones, blood, and other bodily fluids and widely used as a neurostimulant. He was also rumored to have been an ardent vivisectionalist, frequently stealing corpses from the local graveyard.

Andrew Ure: Ure was also looking for the secrets of life in human corpses. He obtained and experimented on the body of John Clydesdale, a criminal who had been executed by hanging. Ure caused a stir among the scientific community when he revealed the nature of his experiements. He claimed that men who had died of suffocation, drowning, or hanging could be restored to life through the stimulation of the phrenic nerve.

Giovanni Aldini: Luigi Aldini discovered that a frog's legs would kick as electricity traveled through the muscles. His nephew Giovanni took the discovery a step further. He studied the effects of galvanizing human and animal bodies. He publicly electrified a recently severed dog's head, giving it the appearance of life. He also performed experiments on recently deceased criminals, churning electricity through them to achieve momentary reanimation. His corpses convulsed, grimaced, and even raised their limbs, much to the shock of onlookers. Aldini was also the first to use electric shocks to the brain in the treatment of neurological disorders, a practice still in use today.

Gabriel Beaurieux: France's use of the guillotine led to Beaurieux's fascination with severed heads. He examined heads immediately after decapitation and noted that the heads would open their eyes, fix their pupils on the objects before them, and even respond to their own names for several seconds before appearing to completely lose consciousness.

Robert Cornish: Building on the work of George Washington Crile, who pioneered the blood transfusion, Cornish worked in resuscitating dead animals. After asphyxiating dogs in a lab, Cornish would place the bodies on a teeterboard while infusing them with saline, oxygen, and adrenalin. The fourth and fifth dogs in the experiment (named Lazarus, as were their less fortunate predecessors) were successfully revived, although they never fully recovered. Cornish went on to play himself in Life Returns a film about a doctor who works to revive the dead.

Sergei Bryukhonenko: We have mentioned Soviet scientist Sergei Bryukhonenko before. Another fan of canine experimentation, Bryukhonenko invented the autojektor, a heart and lung machine, and proved its efficacy by attaching it to a severed dog's head, which stayed alive, eating and drinking.

Vladimir Demikhov: We can credit Demikhov with many modern advances in organ transplants, but he is perhaps best remembered for his work in two-headed dogs. Demikhov transplanted the head and front legs of one dog onto a second dog's body. Both dogs were awake, aware, and hungry. He made 20 of these two-headed creatures, but, tragically, due to tissue rejection, none of them lived longer than a month.

Robert White: Following the revelation of the Soviet Union's two-headed dog program, the United States began working on some mad transplant programs of its own. During the 1970s, surgeon Robert White successfully transplanted the head of one monkey onto the body of another. Because he was unable to repair the resulting nerve damage, the monkeys were paralyzed from the neck down, but the heads themselves could see, taste, think, and feel. It was believed the monkeys could survived this way indefinitely, although they were ultimately euthanized.



Source:

io9.com
http://io9.com/5059127/eight-real+life-doctor-frankensteins-who-pushed-the-boundaries-of-life-and-death
---
- HARLEQUIN HORRORS DEPARTMENT -

Creepy Clown Sightings on the Rise
By Tim Binnall

It's October, and the month has seen an unsettling increase in creepy clown reports, specifically in England, and it seems that the haunting harlequins are becoming particularly brazen. Following the report of a knife-wielding clown menacing some kids a few weeks ago, we wondered if perhaps the eerie phenomenon was set to make a comeback. Based on recent events in the UK and elsewhere, it appears that our concerns were well founded.

Last week, a pair of teens in the English town of Sittingbourne claimed that they were chased by a clown brandishing a baseball bat. According to a local media report, the nefarious individual went all-out with his regalia as he not only donned the now-standard creepy mask, but also a red wig and "a clown top." As often happens with such cases, the clown eventually gave up on his chase and the kids reported the encounter to police, who were unable to find any trace of the ne'er-do-well when they arrived.

On the heels of that incident came an even more unnerving report from the English village of North Benfleet this week when a resident took to social media to warn her community about a rather chilling clown encounter. In this instance, a woman was reportedly sitting in her car at a red light when another vehicle pulled up close behind her. Suddenly, she was shocked to see a clown emerge from the other car, stalk towards her vehicle, and, begin banging on her windows as well as attempting to get inside. Fortunately, the doors of the car were locked and so the driver managed to escape the terrifying scene.

Not to be outdone, on that very same day, a creepy clown who apparently has a presence on social media warned his followers online that he is set to make a return any day now. The 'Doncaster Clown,' as the nightmarish individual is known, posted the chilling message "I'm coming back, kids. Who wants to play?" on his Facebook page. He then shared a picture of some shops in the town of Cantley and promised to make an appearance there this weekend.

And while it should be obvious to most everyone by now that the creepy clown phenomenon is no laughing matter, yet another case from this past week should serve as further proof. In this instance, a Danish teenager was badly hurt when she crashed her scooter after being chased by a prankster dressed, you guessed it, as a clown. The young man behind the greasepaint was apprehended by police, although no charges were pressed, since he insisted that his antics were meant in good fun. We're guessing that the girl who suffered a broken arm and cheekbones as well as a concussion begs to differ.



Source:

Coast to Coast
https://www.coasttocoastam.com/article/creepy-clown-reports-on-the-rise
---
Sign up today for Bizarre Bazaar and Conspiracy Journal Magazines


Click on banner to sign up for two FREE magazines!
---
FRIENDS OF CONSPIRACY JOURNAL

DAYDRIFTER
"TALES FROM MIDDLE AMERICA"
---


Restricted Airspace with Tina Maria Caouette Friday's at 7:00PM PST
On KCOR Digital Radio Network
---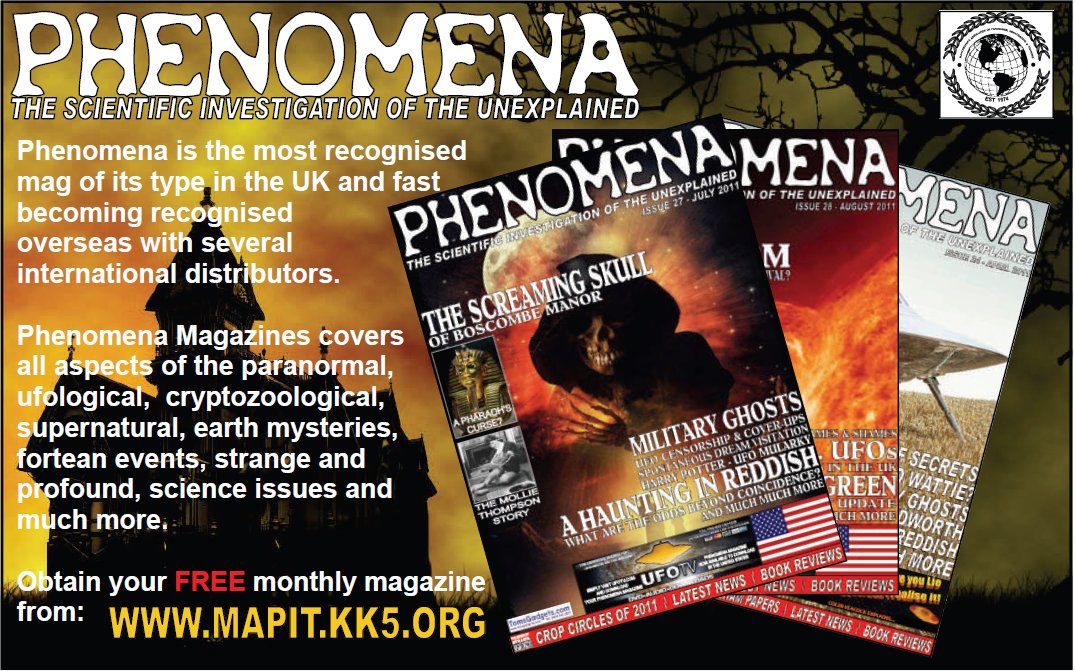 Free Issue of Phenomena Magazine
www.mapit.kk5.org
---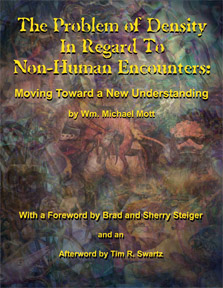 Wm Michael Mott - New Book Available on Kindle
---


UFO Digest
---
Conspiracy Journal - Issue 976 10/21/18
http://www.conspiracyjournal.com
Subscribe for free at our subscription page:
http://www.members.tripod.com/uforeview/subscribe.html
Published on 12 May 2017
Has the Earth been visited by a 13000 year old satellite from an ancient alien civilization? The discovery of the Black Knight Satellite is perhaps one of the most famous space objects to orbit our Planet. The evidence strongly suggests that the black knight satellite existed in a polar orbit long before we supposedly developed such capabilities. Shuttle Endeavour Mission STS-088 photographed a mysteries object orbiting the Earth. Is it possible that NASA inadvertently photographed the Black Knight satellite? Also HAM operators began to receive strange coded messages. One person in particular said he managed to decode one of the transmissions, and it corresponded to a star chart. A star chart which would have been plotted from earth 13,000 years ago, and focused on the Epsilon Boötis star system. So considering all the facts this video put ahead of us, is the black knight satellite a UFO that was sent from the Epsilon Bootes Star system to observe what we are doing or is it just some space junk like NASA says it is, even though its been rotating around the Earth for over a 100 years now that we know of? . Subscribe to UAMN TV for more new releases in 2017