12/23/18 #984
http://www.conspiracyjournal.com
Subscribe for free at our subscription page:
http://www.members.tripod.com/uforeview/subscribe.html
You can view this newsletter online at:
http://uforeview.tripod.com/conspiracyjournal984.html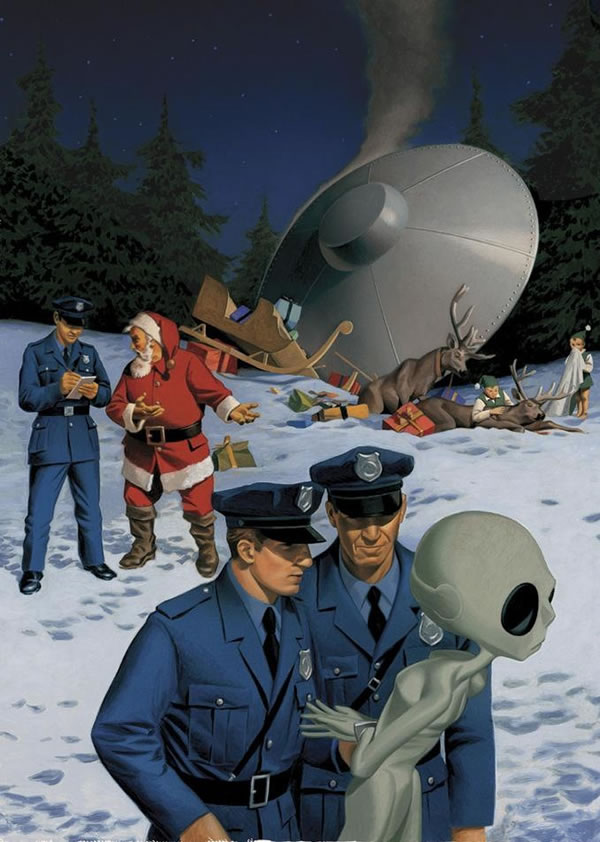 Merry Christmas From Everyone at Conspiracy Journal.

This week, Conspiracy Journal takes a jolly look at such Yule-Tide Tales as:
-
More Details on Government UFO Study Could be Forthcoming-


- Russia and China Conduct RF Atmosphere Tests -
- The Weird World of Real Santa Claus Sightings -
AND:
Shots Fired at Montana Man Mistaken for Bigfoot

All these exciting stories and MORE in this week's issue of
CONSPIRACY JOURNAL!

~ And Now, On With The Show! ~
---
TIMOTHY GREEN BECKLEY'S TRILOGY OF TERROR
NOW ONLY $49.95 For All Three!

Three Terrifying Books From Mr. UFO Can Be Yours At This FANTASTIC PRICE!!
UFO Hostilities - Screwed By The Aliens - Alien Blood Lust
Just in time for the holidays...these three mind-blowing books are a perfect gift for any fan of the WEIRD and BIZARRE. If you act now, all three books can be yours for only

$49.95 (Plus $5 shipping).



So Order Right Now Using PayPal From The Conspiracy Journal Bookshop and Make Someones Dreams Come True With These Incredible Books of UFOs, Conspiracies, and Outright Terror!

Click Here to Order From the Conspiracy Journal Bookshop.
---
Exploring the Bizarre - Thursday Nights at 10:00PM EST


Heard Live on the KCOR Digital Radio Network
---
Listen to Joshua P. Warren's review of
Timothy Green Beckley's book
"Screwed By the Aliens"


www.buzzsprout.com/127013/838660-screwed-by-the-aliens
---
- WAIT AND SEE DEPARTMENT -

More Details on Government UFO Findings Could be Forthcoming
By George Knapp Matt Adams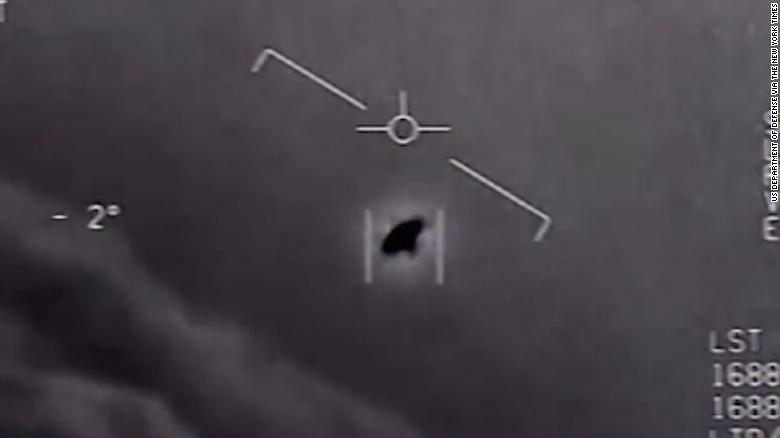 December 16 marked one year since the New York Times broke open a provocative secret when it reported about the existence of a long-term Pentagon study of UFOs - Unidentified Flying Objects.

In the 12 months since then, the I-Team has unveiled new details about the study, which was based in Las Vegas. So, what comes next? And will 2019 bring the public closer to understanding what the government already knows?

The I-Team's George Knapp sat down for an exclusive interview with an intelligence officer who chased flying saucers for the Pentagon.

"When you say, something big is coming, what does that mean?" Asks Lue Elizondo with To The Stars Academy.

As a career intelligence officer, Elizondo learned to parse his words carefully. He spent nearly a decade managing a secret Pentagon study of encounters between U.S. military units and UAP's, Unknown Aerial Phenomena, aka UFOs, including multiple incidents in 2015 off the coast of Florida with an object dubbed the Gimbal.

Fourteen months after leaving the Pentagon, during a visit to Las Vegas, Elizondo dropped strong hints that, behind the scenes, a new broader effort to accumulate classified UFO reports, testimony, and evidence is underway, both inside the government and outside.

"I think we have a much better understanding in the depth and scope that the Department of Defense has played in recent times, not historical 40s and 50s. I'm talking very recent regarding the UFO phenomenon. I think people will be surprised just how frequent and the volume in which these things are apparently recorded and observed by active duty military people on missions, around the world, by the way," Elizondo said.

Elizondo left the military and went to work for rock star Tom DeLonge whose organization To The Stars Academy was instrumental in convincing the New York Times to publish a blockbuster front page story about the Pentagon study. The Times' story set off a tsunami of other mainstream media coverage of UFOs.

Media and public interest, combined with statements from the UFO study's original sponsor, former Senate Majority Leader Harry Reid of Nevada, have reportedly resulted in closed door briefings and testimony for senior staff and members of Congress during 2018. Elizondo hints that official interest in UFOs has been aroused.

"For some people, this UAP issue, they're really learning about it for the first time, despite what they may have seen on popular TV or maybe in some movie, this is really the first time they're being told. Hey Jack or Jane, this is a serious topic. This is something your Department of Defense has been tracking."

At the same time, To The Stars Academy has launched its own public outreach efforts, including meetings with foreign military officials, and multiple efforts are underway to conduct scientific analysis of baffling samples of metamaterials acquired from so-called crash sites.

Elizondo says it's too early to reveal what that analysis has uncovered, but says the initial work is promising. Among the potential developments in 2019, could the Pentagon launch a new, publicly acknowledged UFO study effort?

Reporter George Knapp: "Something like AATIP (Advanced Aerospace Threat Identification Program), when a larger, not only private TTSA, but also on the inside?"

Elizondo: "Wouldn't that be a great accomplishment George?"

Elizondo hints that some pretty big UFO news will be breaking in 2019.



Source

: Las Vegas Now
https://www.lasvegasnow.com/news/i-team/i-team-more-details-on-government-ufo-findings-could-be-forthcoming/1660472746
---
- KRAMPUS DEMANDS A REMATCH DEPARTMENT -

Why Iceland's Christmas Witch Is Much Cooler (and Scarier) Than Krampus
By Alex Palmer

Those who prefer the darker side of the holiday season have had it pretty good lately, thanks to the fast-growing popularity of Krampus. Once a mythological character on the fringes of Christmas lore, the horned and hoofed Germanic monster has gone mainstream in the U.S. There are Krampus Parades taking over the streets of major cities, an influx of merchandise bearing his long-tongued creepiness, and a horror-comedy film about him starring Adam Scott and Toni Collette.

While Krampus may be king of holiday scares, his fans may be overlooking an equally nasty, much more formidable queen—a Christmas monster who lives further north, in the frigid climes of Iceland who goes by the name Grýla, the Christmas witch. This tough ogress lives in a cave in Iceland's hinterlands, the matriarch of a family of strange creatures, launching attacks on nearby townships, snatching up misbehaving children, and turning them into delicious stew.

"You don't mess with Grýla," says Terry Gunnell, the head of the Folkloristics Department at the University of Iceland. "She rules the roost up in the mountains."

Tales of the ogress began as oral accounts, with the earliest written references found in the 13th century, in historic sagas and poems throughout the region. One reads, "Here comes Grýla, down in the field, / with fifteen tails on her," while another describes, "Down comes Grýla from the outer fields / With forty tails / A bag on her back, a sword/knife in her hand, / Coming to carve out the stomachs of the children / Who cry for meat during Lent."

In Iceland, the midwinter holiday known as jól—a version of the Old English and Old Germanic word Yule, which describes this time of gathering together, feasting and celebrating and which evolved into modern Christmas—is generally darker than in the U.S. (and not just because the sun barely comes out during that time of year). According to Gunnell, the earliest celebrations of the season were viewed as a time not only to bring together relatives, living and deceased, but also elves, trolls and other magical and spooky creatures believed to inhabit the landscape. Sometimes these figures would visit in the flesh, as masked figures going around to farms and houses during the season.

Grýla, whose name translates loosely to "growler," would be among these, showing up with a horned tail and a bag into which she would toss naughty children.

"She was certainly around in about 1300, not directly associated with Christmas, but associated with a threat that lives in the mountains. You never knew exactly where she was," says Gunnell. Long poems were written about her and a husband, but he didn't last long, as Gunnell explains. "She ate one of her husbands when she got bored with him. In some ways, she's the first feminist in Iceland."

Other bits of folklore describe a second, troll-like husband and a giant man-eating Yule Cat known to target anybody who doesn't have on new clothes—making a new pair of socks or long underwear an imperative for any Icelandic holiday shopper. Filling out what Gunnell calls "this highly dysfunctional family" are Grýla's mob of large, adult sons: the 13 Yule Lads.

Each of these troublemakers visits Icelandic households on specific days throughout December, unleashing their individual types of pestering—Hurðaskellir is partial to slamming doors, Pottaskefill eats any leftovers from pots and pans, and Bjúgnakrækir lives up to his nickname of "sausage swiper."

Grýla did not get connected to Christmas until around the early 19th -century, when poems began to associate her with the holiday. It was also about this time when the Yule Lads and Yule Cat—which had been standalone Christmas characters with no connection to the Christmas witch—then became part of her big creepy family.

Prior to that, she was "really a personification of the winter and the darkness and the snow getting closer and taking over the land again," according to Gunnell. Not only did she represent the threat of winter, she was seen as actually controlling the landscape. Gunnell explains that the Icelandic people understood themselves to be more like tenants of their harsh environment (where glaciers, volcanoes, and earthquakes dominate), and would view mythical creatures like Grýla as the ones who were really running the show. Krampus only wishes he had such power.

"Grýla is the archetypal villain, and the fact that she's a matriarch makes her somehow more frightening," says Brian Pilkington, an illustrator who has drawn some of the definitive depictions of Grýla and the Yule Lads.

In the 20th century, as American Christmas and its depiction of Santa Claus proliferated through Europe and beyond, attempts were made to "Santafy" the Yule Lads. Their bellies widened, their troll-like whiskers grew a bit bushier, and they acquired red-and-white fur costumes. They also, like Santa, began leaving gifts rather than taking sausages, snacks, and so on. (The Dutch tradition of children leaving out their shoes to find chocolates and treats the next morning also influenced this shift.) Some critics tried to snuff out Grýla altogether, attempting to sideline the scary character with more family-friendly fare; one popular Christmas song describes her death.

In more recent years, Iceland as a whole, led by the National Museum of Iceland, have worked to return the Yule Lads to their pre-Santa roots, "trying to get them dressing in 17th- and 18th- century ragged clothes, bringing them back to the browns and the blacks—the local wool colors," as Gunnell puts it, "looking like aged Hell's Angels without bikes." The characters appear in person, with adults dressing up like them to entertain and sing with the children who visit the National Museum.

"It's a little bit like hanging on to the language and traditions of that kind, to avoid the global Santa image, even if it has the same roots to the past, they'd rather hang on to their Icleandic version," says Gunnell.

Pilkington, working alongside the National Museum, has worked to do this in his illustrations, including The Yule Lads: A Celebration of Iceland's Christmas Folklore, a kids' book about the characters that is ubiquitous around Iceland during the holidays, in both English and Icelandic.

Likewise, Grýla has proven a tough figure to dislodge, with her likeness found throughout the capital city of Reykjavik and beyond, sometimes in the flesh.

"Children are truly terrified of Grýla in Iceland," says Pilkington. "I've visited children's playschools to demonstrate drawing skills and if I draw Grýla then two or three terrified children have to leave the room because it's too strong for them. This is living folklore."

Gunnell agrees: "She's never stopped being embraced here," he says. "As a living figure, you see her all around Reykjavik. She's never really gone away."



Source

: Smithsonian Magazine
https://www.smithsonianmag.com/arts-culture/why-icelands-christmas-witch-much-cooler-and-scarier-krampus-180967605/
---
- TESLA-BASED WEAPONS DEPARTMENT -

Russia and China Conduct RF Atmosphere Tests

China and Russia have jointly conducted a controversial series of experiments to modify Earth's atmosphere with high-frequency radio waves.

From a Russian installation called the Sura Ionospheric Heating Facility near the town of Vasilsursk, east of Moscow, scientists emitted high-frequency radio waves to manipulate the ionosphere, while the China Seismo-Electromagnetic Satellite (CSES) measured the effects on plasma disturbance from orbit.

It's not the first time research like this has been conducted, but news of the China-Russia developments – conveyed via a published paper on the experiments, and a recent article in the South China Morning Post – has ignited concerns over the potential military applications of this kind of science.

That's because the ionosphere, and the ionised gas (plasma) that inhabits it, is crucial to radio communication. By selectively disturbing the charged particles that make up this part of the upper atmosphere, scientists or even governments could theoretically boost or block long-range radio signals.

Even these preliminary experiments – conducted in June, and ostensibly designed as a test-case for future related ionosphere research – had extreme effects.

In one of the experiments, the affected area of ionosphere disturbance reportedly covered 126,000 square kilometres (49,000 square miles). In another test, ionised gas in the atmosphere increased in heat by 100 degrees Celsius (212 degrees Fahrenheit).

For their part, those involved claim the research is purely scientific, and harmless to the atmosphere.

"We are not playing God," an unidentified researcher who asked to remain nameless told the South China Morning Post.

"We are not the only country teaming up with the Russians. Other countries have done similar things."

On that score, at least, there's no dispute.

The Sura base was established by the Soviet Union in the early 1980s, but is said to have been the inspiration for an even larger atmospheric heating facility in the US called the High Frequency Active Auroral Research Program (HAARP), which was built in Alaska about a decade later.

HAARP – which is a considerably more powerful ionospheric pump facility than Sura – was initially partly funded by the US military, but is now administered by the University of Alaska Fairbanks.

The US Air Force hasn't given up on atmospheric manipulation though, and among other projects has in recent times investigated dropping plasma bombs of charged particles into the upper atmosphere to see how that affects the ionosphere.

Not to be left out, China is also reportedly building an advanced ionosphere heater in the city of Sanya, on the island province of Hainan at the south of China, which the Post suggests could manipulate the ionosphere over the entire South China Sea.

There's no proof of anything nefarious going on – although Russia has been accused by various parties of jamming GPS signals this year, and ionospheric manipulation experiments could hypothetically have been involved.

Still, we need to be careful here; as many researchers have said, this field of science has too long been plagued by conspiracy theories drummed up by a paranoid blogosphere.

That said, even some in the ionosphere manipulation research community have found the recent announcements about the June experiments a little strange.

"Such international cooperation is very rare for China," physicist and engineer Guo Lixin from China's Xidian University, who was not involved in the experiments, told the Post.

"The technology involved is too sensitive."



Source

: Science Alert
https://www.sciencealert.com/china-and-russia-conducted-controversial-experiments-that-modified-earth-s-atmosphere
---
- THE SPIRITS ARE ABOUT TO SPEAK DEPARTMENT -

Spooky Events Mystify Police While Questioning Brazilian Medium

Detectives questioning a celebrity medium in Brazil, accused of sexually abusing more than 300 women, have reported spooky goings-on during their two hour interrogation.

Unexplained incidents ranging from a 'bizarre' computer crash to wiring on electrical appliances suddenly 'short circuiting' appears to suggest supernatural forces were at play during the interview.

The mysterious problems unnerved cops but didn't deter them from collecting the testimony from faith healer, João Teixeira de Faria, who is known as João de Deus – John of God on Sunday night in Goiânia.

Detective Karla Fernandes, responsible for coordinating the task force investigating the allegations, claimed that as the spiritual guru began to speak, strange things started to happen.

She said to Folha de Sao Paulo: 'Suddenly the computer that was being used to transcribe the suspect's answers to the allegations seemed to have a life of its own and the commands on the keyboard wouldn't work.

'When the clerk tried to enter the medium's statement, the keys locked on a specific letter and 'OOOOOOO' was recorded continuously on the screen for a few seconds.'

Although this has never happened before, bemused agents put the incident down to a faulty computer.

But when the printer in the room began to print without receiving a command and a fridge blew up, their thoughts turned to paranormal interference.

Det Fernandes said: 'It was hot in the interrogation room and I decided to turn on the air conditioning.

'I plugged the lead into an extension shared with a mini-fridge and the electrical wiring suddenly exploded, burning out the fridge. Everyone in the room screamed with fright.'

According to the officer, the 76-year-old spiritual healer, who is accused of sexually molesting women during private consultations at his clinic, stayed silent.

She said: 'Although these things happened and surprised us, they failed to interfere with our work. He (John of God) didn't say a word.'

Court documents show that Teixeira tried to withdraw nearly $9 million before surrendering to police on Sunday. The documents seen by The Associated Press are part of a judge's ruling rejecting bail.

Fagner Pinho of the prosecutor's office also said Wednesday that investigators found firearms and large quantities of cash in a house used by Teixeira as a spiritual retreat.

Investigators also believe that two unexplained incidents which occurred prior to Teixeira giving himself up, could be linked to the occult.

A police clerk, who was meant to transcribe the faith healer's testimony at the police station in the rural town of Annapolis, was run over in a car accident and broke his arm.

Investigators originally intended to question the suspect at this small outpost. But the unexpected incident meant the interview had to be transferred to Goiânia, the capital of the state of Goiás.

And last Friday as the press staked out John of God's house in the city of Abadiânia, rumours began to circulate that 'spirits' had cursed the reporters, photographers and TV camera crew who had camped for nearly 24 hours waiting for the psychic healer to surrender after a warrant was issued for his arrest.

Hardened professionals admitted they started praying when a news agency photographer in the press pack suddenly fell ill and lost consciousness for a few minutes.

Many who were reluctant to admit the 'episode' was associated with John of God's 'mystic powers', did concede that a paranormal association wasn't so 'far-fetched'.

Det Fernandes agreed the unexplained happenings cannot be 'flippantly' dismissed.

'I accept that we are dealing with a situation that involves beliefs and mystic energies,' she said adding she believes John of God has supernatural powers.

'I'm spiritualist and a believer in the spirit world and the paranormal. Although I'm not afraid, I do have a healthy respect for the unknown.'

Teixeira has denied allegations that he sexually violated hundreds of women, including his own daughter, under the pretence of administering mystical treatments.

His lawyer claimed his client is being 'persecuted' and the complaints made by hundreds of women, with the number now topping some 500, are coming from 'people who want to destroy him.'

Many people also say they were underage at the time of the abuse.

The mystic has been detained in custody and on Monday as agents started the search of the faith healer's premises, a court denied an appeal for bail.

The bombshell allegations have sent shock waves across the world.

John of God became famous for performing 'miracle surgeries' on hundreds of thousands of people from all over the globe. He has been practising since 1976 and is revered as a 'powerful' spiritual force. He has been interviewed by Oprah and has treated Bill Clinton.

Many followers have allegedly been cured of cancers, disabilities, psychological illnesses and numerous other ailments while attending his alternative treatment clinic in central west Brazil.



Source

: Daily Mail
https://www.dailymail.co.uk/news/article-6511201/Supernatural-events-terrify-police-interrogating-celebrity-medium-sexual-abuse-claims.html
---
---
PAYPAL DISCOUNT FOR ORDERS FOR NEW
CONSPIRACY JOURNAL #49

Hail! Hail! The latest print edition of the Conspiracy Journal (#49) is available. Either e-mail mrufo8@hotmail.com for a copy to go to your snail mail or browse right here, right now, on line. All orders will receive a 10% discount if placed through PayPal. Just deduct the amount before sending it in or we can send you a PayPal Invoice.


Our Finest Books and Other Items of Interest Now Available for Your Pleasure!

USE PAYPAL FOR QUICK AND EASY ORDERS!
We can also take your credit card orders by your leaving a message at 732 602-3407
---
- HE SEES YOU WHILE YOU'RE SLEEPING DEPARTMENT -

The Incredibly Weird World of Real Santa Claus Sightings
By Brent Swancer

In the weird world of the paranormal there are certainly a lot of strange, often eye-brow raising things that are reportedly seen and encountered. From ghosts, to aliens, UFOs, Bigfoot, demons, angels, and everything in between there is no shortage of bizarre things that people claim to see. Yet these are all perhaps pretty small-time compared to the sheer, utter outlandishness that is Santa Claus sightings. I am not not making this up, and I am not talking about seeing a fat, bearded guy dressed up like Santa at the mall, or something said in jest or to encourage a small kid waiting for the big guy. I am talking about actual, real reports from otherwise seemingly perfectly sane and sober people who insist that they have really actually seen or even encountered none other than Santa Claus, and it is all every bit as bizarre as it sounds. Fasten your seatbelts, because we are going for a whirling, ride to some deeply weird reports, and on to theories that lie on the very fringe of the paranormal world.

By far the most in-depth collection of supposedly real Santa sightings has been compiled by a paranormal researcher named Stephen Wagner, who has long been collecting serious reports from seemingly otherwise sane and rational people who truly believe that they have seen the Christmas icon in the flesh. These reports run from the wondrous to the frankly creepy, and one was told by a woman named Karrie K., who claims that in 1961 she went to bed on Christmas Eve and was awoken by her bedroom door slowly creaking open to allow the light from the nightlight in the hall to trickle in and illuminate quite a bizarre sight indeed. She says of what happened next:

I was so astonished, however, at who opened the bedroom door. I found myself looking at a man dressed in a red suit. He had white trim around his waist, like fur, a long white beard, and was wearing a Santa hat. He had red pants and black boots. If I close my eyes, I can still see Santa standing in my door, it made such an impression on me.

He stood there and looked at me for a few seconds, then closed the door. I pulled the blankets over my head for a while – I was so scared! Finally, I looked out, but no one was there. The next day, I asked my mother if she or my father had been out of bed the previous night. My mother said no; in fact, my sister was only four months old, and my mother said she had slept through the night for the first time, and neither of my parents had gotten up, they were tired and they both slept.

So I don't know who or what looked in my bedroom that night. I told my mother I saw Santa, and she got really mad at me and told me that I did not. But I know what I saw… it was Santa Claus. And I swear this story did happen! I know I wasn't dreaming

There is also the perhaps even stranger account given by a woman named "Sarah A.," who says her sighting happened at a very young age, but that it has stayed with her into adulthood as clear as day. On this evening, Sarah was sleeping on the floor, as her aunt had been visiting and taken her bed. Because of this she was unable to really get into a deep sleep, and at around 2:30 AM she noticed a faint glow coming in from the crack under the door. She got up and wandered to the door, opened it, and looked out into the hallway, saying of what she saw next:

When I fully opened my eyes, I could see that Santa was standing in my door with a mystical, magical glow around him. It was silver and gold and glittery. Santa looked right at me and without moving his mouth he said to me, 'Now you know you are supposed to be asleep while I am here, don't you?' I told him that I knew I was supposed to be asleep but how could I? He told me, 'Close your eyes and at least pretend.'

I was shocked. I knew this could be a dream but I knew that I was awake. People have told me maybe it was my father, and maybe it was. How he got the hallway to glow with glitter would be beyond me, but as far as I'm concerned, it was 100% the spirit of Santa Claus. It was the beautiful golden glow around the man in the big red suit that told me it couldn't possibly be my father. It was glittery like a parade, but the pieces were not falling to the ground. I am now 41 years old and still believe that I saw him."

There is also a report from a witness who tells of how one Christmas Eve when he was 8 years old he woke up at midnight, mostly out of sheer excitement because of the coming joyous day. It was then that he heard something out in the hall, which sounded like quiet footsteps, as if someone were trying to stealthily creep down the hallway. The witness says he then got up, cracked open his door, and peeked out to see something very strange indeed, of which he says:

Slowly, a man in boots, carrying a sack looked into my room, my parents' room and then my brother's room. I'm absolutely 100% positive I was awake, too. I could see him fairly well because we had a nightlight on across the hall in our bathroom. I remember hiding my entire face under the covers with a small portion of my eyes to see. He then walked away quietly and he was gone. Of course I told my parents and brother in the morning about my sighting and, of course, they thought I was crazy. To this day (I'm 28 now), I ask my parents if they had anything to do with this, and they still deny it and say I was dreaming. I strongly believe I saw a spirit or some kind of entity of Santa.

Some people have even claimed to have had multiple encounters with Santa, such as is the case with a witness called "Claxton Kalmbach." The witness says that the first sighting happened in 2002, followed by additional encounters in 2004 and 2007. He explains this strange series of experiences as follows:

It was Christmas Eve of 2002 in New York City. My parents had invited some friends and relatives over for dinner, sort of like a Christmas Eve celebration. After that, I decided to go to my room to watch some television, but there was nothing good to watch. I then found myself pacing back and forth in the hallway. My house is big, so there was no one with me. Everyone was in the living room watching a movie I wasn't interested in.

About seven minutes into my pacing, I saw a tall, fat figure scurry away about 20 feet away from me. It was crouched down, too. It was even wearing some sort of Santa Claus suit. I didn't believe in Santa, but this just freaked me out. There was a strange man in my house! I quickly ran to where my parents were and told them all about it. They grinned at me and said jokingly, "Maybe it was Santa Claus." I didn't believe that, so I just sat down in the living room with my family and everybody else.

Then it occurred again on Christmas Eve, 2004. I remember it more vividly than the last one. I was lying on the couch in the living room. My parents were in the kitchen having a conversation about a business blog or something. Suddenly, I saw a huge man, about seven or eight feet tall, crawl underneath the tree and just vanish. Before it disappeared, it looked at me and said, "Shh." Very strange, so I went into the kitchen and sat with my parents.

Similar happenings occurred the following Christmases. I recall one in 2007, it was daylight this time and I just happened to see another tall figure with a Santa hat trudge by me for two seconds, then it was gone. This really happened!

Some encounters sure do have a rather creepy aspect to them that make them seem almost menacing. One witness named "Ana" says her encounter happened when she was just 5 years old. On this evening she crept downstairs after hearing something moving around down there, and to her surprise was met with the sight of Santa Claus standing there in the living room, complete with red, black, and white outfit and snow-white beard. Only there was nothing jolly or jovial about this Santa, and indeed he seemed to emanate a certain sense of creeping dread. Ana says of her experience:

He must have felt my presence because he turned around and looked at me. He didn't look jolly or kind and happy like you would expect Santa Claus to look. He looked kind of eerie like he was staring into my soul. Automatically, I ran into my parents' room and hid under the covers. I don't know why I was so scared at the time, but I wrote it off as a dream for a while before I forgot about it completely. Years later, I remembered it. I thought it could have been a burglar, but when I asked my parents, nothing was ever missing from that apartment. The only time we were ever robbed was when we moved later on. The only explanation I have now is that it was some kind of apparition.

Another rather spooky account comes from a 37-year-old witness who is certain he saw Santa one evening as he was walking outside his apartment complex on the chilly evening. He explains what happened as follows:

Being 37 at the time, I was a little old to believe in Santa. I had the faith he existed and felt in my heart he was real, but not physically real until … I was in our parking lot dumping trash in the dumpster. Walking on the sidewalk next to me was a chubby old man with long, snow white hair and a long white beard, round glasses, wearing a green flannel shirt, blue jeans, and red suspenders.

He said, "Hello, Richard" as he passed. I said hi and he kept walking. It wasn't until a few seconds later I realized I didn't know him yet he knew my birth name. We did not wear name tags or anything. He wasn't a customer, but he knew. I watched him as he continued down the street, and as he came to the intersection he didn't stop to wait for the light to change. It just turned green and he walked out of sight. Weird? Yes, but it changed my mood knowing I wasn't nuts.

There have been a surprisingly large number of accounts like these, hundreds of such sightings in fact, many of them collected by Wagner and others posted on forums and sites like Reddit, and at first it all seems rather ridiculous. After all, Santa doesn't really exist (sorry folks), he is a piece of pure lore and obviously does not really come to houses to leave presents, and yet the sightings and encounters persist from people who seem to very seriously believe they saw what looks like the actual Santa Claus, in some cases even seeing him riding in his sleigh through the sky complete with a compliment of reindeer. So what is going on here? How can they be seeing Santa Claus when there we know there is no Santa?

One possible key that can be found in the fact that even in some of the reports I have covered here and others like them the witness mentions that they felt that what they saw was something that looked like Santa, which is quite different than saying it was the actual Santa. In one report I have mentioned the witness says it was a "a spirit or some kind of entity of Santa," and in another the witness says "it was some kind of apparition." Herein could lie a possible answer, in that these people are not really seeing the literal Santa at all, but rather something merely taking on that appearance and pretending to be Santa. Loyd Auerbach, a parapsychology professor at Atlantic University, in Virginia, gives his thoughts on this possibility thus:

I've never even heard of people seeing Santa. The Grim Reaper, yes, but not Santa. The only possibility of this being real is if it's an alien or a ghost pretending to be Santa. We can't investigate that. There's nothing we can do with that.

It is unclear as to just what sort of entity would be doing this or why. For some it is demons, for others aliens or ghosts, and one prominent theory is that these could be some sort of interdimensional interlopers or trickster spirits that appear as whatever the witness is most expecting to see. In this line of speculation, these very same entities could be behind some of the more bizarre paranormal encounters to be found, including gnomes, unclassifiable entities, demons, angels, impossible animals, or even more traditional phenomena such as Bigfoot, ghosts, aliens, UFOs, and the Loch Ness monster, but in this case Santa Claus, all of them connected and coming back to these tricksters who are the same thing in each case, merely appearing differently to different people for inscrutable reasons we do not yet understand and perhaps are not meant to. The prominent paranormal researchers John Keel and Jacques Vallée devoted much time to discussing this possibility in their works.

Another report of a Santa sighting from a Reddit poster called "Person1031" includes the witness' own suspicion that this might be the case. He claims that when he was about 7 years old he had woken up at night and come across a very strange sight, saying:

As I opened my door, standing there, blocking my path was mother fucking Santa Claus. He was dressed exactly how I'd imagined him. He looked like the typical Coca-Cola Santa – down to his white woollen trimmings, thick black belt with a golden buckle and red nightcap. He had small, circular gold rimmed glasses, a white, curly beard, blue eyes and liver spots on his cheeks. I froze and looked up at his eyes. He had what I took to be a stern expression on his face – almost glaring at me. Just after we made eye contact, he bent his head down towards me slightly in a manner that suggested 'What are you doing up? You shouldn't be awake. Go back to bed.' I gasped, took a few steps back and then jumped into bed, turned my back to the door, closed my eyes and then… fell asleep – despite my state of shock. I remember thinking at the time, 'Santa doesn't like kids being awake because he can't drop off the presents otherwise', so it was as if I knew that I should go back to sleep. The song about Santa Claus comes to mind: 'He knows when you are sleeping, he knows where you're awake'. I didn't get a menacing feeling from him. I didn't feel that I was in any danger. I felt maybe that I was in a bit of trouble for seeing him – that he was annoyed at me. He didn't seem joyful or loving either – just neutral I guess.

It seems par for the course so far, just as bizarre and absurd as any of the other reports we have looked at, but there is an interesting comment made by the witness that hints at his sense that he did understand that this couldn't be the literal Santa, but was rather something merely masquerading as Santa. The witness says:

I do not still believe in Santa as I know he is a completely fabricated character (I think Coca-Cola actually created his modern image – the image of him that I saw). I believe what I saw took the shape of Santa. Over the years I have thought that maybe what I saw was possibly a spirit or some form of apparition. I still have no idea how or why this event occurred. It appeared to me that 'Santa' was just wondering around our house, checking things out. He didn't see to have an objective. The biggest mystery to me of this entire story is the fact that I fell asleep so soon after seeing him. That is just unnatural. I didn't pass out from shock and I didn't feel him touch me.

I have read other stories on the internet of people who have apparently seen Santa. Some of the people explain seeing Santa and then immediately falling asleep – just as I did. Many others report seeing a red light or orb. I know this all sounds ridiculous but I know what I saw. I know the difference between a dream state and a conscious state.

What could this mean? Another possibility much discussed Keel was that some of these truly outlandish manifestations could have their origins within the human mind, with apparitions called tulpas. These are basically a type of thought projection, images from the mind conjured up into actual existence by the pure strength of belief of a person or group of people, often without their even being aware they are doing it. Far from just an illusion, these tulpas are said to actually manifest in reality, a merging of the mind and the physical world, with more potency and permanency the more strength of belief there is fueling it, which can make them free roaming entities. According to the lore they are then able to act independently with enough power, and can appear as almost anything. One of Keel's inspirations for this idea, a Belgian explorer named Alexandra David-Neel, once wrote of the mysterious tulpas in his book Magic and Mystery in Tibet, saying:

Once the tulpa is endowed with enough vitality to be capable of playing the part of a real being, it tends to free itself from its maker's control. This, say Tibetan occultists, happens nearly mechanically, just as the child, when his body is completed and able to live apart, leaves its mother's womb.

If any of this were true, then one could easily see the collective belief in Santa Claus of so many people perhaps invoking him into reality in a sense, a real, seemingly solid phantom figure acting of its own volition. In addition to shape-changing entities and tulpas there is also of course the idea that people are just seeing things, and that their imaginations are running wild, yet there are some problems with this. In every case the witness truly believes this is what they saw, and that they saw Santa, regardless of how absurd they realize that must be or sane they are. Do perfectly healthy people with no mental issues and who are not on any kind of drugs at all hallucinate something so potently vivid that they truly believe it to be real and tangible, completely unhinged from their ability to distinguish fantasy from reality? Does this happen even with strong convictions? Is this really a thing? It seems to me that it would be easier to believe they just made it all up, and of course that is a possibility as well.

There is no doubt that the idea that the actual literal Santa Claus, with his North Pole workshop, elves, and magical reindeer driven sleigh actually exists is untenable, completely outrageous to the extreme. Let it be clear that I am in no way trying to support the notion that Santa Claus is actually real, and indeed most witnesses don't seem to think he is really real either. Yet these real, non-ironic sightings continue to come in, so considering that we know a literal Santa Claus is not real, just what in the world is going on with these very seriously presented accounts of Santa Claus encounters? Is it all just tall tales, hoaxes and urban legends every bit as ridiculous as they sound? Or is there perhaps something more mysterious at work here? Are there perhaps forces from beyond the outer fringes of what we know behind such sightings, whether those be demons, inter-dimensional travelers, tulpa thought forms, or something else? There is no way for us to know, but it is intriguing to think about the deeper phenomena that could possibly lie under what on its surface appears to be just about the silliest thing imaginable, and it is scary to think that those "Santa Claus" entities could be something even stranger than the real thing.



Source

: Mysterious Universe
https://mysteriousuniverse.org/2018/12/the-incredibly-weird-world-of-real-santa-claus-sightings/
---
- THINGS THAT MAKE YOU GO HMMM...DEPARTMENT -

How Did December 25 Become Christmas?

Around the holiday season, certain religious groups, in an effort to gain some press attention and just because they are jerks, start screaming about how the "left" is waging a "war on Christmas." and taking Christ out of Christmas altogether. However, how true is this statement? When did Jesus become associated with December 25 to begin with? Is there any historical evidence that Jesus was actually born on December 25?

According to popular tradition, Christmas is celebrated on December 25 to honour the birth of Jesus. However, no records exist in the Bible or elsewhere to suggest that Jesus was actually born on this date, which raises the important question – why is Christmas celebrated on December 25? In fact, the selection of this date has its root in both Persian and pagan traditions.

For the first three centuries of Christianity's existence, Jesus Christ's birth wasn't celebrated at all. The religion's most significant holidays were Epiphany on January 6, which commemorated the arrival of the Magi after Jesus' birth, and Easter, which celebrated Jesus' resurrection.

The Catholic Encyclopaedia admits "there is no month in the year to which respectable authorities have not assigned Christ's birth" (Catholic Encyclopaedia). There are, however, a number of reasons to suggest that Jesus was probably not born in December. Firstly, Luke 2:8 states that on the night of Jesus' birth " there were also in that same country shepherds living out of doors and keeping watches in the night over their flocks." Many scholars agree that this would have been unlikely in December, as shepherds would have been keeping their flock under cover during the cold winter months.

Secondly, it is written in the Bible that Joseph and Mary travelled to Bethlehem to register in a Roman census (Luke 2:1-4). However, such censuses were not taken in winter, when temperatures often dropped below freezing and roads were in poor condition.

Pagan Celebrations

Since it appears unlikely that Jesus was born on 25th December, it raises the logical question of why Christmas is celebrated on this date. The answer points back to the Romans' pagan celebrations of the winter solstice. Two celebrations in particular took place around December 25 - the Saturnalia, and the birthday of the Sun God, Mithra (Catholic Encyclopedia). The Saturnalia festival began on 17 th December and later expanded with festivities through to the 25 th December. It paid tribute to Saturn, the agricultural God of Sowing and Husbandry, and was associated with the renewal of light and the coming of the new year. The holiday was celebrated with a sacrifice in the Temple of Saturn, a public banquet, followed by private gift-giving, continual partying, and a carnival atmosphere.

The Birth of Mithra

Followers of the cult of Mithras, which became popular among the military in the Roman Empire from the 1 st to 4 th centuries AD, are believed to have celebrated his birthday on 25th December, which was the most holy day of the year for many Romans. The worship of the Sun God, Mithra (proto-Indo-Iranian 'Mitra'), has its origin in Persia, from around the 6 th century BC, and was later adapted into Greek as 'Mithras'. The most popular hypothesis is that Roman soldiers encountered this religion during military excursions to Persia.

While it is widely accepted that the Mithraic New Year and the birthday of Mithras was on 25 December and was celebrated on this day as part of the Roman Natalis Invicti festival, others have argued that the Natalis Invicti was a general festival of the sun, and was not specific to the Mysteries of Mithras. Nevertheless, it is clear that 25 December was an important day for the Romans and revolved around a celebration of the sun.

Pagan-Christian Fusion

When King Constantine converted to Christianity in the fourth century, he had quite a challenge ahead of him with regard to converting an empire full of pagans. It was therefore decided to celebrate the birth of Jesus on a date that was already sacred according to pagan traditions. So as a compromise with paganism and in an attempt to give the pagan holidays Christian significance, it was simply decided that the birthday of the Sun God would also be the birthday of the Son of God. The Catholic Encyclopaedia quotes an early Christian with saying, "O, how wonderfully acted Providence that on that day on which that Sun was born.... Christ should be born".

It should also be noted that Christmas celebrations used to be a decidedly bacchanal affair, with drunken revelry, ecstatic sexual experimentation, and wild music. The Puritans of colonial New England, even banned the observance of Christmas because they viewed its traditions — the wild parties, offering of gifts and decorating trees, for example — as linked to paganism. In the early days of the United States, celebrating Christmas was considered a British custom and fell out of style following the American Revolution. It wasn't until 1870 that Christmas became a federal holiday.

So, if someone complains that the mean ol' leftists are trying to kill the traditional Christmas, maybe offer up to host a good, old fashioned Christmas party in their favor...afterall, peace and good-will towards all.



Source:

Ancient Origins
https://www.ancient-origins.net/news-general/why-christmas-held-25th-december-001161
---
- TIME TO SHAVE DEPARTMENT -

Shots Fired at Montana Man Mistaken for Bigfoot
By Tom Kuglin

A Helena man target shooting on public land near Helena reported being shot at multiple times by another man who "mistook him for Bigfoot."

The man, who identified himself to dispatchers as being 27 and from Helena, was reportedly setting up targets on BLM land in the North Hills when, he says, a bullet hit about 3 feet to his left, and then another bullet hit to his right before he ran to cover and heard more shots.

The Helena man told dispatchers he then confronted the shooter, who told him he was "not wearing orange and thought he was Bigfoot," according to Lewis and Clark County Sheriff Leo Dutton.

The Helena man told dispatchers the incident occurred Sunday but he did not report it until Monday, saying he "Didn't think it was necessary." He reported the vehicle as a black Ford F-150, but did not have a license plate number or description of the alleged shooter.

The Helena man wanted the area checked, and if found, for the shooter to be talked to about safe shooting in the area, Dutton said. He did not want to pursue charges.

Dutton noted that despite a desire not to pursue charges, the allegations are serious and could warrant a charge of attempted negligent homicide. Deputies did check the area and no vehicle matching the description was found, he said.



Source:

Independent Record
https://helenair.com/news/local/helena-man-reports-being-shot-at-multiple-times-in-the/article_b8d711ca-a200-5503-bb4e-088fa34eb827.html
---
Sign up today for Bizarre Bazaar and Conspiracy Journal Magazines


Click on banner to sign up for two FREE magazines!
---
FRIENDS OF CONSPIRACY JOURNAL

DAYDRIFTER
"TALES FROM MIDDLE AMERICA"

---


Restricted Airspace with Tina Maria Caouette Friday's at 7:00PM PST
On KCOR Digital Radio Network
---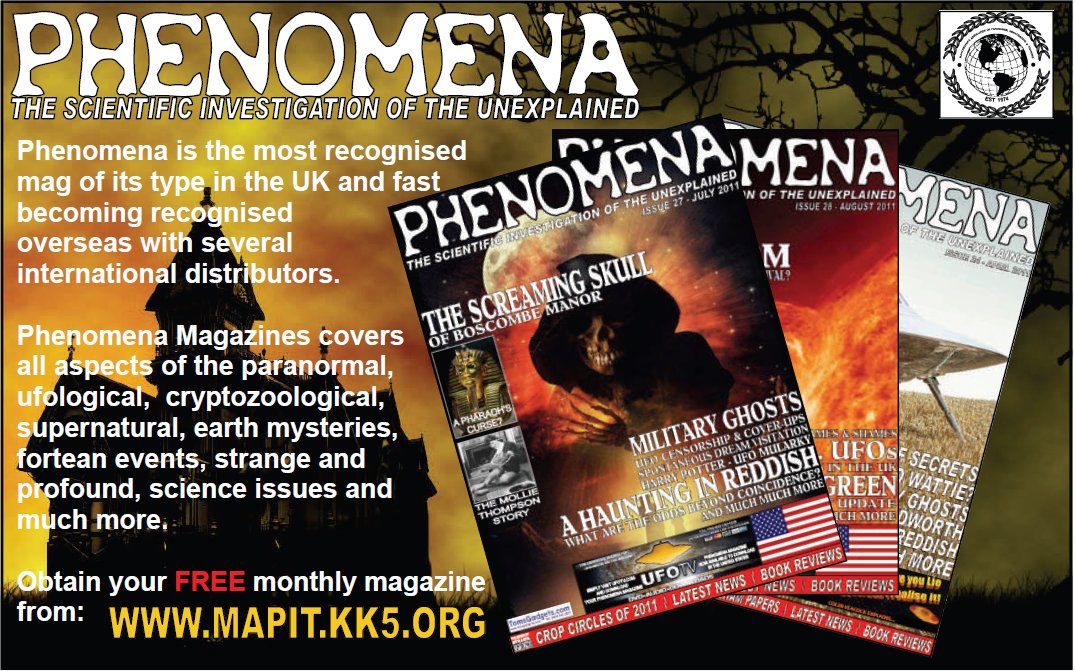 Free Issue of Phenomena Magazine
www.mapit.kk5.org
---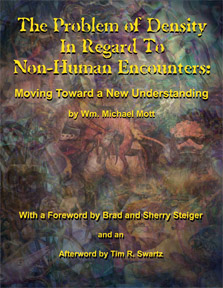 Wm Michael Mott - New Book Available on Kindle
---


UFO Digest
---
Conspiracy Journal - Issue 984 12/23/18
http://www.conspiracyjournal.com
Subscribe for free at our subscription page:
http://www.members.tripod.com/uforeview/subscribe.html