The weekly companion email provided with each new episode of the Skeptoid podcast
Skeptoid #652:
THE CASH-LANDRUM UFO INCIDENT
So often when we open the pages of UFO lore, we find this case or that case all claiming to be the one with the very best evidence. But when we've looked at each of these in turn here on Skeptoid, they invariably fall apart as the evidence, examined closer, turns out to be anecdotal or misinterpreted. Over all of these years, one UFO case has been sent to me time and time again, for it's one of the very few said to have resulted in physical injuries to multiple witnesses, and even to have triggered a multimillion-dollar lawsuit against the government. It happened in Texas in 1980 and is named after its two primary witnesses: the Cash-Landrum UFO Incident.

by Brian Dunning


Read | Listen
WONDER OF THE WEEK
The Six Million Dollar Leaf

The bionic leaf (Image: Harvard U)
Harvard researchers recently introduced the latest iteration of their "bionic leaf", a film that does the same basic thing as Mother Nature. Water, air and sunlight in; and organics out.

In this case, the basic leaf uses a metal catalyst which, when submerged in water and struck with sunlight, breaks the water down into hydrogen off one side of the film and oxygen off the other side. This then goes to a special bacteria that consumes these elements and excrete a liquid fuel. In this case, isopropanol.

Scaled up, such a system could be the basic engine behind creating free, limitless carbon-neutral fuel capable of powering cars, airplanes, name it.

Oh, and it's also 10X as efficient as a biological leaf.
Contributed by Brian Dunning.
SKEPTOID COMING TO YOU...
UPDATES ON SKEPTOID'S NEXT MOVIE
Skeptoid's newest feature documentary, Science Friction, is coming soon. (That's feature documentary — like, in the movie theaters.) Can we tell you all about it, and show you insider updates on the production? Click here and we'll add you to the mailing list... you can unsubscribe at any time.
Your Friendly Neighborhood Nonprofit
Please remember that Skeptoid is listener supported, dependent upon micropayments from those who enjoy the show and value its content. We receive no kickbacks from Big Pharma, Big Toxins, the Illuminati, or the Men in Black. All donations are tax deductible for US taxpayers.
100 EPISODES AGO
The D. B. Cooper Mystery — The world's only unsolved hijacking case is filled with misinformation.
200 EPISODES AGO
The Stone Spheres of Costa Rica — In Costa Rica, mysterious stone spheres left behind by the country's previous inhabitants seem to defy explanation.
300 EPISODES AGO
Facts and Fiction of the Schumann Resonance — The Schumann Resonance, 7.83Hz, is one natural radio band in our atmosphere, but holds no mystical powers.
400 EPISODES AGO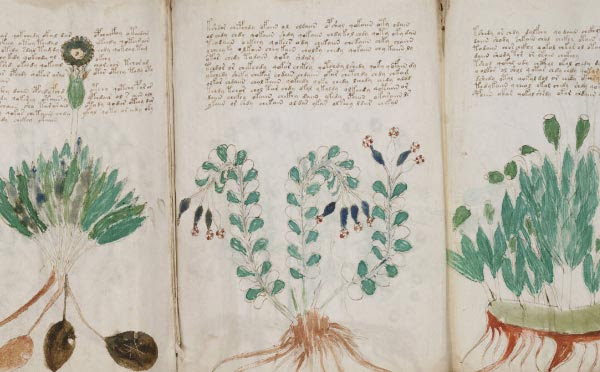 The Voynich Manuscript — The true history and meaning of history's most famous undeciphered book.
500 EPISODES AGO
Attack of the Globsters! — Mysterious blobs of flesh washed up on the world's beaches have been called everything from sea monsters to Cthulhu.
This email is a weekly companion to the Skeptoid Podcast.
To unsubscribe, simply click this link: Immediate unsubscribe
© Skeptoid Media, Inc.
A 501(c)(3) nonprofit public charity

740 NE 3rd St #3-220, Bend OR 97701