3/3/19 #994
http://www.conspiracyjournal.com
Subscribe for free at our subscription page:
http://www.members.tripod.com/uforeview/subscribe.html
You can view this newsletter online at:
http://uforeview.tripod.com/conspiracyjournal994.html
It doesn't matter if you lock your doors and throw away the keys - THEY know you are home! THEY know you are online - And THEY know that you have just received another hair-raising issue of the weekly newsletter of weird stuff and conspiracies - CONSPIRACY JOURNAL! So read it quickly before THEY come knocking on your door to take you away!


This weeks exciting edition brings you such brain-boggling stories as:

-
U.S. in UFO Race with China, Russia Says Harry Reid -


- The Legend of Boggy Creek Lives On -
- The Supermodel Brainwashed into Becoming a CIA Spy -
AND:
Woman Collapses After Seeing "Haunted" Painting

All these exciting stories and MORE in this week's issue of
CONSPIRACY JOURNAL!

~ And Now, On With The Show! ~
---
YOU WILL BELIEVE A MONGOOSE CAN TALK!


What Was The "Dalby Spook"- Poltergeist - Familiar - House Spirit - Or An Extra-Special Little Mongoose?
GEF THE TALKING MONGOOSE HAS BEEN DESCRIBED AS THE EIGHTH WONDER OF THE WORLD.
He sang songs.

He mimicked other animals and sounds.

He could read minds.

He was able to move objects through the air although he was no where near them.

He chatted with visitors from around the world, sometimes using vulgar language.But they could not see him, because he said he could become invisible whenever he wanted to.

All the time living in the walls of a remote farmhouse located on the windswept coast of the Isle of Man.

To the Irvings, especially their teenage daughter, Gef was not a frightening creature but the family's pet who could feast on biscuits, chocolate and bananas, and helped them keep the stoves lit. But to others he was considered a "monstrosity," a freak of nature, an abomination to God.

Gef himself seemed confused about his identity. He once said he was from another dimension, that he was a spirit, but took that back by by intimating, "If I were a spirit how could I kill rabbits.?" When quizzed as to why he was so reclusive Gef said he was not a pleasant sight to behold. "I am a freak. I have hands and I have feet and if you saw me you'd faint, you'd be petrified, mummified, turned into stone or a pillar of salt!"

In addition to original material, included is the full text of the 1936 book by psychic researcher Harry Price. Exceedingly rare, copies have been selling for upward of $1,000 among collectors.

For here are other strange stories – such as the talking stove, the Squonk, and the Bell Witch, as presented by Tim R. Swartz and today's leading investigators of the strange and unknown. This is one of the top Fortean stories of all time. An occult masterpiece. An adventure into the unknown, and the supernormal.

This fascinating book is now available to readers of Conspiracy Journal for the special price of $18 (Plus $5 Shipping)

.
Click Here to Order From the Conspiracy Journal Bookshop.
---
Exploring the Bizarre - Thursday Nights at 10:00PM EST


Heard Live on the KCOR Digital Radio Network
---
---
Sign up today for Bizarre Bazaar and Conspiracy Journal Magazines


Click on banner to sign up for two FREE magazines!
---
FRIENDS OF CONSPIRACY JOURNAL

DAYDRIFTER
"TALES FROM MIDDLE AMERICA"

---


Restricted Airspace with Tina Maria Caouette Friday's at 7:00PM PST
On KCOR Digital Radio Network
---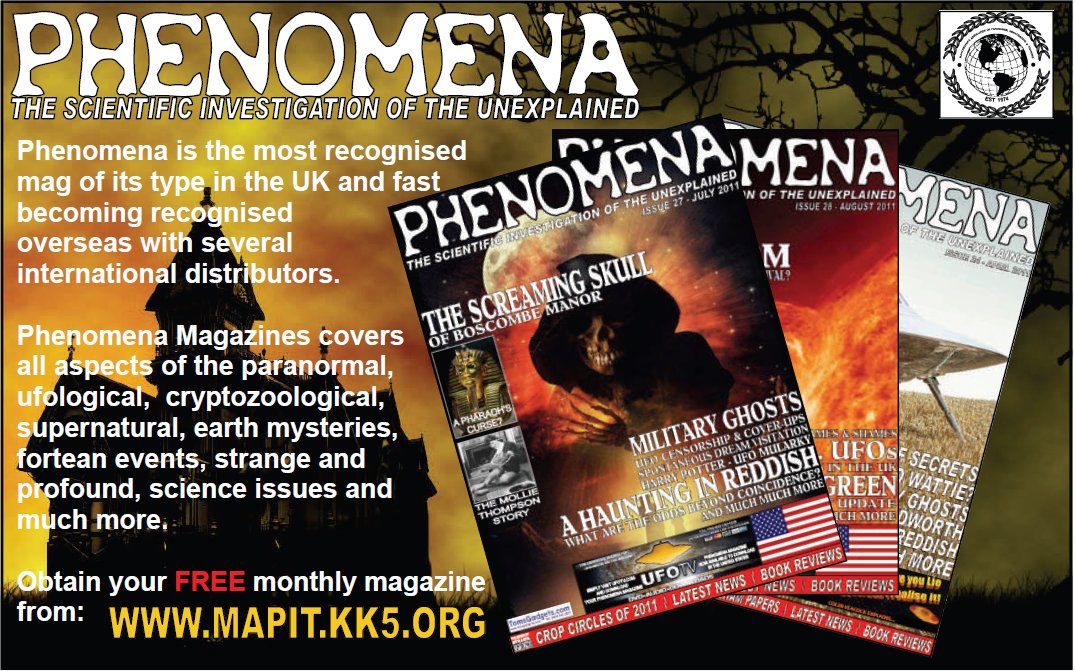 Free Issue of Phenomena Magazine
www.mapit.kk5.org
---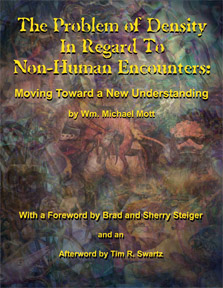 Wm Michael Mott - New Book Available on Kindle
---


UFO Digest
---
Conspiracy Journal - Issue 994 3/3/19
http://www.conspiracyjournal.com
Subscribe for free at our subscription page:
http://www.members.tripod.com/uforeview/subscribe.html