6/9/19 #1008
http://www.conspiracyjournal.com
Subscribe for free at our subscription page:
http://www.members.tripod.com/uforeview/subscribe.html
You can view this newsletter online at:
http://uforeview.tripod.com/conspiracyjournal1008.html
The crystal ball glimmered with an iridescence of days of future past. The nearby flickering candles threw shadows of things yet to be upon the orbs crystalline matrix. The prophet, withered and aged, breathed deeply of the smokey air and continued to gaze deeply into the heart of the crystal. Deep within his brain, universal connections that bind us all in a web of wholeness are stimulated by the hypnotic shapes that danced faintly in the ball.

Time and space are one and all information contained within reality are available to those who can master their intellect and allow the stream of information to be downloaded directly into the brain -- bypassing the rational mind that would block anything received through such unconventional methods. The prophet sighs in contentment -- because once again his crystal ball has brought him his subscription to Conspiracy Journal, the free weekly e-mail newsletter of everything weird and strange from the past present and future.

This week Conspiracy Journal brings you such bone-chilling tales as:

- Our Hollow Earth -


- UFOs Are Real - Here's Why That's Concerning -
- Neurologist Finds Similarities in UFO Abduction
Victims -
Hiker Got Lost After Following a 'Voice'

All these exciting stories and MORE in this week's issue of
CONSPIRACY JOURNAL!

~ And Now, On With The Show! ~
---
ALIEN BASES EXIST ALL AROUND US!

ALIEN STRONGHOLDS ON EARTH

ALIEN BASES EXIST ALL AROUND US

THEIR OCCUPANTS LURK IN THE DARKNESS OF THE SHADOW WORLD
THESE ARE THE STRONGHOLDS OF THE ULTRA-TERRESTRIALS, THE MYSTERIOUS ABODES FROM WHICH THEY TERRORIZE AND TORMENT THEIR HUMAN PREY -- AS WELL AS OFFERING FRIENDSHIP AND ADVICE FROM TIME TO TIME
There is evidence that human-looking ETs may be living right down the road from you, hidden in some secluded base of operations. They have been seen to emerge from a landed craft and then observed in the checkout line of the local supermarket the next day. Should they be "found out" and followed into the parking lot just a few feet away, they are seen to vanish right before the eyes of stunned witnesses.
Some UFO strongholds are believed to be located high in the mountains – such as Mount Shasta, Mount Olympus, at the highest points of the Andes and around the red rocks of Sedona, Arizona.
Other ET bases are located way back in the jungles of Mexico and along the Amazon. Still others require diving and sonar equipment to pinpoint the aliens' watery world. Additional bases are "hidden" in plain sight. They could be in what seem to be abandoned buildings. Or out-of-the-way castles or mansions that can house a sizable encampment of Ultra-terrestrials. They might be concealed along darkened trails that lead to the swamplands of America, or in the unpopulated areas of Australia's Outback. One of the most hidden alien bases is believed to be within forty miles of the White House.
For decades we have collected a multitude of reports that have come our way, regulating some to the waste basket because they lack credibility. Others remain in our "grey basket," because they have yet to be proven or disproven, while the remainder might lead us to some well-deserved discoveries if we manage to enter the star gate that is poised on the dark end of sundown.
It's believed – and we are seeking concrete proof – that at least some of those researchers who have gone in search of alien "hangouts" have never returned to give accounts of what they came across. Such a case would be that of Raymond Bernard, who entered the jungles of Brazil in search of an alien cavern base. The intrepid explorer might have gotten snatched by the reptilians or Richard Shaver's "Dero," who want to keep well secluded from the prying eyes of the human race. Others, more lucky, have returned to share their positive experiences with friends and associates.
You are invited to join our quest for the emerging truth about such potentially catastrophic cosmic matters. Who knows? Perhaps the next alien stronghold to be discovered might be just a few blocks away or down the road, right in your very own neighborhood. So keep your eyes wide open, for it would be a world-changing revelation, one that would not only make the evening news but cause us to rewrite the history of humanity. The Ultra-terrestrials' footholds on our earthly plane are numerous, and this book offers a unique look into some of these alien fortresses.
This fascinating book is now available to readers of Conspiracy Journal for the special price of $18.95 (Plus $5 Shipping)

.



Click Here to Order From the Conspiracy Journal Bookshop.
---
Exploring the Bizarre - Thursday Nights at 10:00PM EST


Heard Live on the KCOR Digital Radio Network
---
---
Sign up today for Bizarre Bazaar and Conspiracy Journal Magazines


Click on banner to sign up for two FREE magazines!
---
FRIENDS OF CONSPIRACY JOURNAL

DAYDRIFTER
"TALES FROM MIDDLE AMERICA"

---


Restricted Airspace with Tina Maria Caouette Friday's at 7:00PM PST
On KCOR Digital Radio Network
---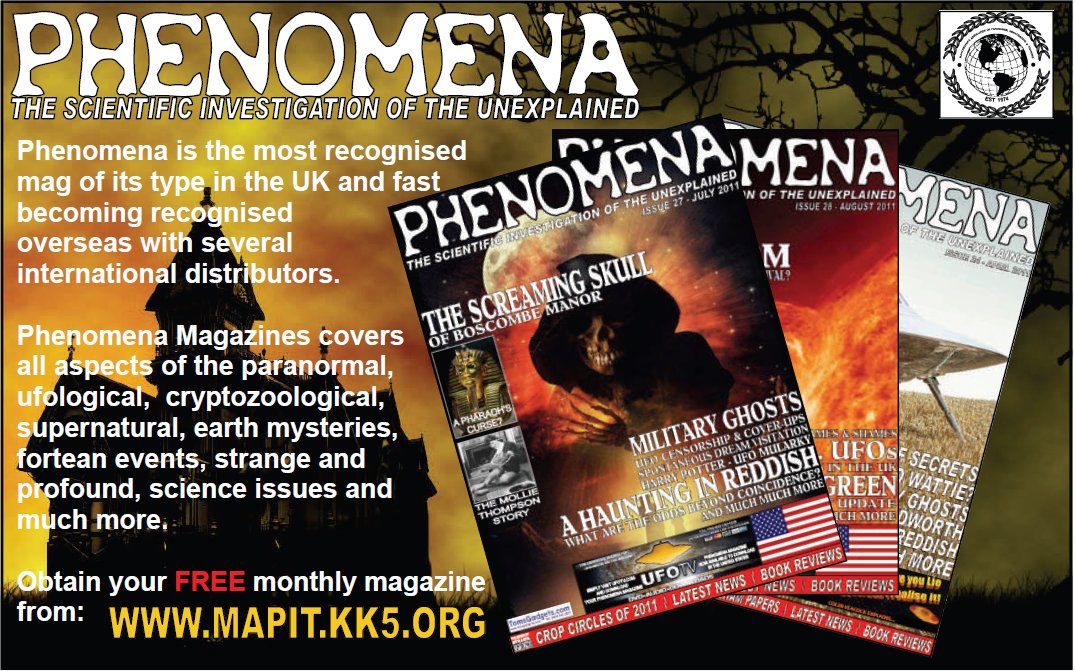 Free Issue of Phenomena Magazine
www.mapit.kk5.org
---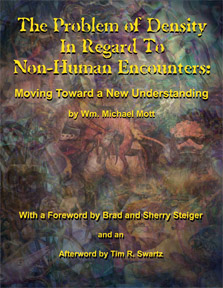 Wm Michael Mott - New Book Available on Kindle
---


UFO Digest
---
Conspiracy Journal - Issue 1008 6/8/19
http://www.conspiracyjournal.com
Subscribe for free at our subscription page:
http://www.members.tripod.com/uforeview/subscribe.html