High Court rules British troops are guilty of cruelty, despite alleged government attempts at 'cover-up'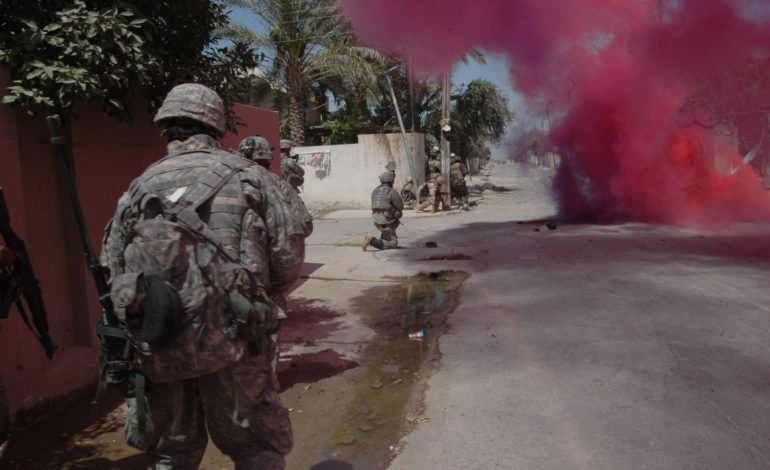 In a highly significant test case, Britain's High Court has ruled that British armed forces were guilty of cruelty during and after the 2003 invasion of Iraq.

It also ruled that the Ministry of Defence (MoD) breached the Geneva Convention and the 1998 Human Rights Act. But some suggest the UK government may have sought to ensure the whole truth does not come to light.
Specifically, the court ruled that four Iraqi civilians were subjected by British troops, directly or while under their custody, to cruel and inhuman treatment. This included 'hooding', sexual humiliation, and sensory deprivation. The four were awarded £84,000 in compensation. This could now clear the way for 628 other claims to be heard. And 331 claims have already been settled out of court, with payouts of £22m.
Sapna Malik, a partner at law firm Leigh Day, commented on how the court hearings:
took place against an onslaught of political, military and media slurs of Iraqis bringing spurious claims, and strident criticism of us, as lawyers, representing them.
ICC cases to progress
Only a week before the High Court ruling, the International Criminal Court (ICC) announced it is progressing further with investigations into claims that British troops abused and unlawfully killed prisoners during the invasion and occupation of Iraq – which happened under Tony Blair's premiership.
ICC Chief Prosecutor Fatou Bensouda said:
The [prosecutor's] office has reached the conclusion that there is a reasonable basis to believe that members of the UK armed forces committed war crimes within the jurisdiction of the court against persons in their custody.
'Cover-up'?
There were also allegations presented to the ICC of 259 alleged killings. 47 of these were said to have occurred when Iraqis were in UK custody. 14 claims were additionally made specifically against a team of military and MI5 interrogators.
Nicholas Mercer, formerly a lieutenant colonel, listed examples of the alleged torture, saying:
The Ministry of Defence has already paid out £20m in compensation to victims of abuse in Iraq. This is for a total of 326 cases, which by anyone's reckoning is a lot of money and a shocking amount of abuse. Anyone who has been involved in litigation with the MoD knows that it will pay up only if a case is overwhelming or the ministry wants to cover something up.
But with the High Court verdict and the ICC decision, perhaps the full details of Britain's alleged war crimes during the invasion and occupation of Iraq will eventually be revealed.
Get Involved!
– Read more in The Canary about Iraq.
Become a Canary member to support fearless independent journalism