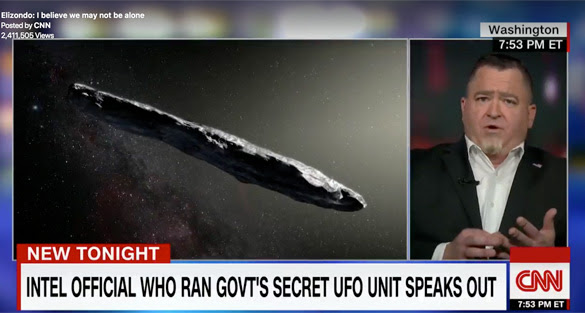 HEAD OF THE DEPARTMENT OF DEFENSE UFO PROGRAM TO PARTICIPATE IN THE 2018 UFO CONGRESS!
Luis Elizondo, the head of the DoD's Advanced Aerospace Threat Identification Program says he was inspired in part by the courage of UFO researchers to come out about his involvement with government program.
---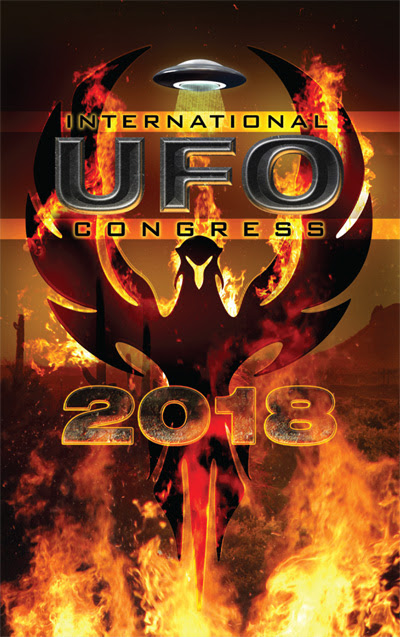 FEB 14-18, 2017 | Scottsdale, Arizona
SCHEDULE AND COMPLETE SPEAKER LINEUP NOW LISTED!
Tickets are going very fast, so we already know we will have a packed house!
Register now!
Get more information and register here: UFOCongress.com
The DoD UFO news is fading. Now what?
---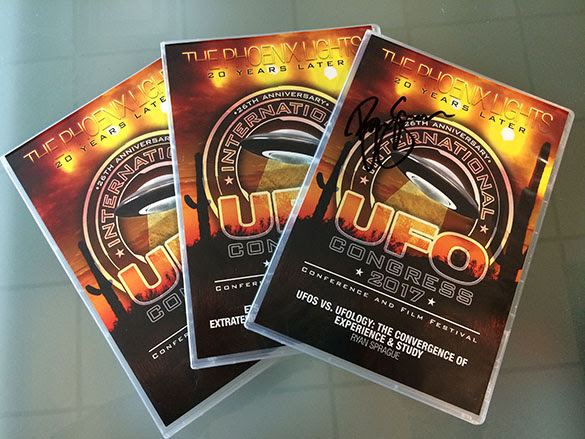 MAJOR DISCOUNTS ON PAST IUFOC CONGRESS DVDs!
---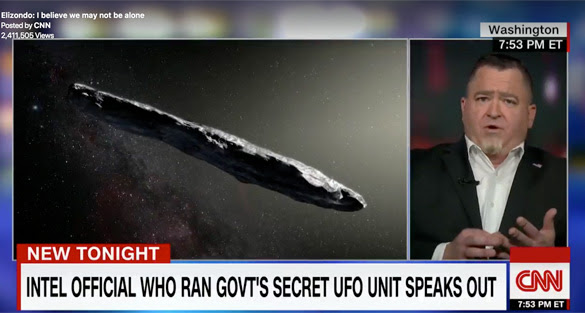 Ex-Military Paranormal Researcher and UK Government UFO Investigator Discuss the DoD's UFO Program on Open Minds UFO Radio!
---
2017 UFO Year in Review on Open Minds UFO Radio!
---
WATCH NOW FOR FREE! SEVERAL NEW VIDEOS POSTED, INCLUDING:
Kathleen Marden and Yvonne Smith Discuss the Future of Abduction Research at the 2017 UFO Congress online now!
Many people believe they have been abducted by extraterrestrials. The mainstream media has a difficult time taking this topic seriously, and even among researchers, there are differing ideas of what is truly happening. This panel includes researchers with backgrounds in therapy and a neuroscientist, all of whom have spent a lot of time and effort to learn more about this phenomenon. In particular, we will hear their ideas about how to move research in this arena forward.
Panel on the Importance of the Phoenix Lights Mass-UFO Sighting at the 2017 UFO Congress online now!
Special 20th Anniversary Phoenix Lights Event – Panel: The Importance of The Phoenix Lights Mass-UFO Sighting – Panelists: James Fox (Moderator), Dr. Lynne Kitei, Richard Dolan, and Jim Mann of Phoenix MUFON. One of the most famous UFO incidents in history was what is now referred to as the Phoenix Lights Incident. Over the course of the day on March 13, 1997, thousands of Arizona residents reported seeing a large craft fly overhead. Reports began in Nevada and the northwest edge of Arizona down the southern border and into Mexico. The highest number of reports coming from the Phoenix metro area.
Panel on Government and UFOs at the 2017 UFO Congress online now!
Panel: Government and UFOs – Panelists: Col. John Alexander, Col. Charles Halt, Ted Roe and Stanton Friedman. Moderated by Alejandro Rojas. There are a wide range of opinions regarding just what the government knows when it comes to UFOs. With the help of individuals who have worked within the government, have worked with governmental organizations on this issue, and/or have researched this issue, we will get insight into this highly controversial topic.
---

Don't forget to visit the Open Minds UFO News Facebook Group!
OpenMinds.tv