1) A pig is a real garbage gut. It will eat anything including

urine, excrement, dirt, decaying animal flesh, maggots

, or decaying vegetables. They will even eat the cancerous growths off other pigs or animals.
2) The meat and fat of a pig absorbs toxins like a sponge.
Their meat can be 30 times more toxic than beef or venison.
3) When eating beef or venison, it takes 8 to 9 hours to digest the meat so what little toxins are in the meat are slowly put into our system and can be filtered by the liver. But when pork is eaten, it takes only 4 hours to digest the meat. We thus get a much higher level of toxins within a shorter time.
4) Unlike other mammals, a pig does not sweat or perspire. Perspiration is a means by which toxins are removed from the body. Since a pig does not sweat, the toxins remain within its body and in the meat.
5) Pigs and swine are so poisonous that you can hardly kill them with

strychnine

or other poisons.
6) Farmers will often pen up pigs within a rattlesnake nest because the pigs will eat the snakes, and if bitten they will not be harmed by the venom.
7) When a pig is butchered, worms and insects take to its flesh sooner and faster than to other animal's flesh. In a few days the swine flesh is full of worms.
Swine and pigs have over a dozen parasites within them, such as

tapeworms, flukes, worms, and trichinae

. There is no safe temperature at which pork can be cooked to ensure that all these parasites, their cysts, and eggs will be killed.
9) Pig meat has twice as much fat as beef. A 3 oz T bone steak contains 8.5 grams of fat; a 3 oz pork chop contains 18 grams of fat. A 3 oz beef rib has 11.1 grams of fat; a 3 oz pork spare rib has 23.2 grams of fat.
10) Cows have a complex digestive system, having four stomachs. It thus takes over 24 hours to digest their vegetarian diet causing its food to be purified of toxins. In contrast, the swine's one stomach takes only about 4 hours to digest its foul diet, turning its toxic food into flesh.
11) The swine carries about

30

diseases which can be easily passed to humans. This is why God commanded that

we are not even to touch their carcase (Leviticus 11:8).
12) The trichinae worm of the swine is microscopically small, and once ingested can lodge itself in our intestines, muscles, spinal cord or the brain. This results in the disease

trichinosis

. The symptoms are sometimes lacking, but when present they are mistaken for other diseases, such as

typhoid, arthritis, rheumatism, gastritis, MS, meningitis, gall bladder trouble, or acute alcoholism

.
13) The pig is so poisonous and filthy, that nature had to instill within him a sewer line or canal running down each leg with an outlet in the bottom of the foot. Puss and filth seeps out of this hole that the body cannot pass into its system fast enough. Some of this pus gets into the meat of the animal.
source:
http://artofdetox.com/pork-13-problems/
#pigsave #pigsave #pigsave #pigsave #pigsave
and there's this =
Sunday, 14 January 2018
THE TRUTH ABOUT MEAT - you might as well eat your own...faeces!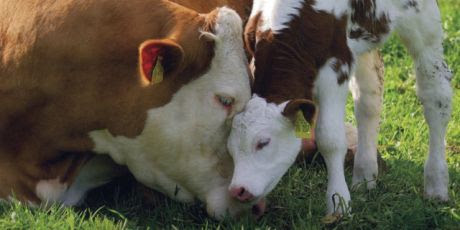 56 billion animals are subjected to
unbearable conditions and slaughtered every year to feed
our
your
meat addiction
[I don't eat the cr-p...ed.]
.
There's one simple thing we can do together today: eat less meat.
Join the global pledge and together let's help end this cruelty:


Dear friends,



56 BILLION

animals are crammed into filthy, windowless cages and slaughtered every year to feed our meat addiction.

It's truly horrible, and it may take years to shut down these disgusting factory farms, but there's one thing we can all do today that could accelerate their end: eat less meat.

Avaaz is 46-million-strong and global. If we each pledge to go meat-free just one day a week, even if we are already vegetarian or vegan, then invite our friends, celebrities, and companies to join, we could help build the largest global pledge ever!

Let's send a signal to industrial meat producers that their days are numbered, and begin to turn the tide on this cruelty.

Count me in to cut back on meat!
I'm already vegetarian/vegan, or I already cut back!

Our meat consumption isn't just fueling mass animal torture, it's killing our planet! Livestock contributes more to global warming than all cars, planes, and buses worldwide, and 75% of all our agricultural land is devoted to crops for livestock feed. It's gotten out of hand!

We don't all have to become vegetarian overnight, but experts say cutting back on meat is the single best thing we can do to stop planetary catastrophe.

Momentum is already building, but if we supercharge a global pledge now, our movement from India, to Brazil, to the United States has unique potential to spark a worldwide trend to radically reduce demand for meat, and eventually shut down these revolting farms. Let's each pledge one small step today:

Count me in to cut back on meat!
I'm already vegetarian/vegan, or I already cut back!
Many said we could never stop our fossil fuel addiction, but when enough of us together started changing our habits, and demanding our governments took action, the needle moved. Let's come together again to stop this cruelty and save our planet, together.

With love and hope for 2018,

Danny, Allison, Marigona, Nataliya, Lisa and the entire Avaaz team

MORE INFORMATION:

Eating Less Meat Essential to Curb Climate Change, Says Report (Our World)
https://ourworld.unu.edu/en/eating-less-meat-essential-to-curb-climate-change-says-report

11 Facts About Your Food That Will Shock You (Forbes)
https://www.forbes.com/sites/michaelpellmanrowland/2017/01/03/shocking-food-facts/#74a732761574

The Road to a Paris Climate Deal (New York Times)
https://www.nytimes.com/interactive/projects/cp/climate/2015-paris-climate-talks/will-reducing-meat-in-my-diet-help-the-climate

Here's how much giving up beef helps — or doesn't help — the planet (Washington Post)
https://www.washingtonpost.com/lifestyle/food/heres-how-much-giving-up-beef-helps--or-doesnt-help--the-planet/2017/07/20/03bb5ba2-6d60-11e7-b9e2-2056e768a7e5_story.html?utm_term=.115bde940c28

If Everyone Ate Beans Instead of Beef (The Atlantic)
https://www.theatlantic.com/health/archive/2017/08/if-everyone-ate-beans-instead-of-beef/535536/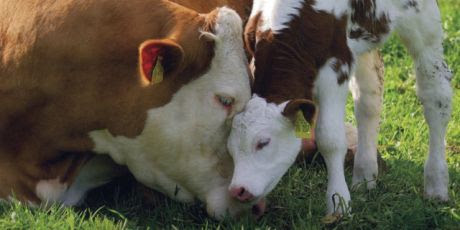 56 billion animals

are subjected to unbearable conditions and slaughtered every year to feed

y

our meat addiction.
There's one simple thing we can do together today: eat less meat.
Join the global pledge and together let's help
end this cruelty
: