The new Lord Mayor of Sheffield is the Green Councillor Magid Magid who came to the UK as a 5 year old 'refugee' from Somalia. He has provoked anger with his recent remarks on the UK, Brexit and Her Majesty The Queen.
He said in a national newspaper interview: "I hope by the fact I am a black, Muslim immigrant – everything the Daily Mail probably hates – people will look and say 'In Sheffield we're proud of doing things differently and celebrating our differences'."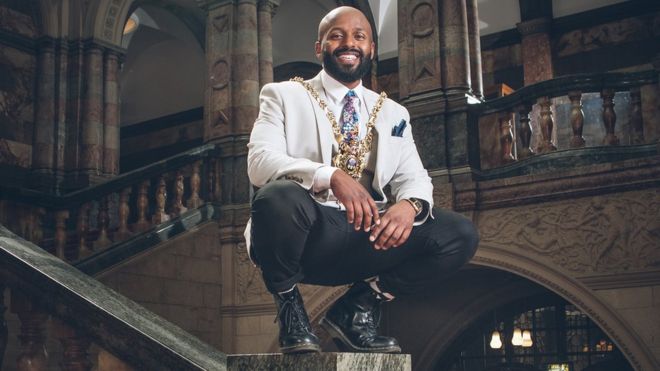 The 28 year old is the youngest Mayor in Sheffield's history and the town council took the opportunity on twitter to state that Magid celebrates and embodies the 'diversity' of the city. At his swearing in ceremony rather than traditional English classical music he played the Imperial March from Star Wars and the Superman theme when guests were coming in.
In 2016 in his first speech to the Council he attacked 'xenophobia' and also Brexit. In his role as Lord Mayor he has proclaimed he will give no succour to the tradition of Monarchy at any official events, he said: "I wouldn't even do a toast to the Queen. I can't please everyone. I will stick to my own principles."
Many have questioned his suitability for the role while
others have suggested this is the future for the UK…
see more: