'Paedophile hunter' jailed for blackmailing victims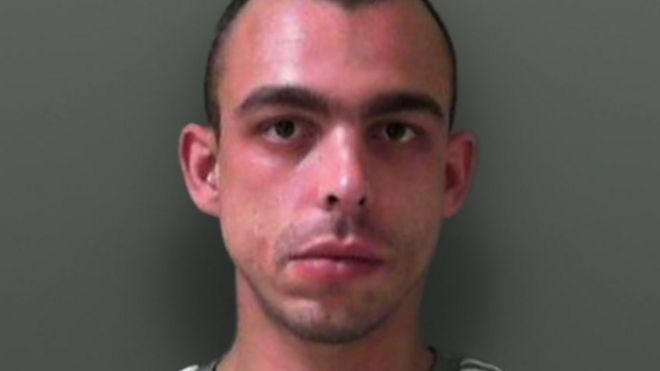 A self-styled "paedophile hunter" who blackmailed his victims for tens of thousands of pounds has been jailed.
Charles Touzel, 29, from Stiby Road, Yeovil posed as a 14-year-old girl called Sky to entrap his victims.
He arranged to meet them and when they turned up he threatened to expose them as paedophiles.
Jailing Touzel for eight years at Taunton Crown Court, Judge David Ticehurst said the "corrupt scheme was motivated entirely by money".
At an earlier hearing, Touzel pleaded guilty to four charges of blackmail involving three men, for a total of £33,000.
Ian Fenney, prosecuting, said Touzel took his victims to cash machines or their banks and demanded money.
On one occasion, one of the men was held against his will in a hotel overnight and forced to withdraw £10,000 the next day.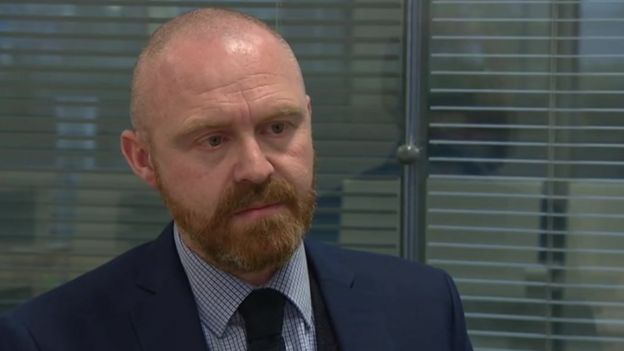 Mr Fenney said one of the victims, all of whom have been granted anonymity, was so distressed he attempted to kill himself.
During sentencing, Judge Ticehurst, said Touzel's "corrupt scheme was motivated entirely by money and he preyed on the vulnerability of his victims".
Det Con Darren Bowden, of Avon and Somerset Police, said: "It was a detailed and a complex plan. He arranged to meet people he met on the internet with the purpose of extorting money from them.
"He must have thought it was a clever plan, but any contact on the internet leaves a trace.
"Through that we were able to locate him and bring him to justice after a two-year investigation."
Touzel's accomplice, Sophie Robinson, of Friarn Avenue, Bridgwater admitted one charge of fraud and acquiring criminal property.
She allowed Touzel to use her photo in the scam and helped him extort money from his victims.
She was handed an 18-month community order at a previous hearing.
Kent Police officer jailed for rape and stalking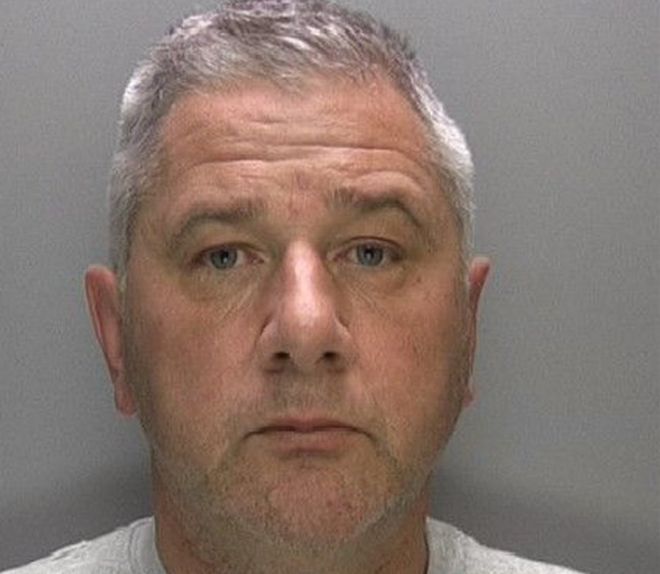 A police officer has been jailed for stalking and raping a woman after he placed bugs around her home so he could listen to her conversations.
Clive Garton, 56, a Kent Police sergeant from Sittingbourne, was jailed for 13 years at Lewes Crown Court.
Garton had refused to leave the victim's house in October 2016 before he raped her, the court heard.
He then tried to persuade his victim to withdraw a complaint to police about his years of controlling behaviour.
She told Kent Police she had endured years of stalking by Garton who had also tracked her mobile phone while he was on bail for the offences against her, the force said.
'Very frightened'
Judge Janet Waddicor described Garton as a "well-regarded police officer" who had resorted to a "sophisticated" and planned campaign of stalking.
She said: "You manipulated her over a number of years. Above all, you are consumed by obsessive sexual jealousy towards her. You will not let up in your obsession.
"I'm satisfied you do impose a significant risk of serious harm to her, if and when you are released."
Garton turned up unexpectedly in his police car "wherever she went", claiming he was coincidentally working in that area, the court heard.
During October 2016 he connected to gadgets disguised as plug sockets and containing SIM cards hidden in the woman's home 207 times to listen to her conversations.
In a victim impact statement read to the court, the woman said: "I felt very frightened of him.
"I am convinced he will turn up again one day even if it is in years to come."
Garton was suspended from duty following his arrest on 22 October 2016 and now faces an internal police investigation by the professional standards department.