10/28/18 #977
http://www.conspiracyjournal.com
Subscribe for free at our subscription page:
http://www.members.tripod.com/uforeview/subscribe.html
You can view this newsletter online at:
http://uforeview.tripod.com/conspiracyjournal977.html

This week Conspiracy Journal brings you such ghostie and ghoulie stories as:
-
Congress Taking an Interest in UFOs -


- Photo Could Show Ghosts Embracing -
- A Village Of Curses? -
AND:
Ghosts Use Cell Phones to Call Friends

All these exciting stories and MORE in this week's issue of
CONSPIRACY JOURNAL!

~ And Now, On With The Show! ~
---
SCREWED BY THE ALIENS
True Sexual Encounters With ETs
THE SEXTERRESTRIALS ARE HERE – AND THEY WANT TO MATE WITH YOU!
THEY SAW THAT THEIR DAUGHTERS WERE FAIR AND TOOK THEM AS WIVES

– Genesis 6:1-2, 4

The Bible says it in a "civilized way." But the truth is that since the beginning of time otherworldly entities – no matter how you wish to identify them – have been pillaging and plundering our planet, raping our women, probing our bodies in an ungentlemanly manner, and ostensibly creating a "master race" of alien hybrids by removing the fetuses from artificially inseminated females who have been abducted by UFO occupants around the globe. The aliens then raise the "children" as their own.

The molestation's go on, and, despite the credible nature of a large percentage of such encounters, these sensationalist events are perhaps the most closely guarded secret of the UFOlogical community, for fear that such disclosure will lead to ridicule on the part of skeptics, the scientific community, the media, and a large portion of the general public, who have not been privileged to scrutinize the available data – much of which is presented in the pages of this book for the first time.

THIS IS NOT "FAKE NEWS!" But One Hundred Percent Documented . . .

These are the anal probes, the kidnapping and removal of men, women and couples from the planet for evil, inhuman purposes that often involve molestation and torture.

Some of those abducted have literally been branded and physically scarred for life. "Tattoos" have been placed on their skin, and horrific scratch and claw marks can be found on their chests and stomachs, arms, legs and breasts. Some of these markings can only be seen under florescent lighting; others can be viewed with the naked eye because they are so obvious.

Here are historical as well as some of the most recent cases of copulation with Reptilians, the handsome Nordic "Space Brothers," the Greys, insectoids, and a host of other intergalactic stalkers – the real invaders from "Mars" – as taken from the files of some of the top researchers of our time. To paraphrase Cindy Lauper's 80s smash pop single, there are a few space aliens who it seems are coming here because they "just want to have fun!"
This Book is Now Available for the
Bargain Price of Only $17.95
So don't delay, order your copy of

Screwed By The Aliens


before this offer expires!

Click Here to Order With PayPal


You can also phone in your credit card orders to Global Communications
24-hour hotline: 732-602-3407

And as always you can send a check or money order to:
Timothy Green Beckley
P.O. Box 753
New Brunswick, NJ 08903

Please make out checks to: Timothy Green Beckley
---
Exploring the Bizarre - Thursday Nights at 10:00PM EST


Heard Live on the KCOR Digital Radio Network
---
Listen to Joshua P. Warren's review of
Timothy Green Beckley's book
"Screwed By the Aliens"


www.buzzsprout.com/127013/838660-screwed-by-the-aliens
---
- TRYING TO BUILD A WALL AROUND EARTH DEPARTMENT -

Congress Taking an Interest in UFOs
By Nick Pope
There's renewed interest in the UFO phenomenon and it's coming from an unexpected source: the United States Congress.

The Senate Armed Services Committee is looking into a 2004 incident where US Navy pilots flying with the USS Nimitz strike group encountered, chased and filmed fast-moving unidentified objects. Reliable sources say at least two of the military pilots involved have already been interviewed, and a radar operator was subsequently invited to get in touch.

In parallel, the House Armed Services Committee is taking an interest. Records from April show the committee received a Defense Intelligence Agency (DIA) briefing on the Pentagon's UFO project, the cryptically-named AATIP. We know so little about AATIP that there's even dispute over whether the acronym stands for Advanced Aerospace Threat Identification Program or Advanced Aviation Threat Identification Program. The very existence of the project caused a sensation, because until the New York Times broke the story in December 2017, the US government claimed it had not investigated UFOs since the 1960s when sightings were looked at in a study called Project Blue Book.

As noted in the Guardian recently, data from two civilian UFO research organisations show that the number of reported sightings has fallen in recent years. However, there's no single, global focal point for reports (the Ministry of Defence stopped investigating UFOs in 2009) and statistics will never tell the full story.

It would be better if the phenomenon were assessed and judged not on numbers alone, but by focusing on cases where we have compelling evidence: independently submitted reports from pilots on different flights; visual sightings corroborated by radar; photos and videos regarded as genuinely intriguing by intelligence community imagery analysts. Irrespective of the methodology we use to assess the phenomenon, how can we do so in an even-handed way when the subject has so much pop culture baggage?

A first step in reframing the debate might be changing the language. The term "UFO" has become as obsolete and baggage-laden as the now largely-defunct "flying saucer". Both are widely, but wrongly, regarded as being synonymous with "extraterrestrial spacecraft", when self-evidently all the phrase should mean is something in the sky that the observer cannot identify. When the question "do you believe in UFOs?" is misinterpreted as "do you think we're being visited by aliens?" then we clearly have a problem.

We addressed this in the MoD in the 1990s by replacing "UFO" with "UAP", for Unidentified Aerial Phenomena. It got us increased funding and made a few senior officials take the matter more seriously, because they felt we were looking at a science problem, not a science fiction mystery.

Years later, in 2011, I was one of the briefers at a private gathering in Washington DC, chaired by Bill Clinton's former chief of staff John Podesta, who has a longstanding interest in the issue. It was reminiscent of an episode of The X-Files and there was even a former CIA director sitting at the back, playing no part in the discussion, but silently taking notes. I briefed attendees on the MoD's use of the term "UAP" and the message clearly hit home.

During Hillary Clinton's presidential campaign, for which Podesta was the campaign chair, she occasionally discussed UAPs and in one interview on the Jimmy Kimmel show she corrected the host for using the term "UFO". We have yet to learn what Donald Trump thinks about UAPs, but his enthusiasm for a Space Force has certainly created a few conspiracy theories.

When it comes to UAPs, truth really is stranger than fiction. It turns out that AATIP was largely the brainchild of the then Senate majority leader Harry Reid, and that much of the work was contracted out to Bigelow Aerospace, run by former budget hotel magnate (and believer in extraterrestrial visitation) Robert Bigelow. A 2009 letter from Harry Reid about AATIP reads like science fiction in places.

Now, some of the people formerly involved with the project – including the DIA official who ran it, Luis Elizondo – have joined a Public Benefit Corporation called To The Stars Academy of Arts & Science, fronted by Tom DeLonge, the former vocalist/guitarist and founder of pop punk band Blink-182. Their mission statement talks about creating a consortium "to explore exotic science and technologies … that can change the world".

If current US Congressional interest evolves into formal hearings, either specifically on AATIP, or on UAPs more generally, I hope they can get past debates about terminology, and avoid getting bogged down in statistical analyses. I have made clear my willingness to testify on the basis that my experience with the MoD might be relevant.

Focusing on the quality of reports and not simply the quantity should result in a far more meaningful assessment of the phenomenon. Irrespective of the outcome, these might turn out to be the most fascinating Congressional hearings in history.



Source:

The Guardian
https://www.theguardian.com/science/2018/oct/15/ufo-sightings-may-be-falling-but-congress-is-still-paying-attention
---
- IN CASE YOU DIDN'T ALREADY KNOW THIS DEPARTMENT -

That Time When "Mind Readers" Spied on the Soviets
By Sarah Pruitt

During the tense period of the Cold War, the U.S. government sought to deploy a potent new weapon against the Soviet Union: mind-reading.

In a highly classified project conducted first in a California research lab in the 1970s, and later at an Army base in Maryland, the CIA, Army and Defense Intelligence Agency recruited men and women claiming to have powers of extrasensory perception (ESP) to help uncover military and domestic intelligence secrets.

In 2017, the CIA declassified some 12 million pages of records revealing previously unknown details about the program, which would eventually become known as Project Star Gate. By the time the program was shut down in 1995, psychics known as "remote viewers" had taken part in a wide array of operations, from locating hostages kidnapped by Islamic terrorist groups to tracing the paths of fugitive criminals within the United States.

The roots of Project Star Gate go back to 1972, when a classified report made waves within the U.S. military and intelligence communities by claiming that the Soviet Union was pouring money into research involving ESP and psychokinesis—the ability to move objects with the mind—for espionage purposes. In response, the CIA began funding its own top-secret research, headquartered at the Stanford Research Institute in Menlo Park, California.

Psychic Uri Geller led ESP investigations.

Late that year, the research team at SRI invited Uri Geller, an ex-Israeli paratrooper who had become internationally famous for his psychic powers, to Menlo Park for testing. Though Geller was best known for his alleged ability to bend metal cutlery with his mind, the CIA was much more interested in another of his professed skills: the ability to read other people's minds, and even control their minds with his own.

As Annie Jacobsen writes in her book Phenomena: The Secret History of the U.S. Government's Investigations into Extrasensory Perception and Psychokinesis, the declassified documents show that CIA analysts wanted to probe Geller's abilities in the area of "mind projection" and its possible use for national security purposes.

According to Jacobsen, Geller played a key role in setting into motion the U.S. government's investigation into ESP and psychokinesis. In the winter of 1975, she writes, Geller even took part in a series of classified psychokinesis tests at a lab in Livermore, California, where scientists were developing advanced nuclear warheads, laser systems and other emerging weapons technologies.

The CIA shut down its work with ESP in the late 1970s, and the program moved to the U.S. Army's Fort Meade in Maryland, where it was funded by the Defense Intelligence Agency. Over the better part of the next two decades, Congress continued to approve funds for the remote viewing program.

"It seems to me a hell of a cheap radar system," Rep. Charlie Rose of North Carolina told fellow members of the House Select Committee on Intelligence during a meeting about psychic research in 1979. "And if the Russians have it and we don't, we're in serious trouble."

Psychics helped with top-secret programs.

Army veteran Joseph McMoneagle stood out among the remote viewers who worked with the government's top-secret program. As he later told the Washington Post, McMoneagle was involved in some 450 missions between 1978 to 1984, including helping the Army locate hostages in Iran and pointing CIA agents to the shortwave radio concealed in the pocket calculator of a suspected KGB agent captured in South Africa.

Another remote viewer, Angela Dellafiora Ford, was asked in 1989 to help track down a former customs agent who had gone on the run, she recounted recently on the CBS News program 48 Hours. She was able to pinpoint the man's location as "Lowell, Wyoming," even as U.S. Customs was apprehending him 100 miles west of a Wyoming town called Lovell.

Publicly, the Pentagon continued to deny it was spending money on any kind of psychic research, even as reports leaked out in the 1980s of the details of the government's experiments. Finally, in 1995, the CIA released a report conducted by the independent American Institutes for Research, which acknowledged the U.S. government's long-rumored work with remote viewing for military and intelligence purposes.

The report also declared Star Gate as a failure, arguing that "it remains unclear whether the existence of a paranormal phenomenon, remote viewing, has been demonstrated." Though the analysts acknowledged that some trials had been successful and that "something beyond odd statistical hiccups is taking place," they concluded that any information remote viewing had provided had been too "vague and ambiguous" and did not produce "actionable intelligence."

'Spidey sense' was investigated among Marines.

The shutdown of the program that year did not mark the end of the government's interest in psychic phenomena. In 2014, Jacobsen writes, the Office of Naval Research launched a four-year program (costing some $3.85 million) to explore the use of premonition or intuition—what is popularly known as a "sixth sense" or even a "Spidey sense," in honor of the web-throwing superhero—among sailors and Marines. And Dr. Edwin May, the former Star Gate research head, has continued to argue on behalf of ESP as a legitimate tool for military and domestic intelligence long after the program was shut down. In 2015, May told Newsweek that his most recent ESP study, funded by the non-profit Bial Foundation, "is probably the best experiment in the history of the field."

Whatever its use for espionage purposes, belief in the powers of ESP has a long-running history of support among ordinary Americans: According to a 2005 Gallup poll, 73 percent of Americans at the time believed in some kind of paranormal phenomena, with 41 percent of those polled saying they believe in ESP specifically.



Source:

History
https://www.history.com/news/cia-esp-espionage-soviet-union-cold-war
---
- LOVE IN THE GREAT BEYOND DEPARTMENT -

Photo Could Show Ghosts Embracing
By Josh Saunders

Ron Bowers, 60, could have caught the real life 'Romeo and Ghouliet' while on a paranormal investigation at Revesby Abbey in Lincolnshire.

Shortly before taking photographs of the building, he claims to have heard noises behind him that made him uneasy.

He initially believed he had captured mist, but within seconds noticed two figures and believes they could be a couple hugging.

The father from East Anglia, who took his first photograph of a spirit in 2003 was overwhelmed by the affectionate shot taken last weekend – and believes it could show love carries on after death.

Ron, an electronics engineer, said: "It's one of the best photographs I've ever taken.

"When I first arrived and walked into the rear of Revesby Abbey I sensed the presence of two ladies. Soon after also a dog.

"Before taking the photograph there was a noise that I thought was behind me, which was a bit off-putting.

"I thought I could hear a rustling in bushes behind me before the capture of what looks like an embracing couple which lead me to think it could be someone in the physical.

"At first, I thought it was one figure, but within a few seconds I realised it could be two – one with an arm around the other.

"The arm is very prominent, and it looks like two people embracing, it looks like they are in love.

"It's nice to believe that love continues. It's a lovely picture and who knows maybe there is a love story there.

"For me it's a little more of a confirmation that our lives continue or that our energies can return to our favourite places.

"If it is possible that we are energy, it could return to our favourite places, like homes, pubs, maybe schools and other locations.

"I don't believe I have ever had something so intimate as that picture."

Ron explains that he uses black and white photography as it helps to show anything that may have been captured on camera.

But he said he never expected to capture such a moment.

Ron said: "I always stake picture in black and white because it's night time so anything that's possible visible is more visible in its white form.

"I was just taking a picture of the building, hoping I would capture something in the window.

"I had to use flash to bring the building out, some things can be dismissed as moisture or raindrops, but for this I have ruled out the moisture theory."

Ron claims this was not his only encounter with the supernatural world on this investigation.

He added: "I also photographed a great white line, it was like a white streak of light and one of the Cambridge Ghost Hunters team said she could feel something too

"During the evening with Cambridge ghost hunters I felt there was quite a lot of activity going on.

"The time electronic balls moved was fascinating to watch when members of the group were asking spirit to move them.

"The presence of horses was felt and even heard at one stage by several of us. I don't believe the owners have them where we were."

Ron admits that while he expects there to be suspicion around his photograph, he adamantly vows the photograph is real.

He said: "I am pleased and a little overwhelmed by the reaction, I'm very apprehensive of the abuse that's bound to come but this is real.

"I would like to think the spirit couple once were lovers and lived or at least one of them did at Revesby and this was their favourite place.

"Unfortunately, I know nothing of the history in that sense, but wouldn't that make a lovely story."

Ron accompanied Cambridge Ghost Hunters on their investigation of Revesby Abbey, which was formerly a medieval monastery that was founded in 1143.

While none of the abbey is visible today, the isolated spot has been documented for several 'hauntings' and supernatural experiences.

Craig Jones, 27, said: "It looks like two people hugging and is pretty amazing to have captured something like that.

"It could show that true love does last forever or it could be a replay of someone who was very scared and being hugged for comfort."

Matt Wood, 47, said: "Ron has very spirited senses. It's one of those images which is unbelievable to have caught.

"It's very interesting. A lot of photos you think it could be this or that, where you can see human shapes in banana skins and other things.

"But this seems actually there and doesn't take a lot of imagination to see at all."



Source:

Story Tender
https://www.storytrender.com/72572/romeo-and-ghouliet-engineer-snaps-loved-up-ghosts-embracing-in-eerie-photograph/
---
PAYPAL DISCOUNT FOR ORDERS FOR NEW
CONSPIRACY JOURNAL #49

Hail! Hail! The latest print edition of the Conspiracy Journal (#49) is available. Either e-mail mrufo8@hotmail.com for a copy to go to your snail mail or browse right here, right now, on line. All orders will receive a 10% discount if placed through PayPal. Just deduct the amount before sending it in or we can send you a PayPal Invoice.


Our Finest Books and Other Items of Interest Now Available for Your Pleasure!

USE PAYPAL FOR QUICK AND EASY ORDERS!
We can also take your credit card orders by your leaving a message at 732 602-3407
---
- THE DANGERS OF BIKE RIDING DEPARTMENT -

Karl Wolfe, Who Claimed NASA Had Photos of Structures on Moon, Has Died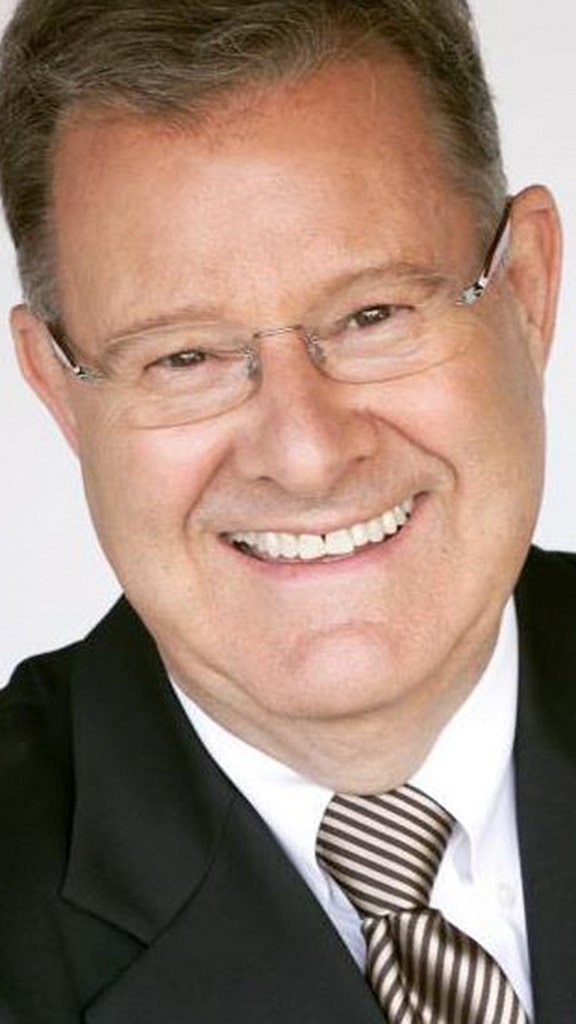 ---
---
Sign up today for Bizarre Bazaar and Conspiracy Journal Magazines

Click on banner to sign up for two FREE magazines!
---
FRIENDS OF CONSPIRACY JOURNAL

DAYDRIFTER
"TALES FROM MIDDLE AMERICA"

---


Restricted Airspace with Tina Maria Caouette Friday's at 7:00PM PST
On KCOR Digital Radio Network
---
Free Issue of Phenomena Magazine
www.mapit.kk5.org
---
Wm Michael Mott - New Book Available on Kindle
---

UFO Digest
---
Conspiracy Journal - Issue 977 10/28/18
http://www.conspiracyjournal.com
Subscribe for free at our subscription page:
http://www.members.tripod.com/uforeview/subscribe.html